OVER MORE THAN TWO CENTURIES, SANDEMAN HAS BASED ITS SUCCESS ON A RARE CAPACITY FOR INOVATION COMBINED WITH A DEEP KNOWLEDGE TRANSMITTED FROM GENERATION TO GENERATION. TODAY, SANDEMAN IS THE MOST WELL-KNOWN SYMBOL OF PORT WORLDWIDE.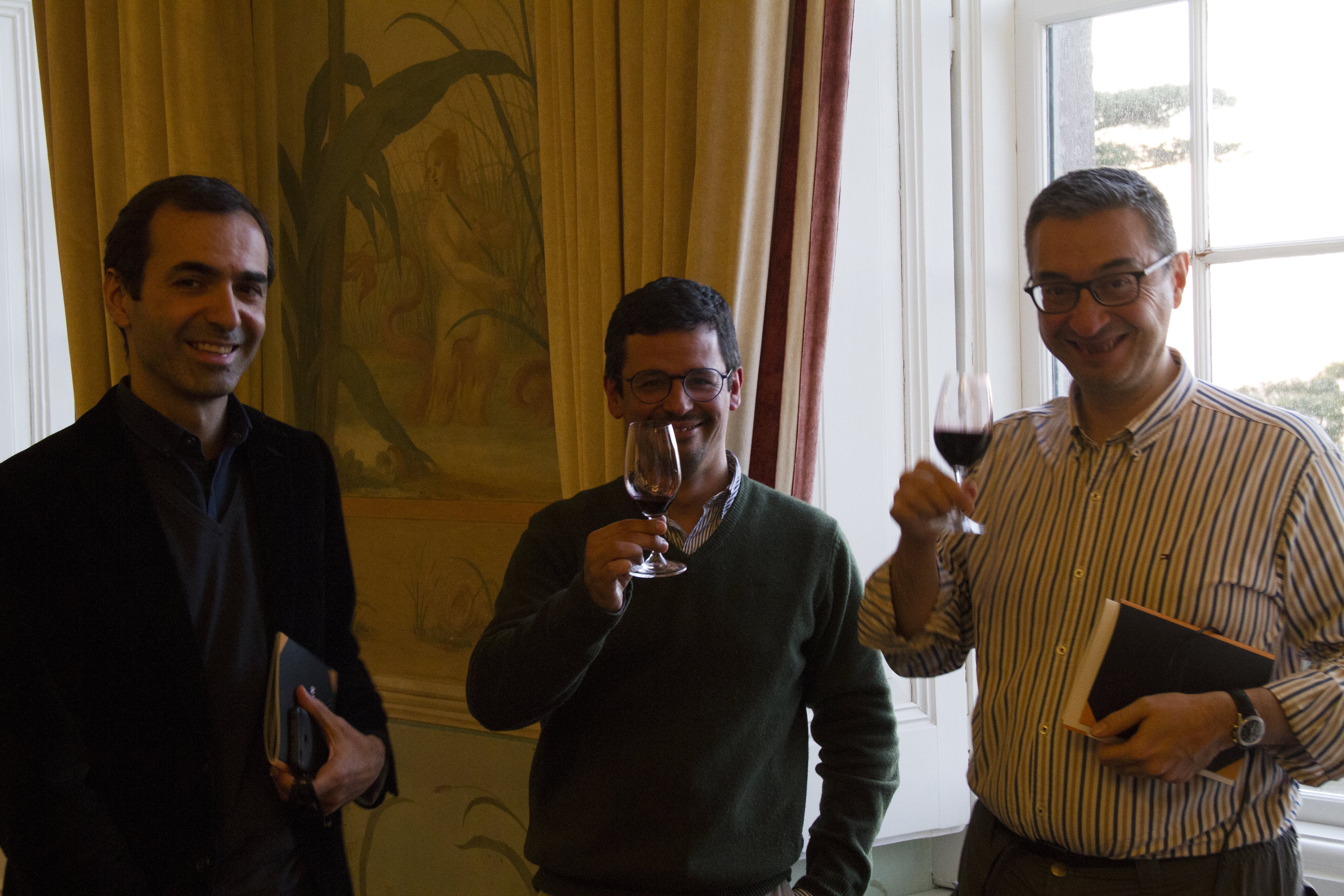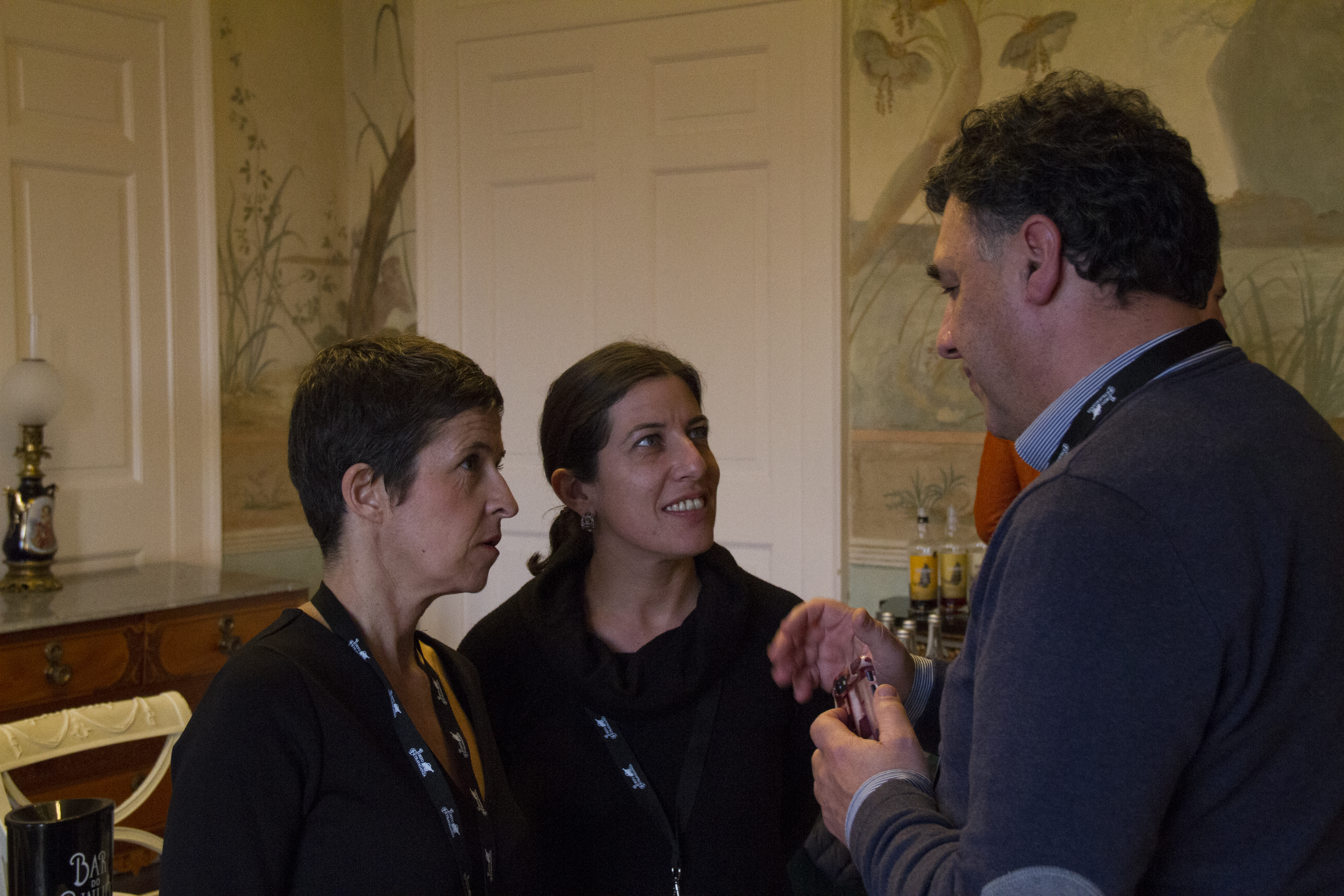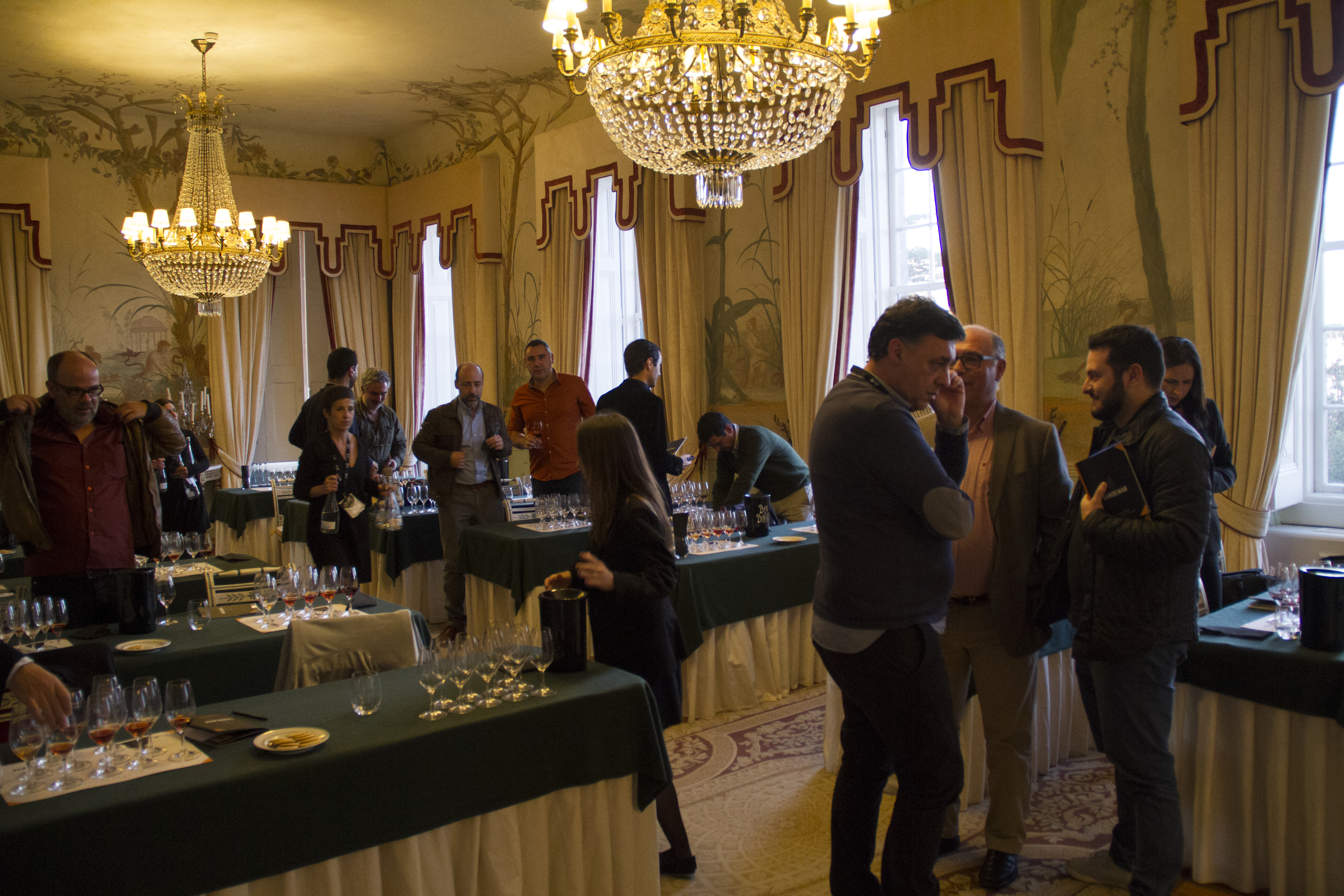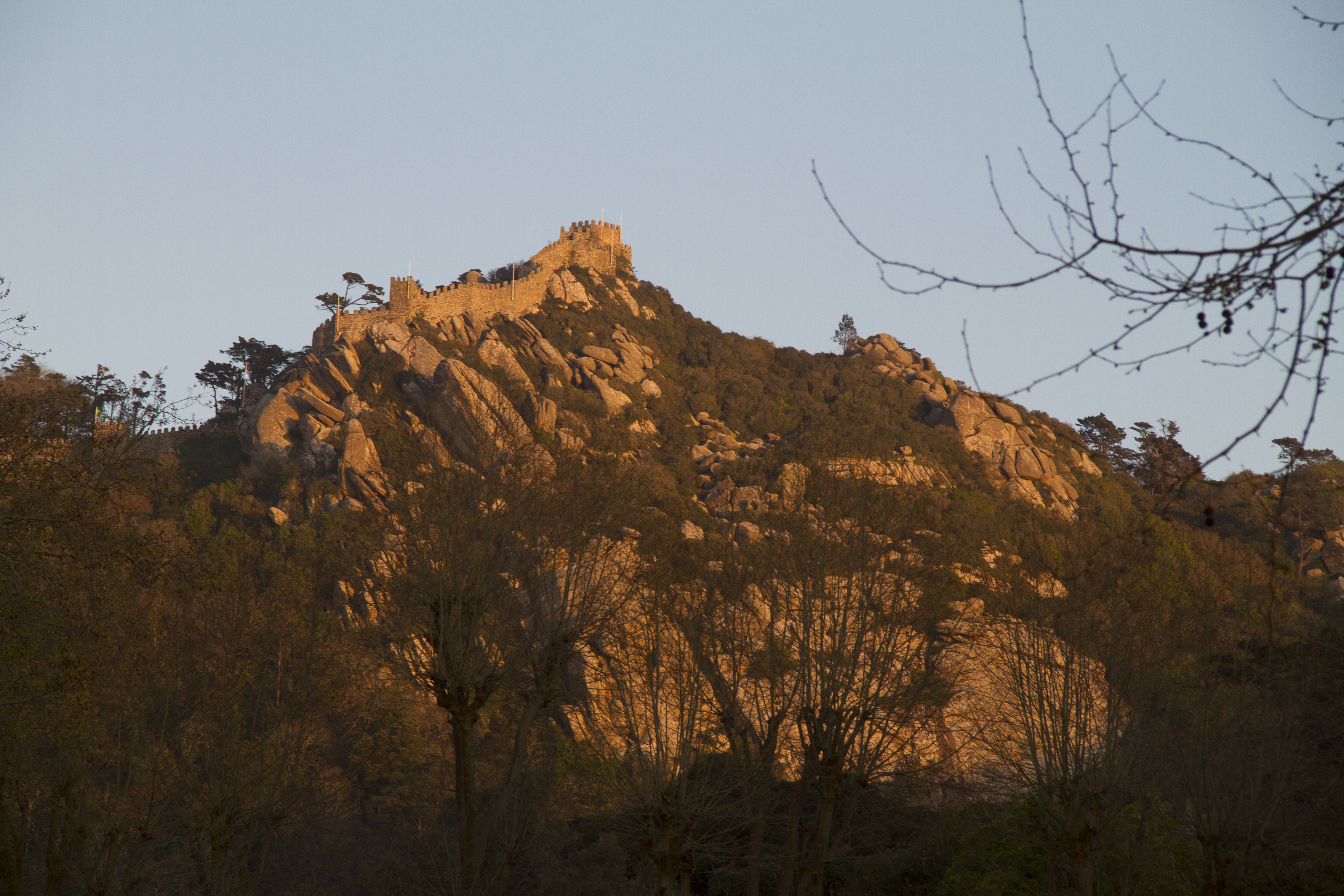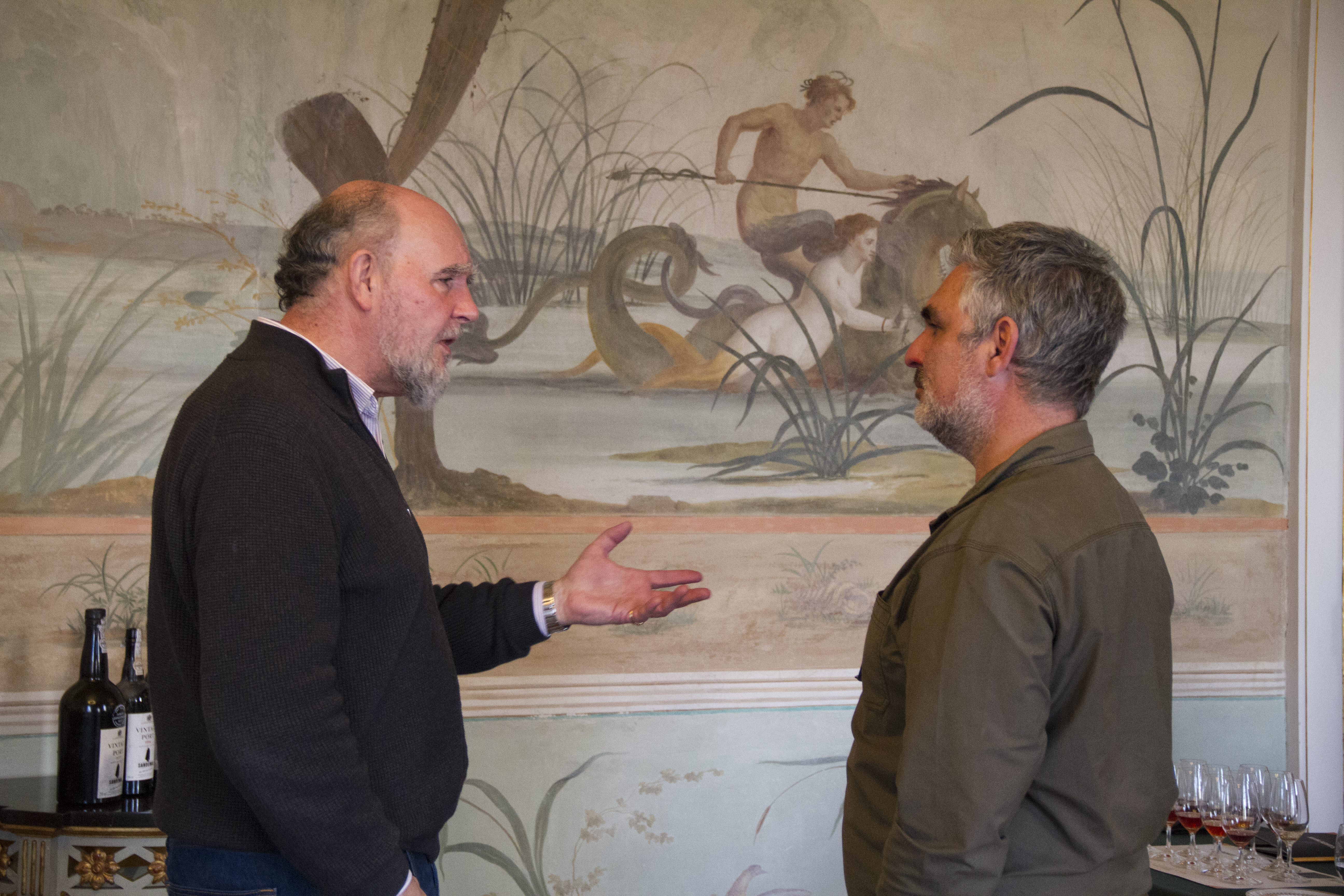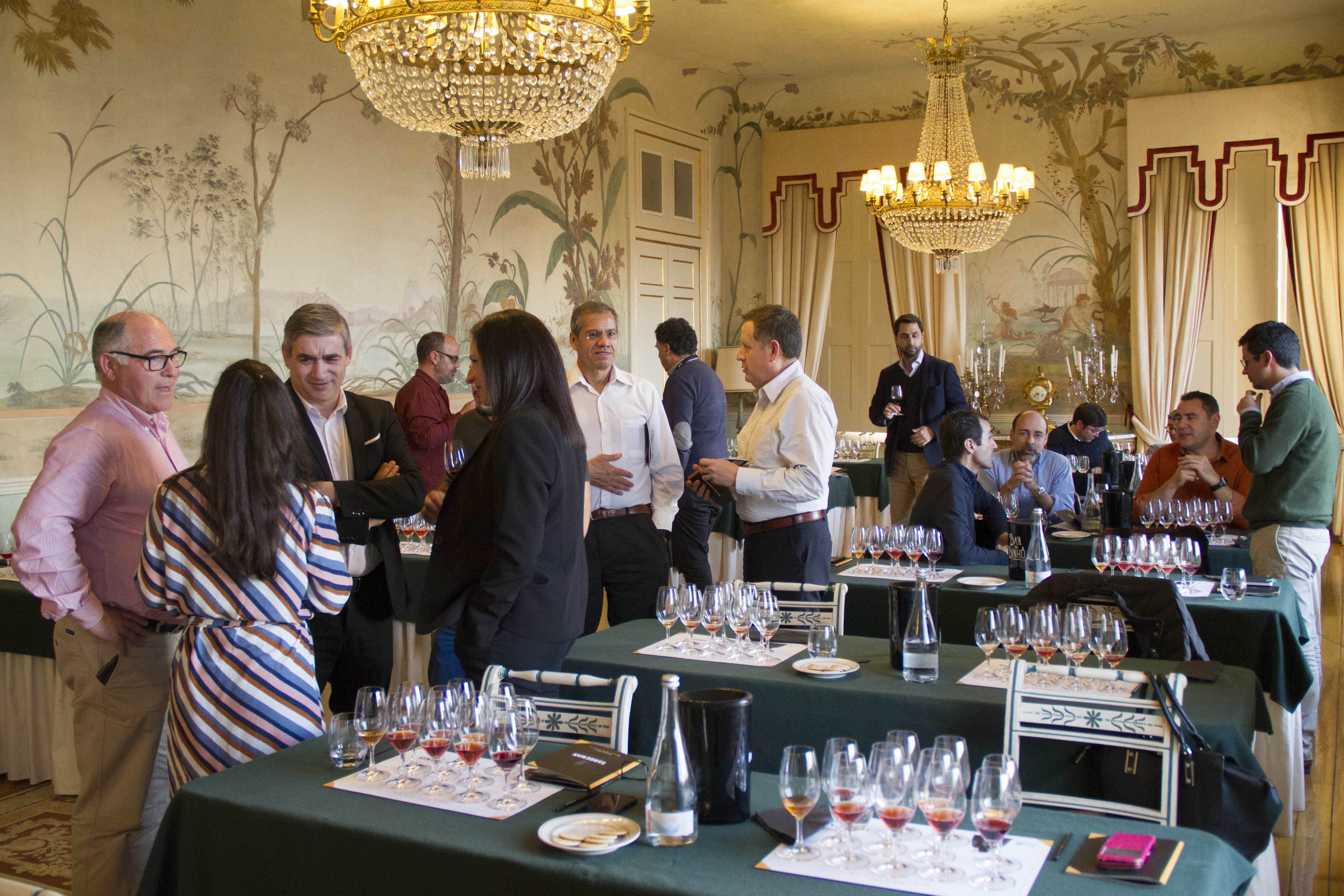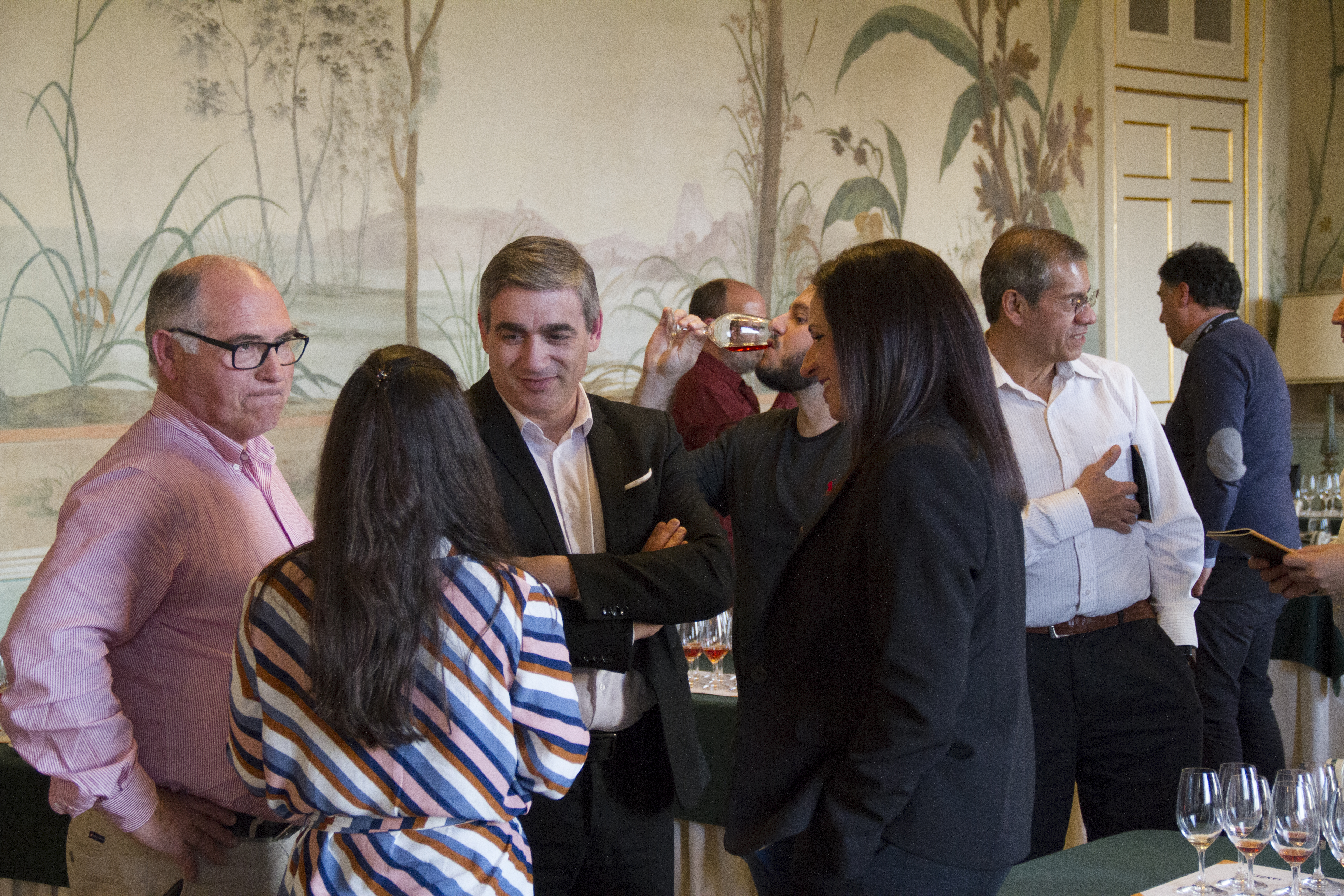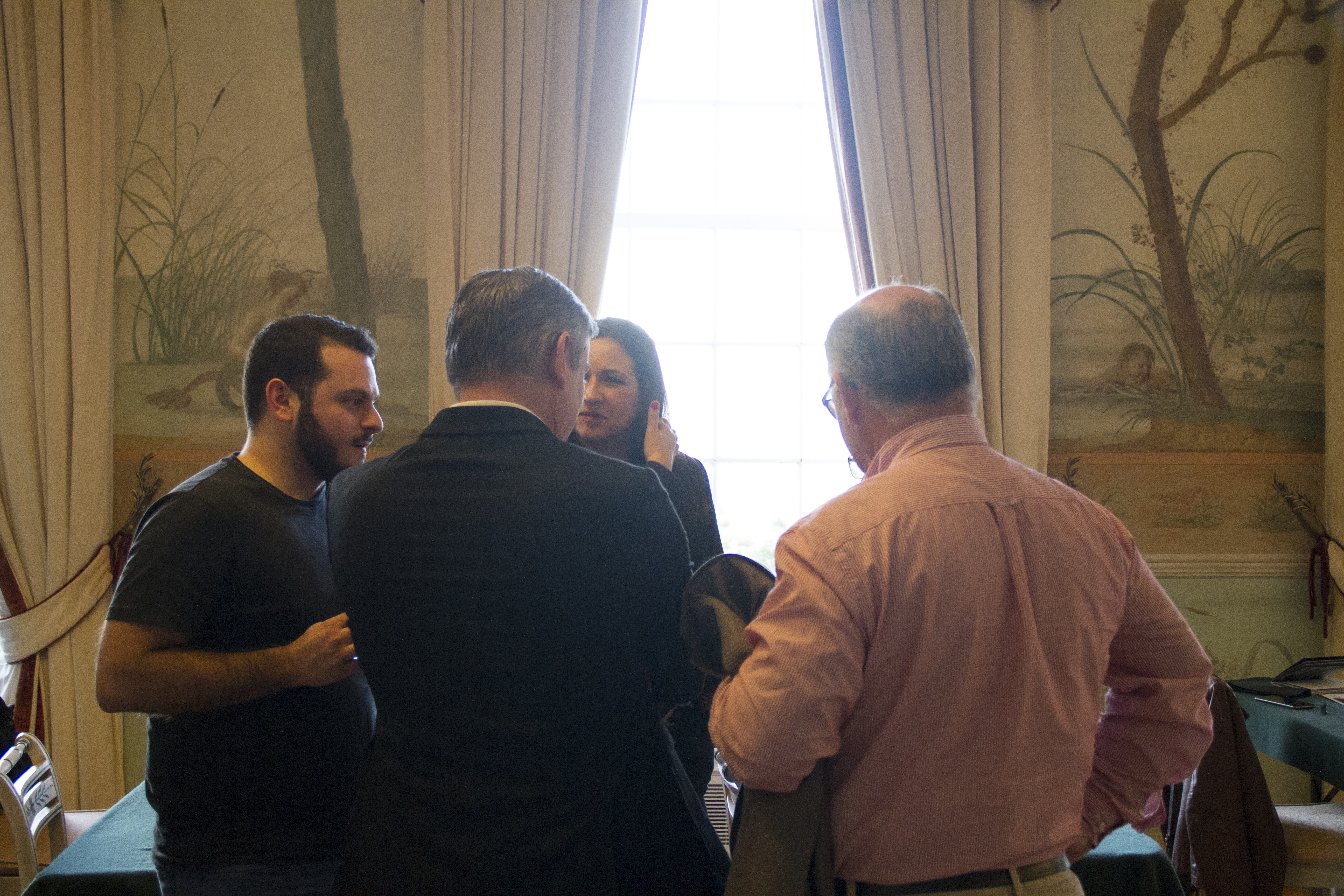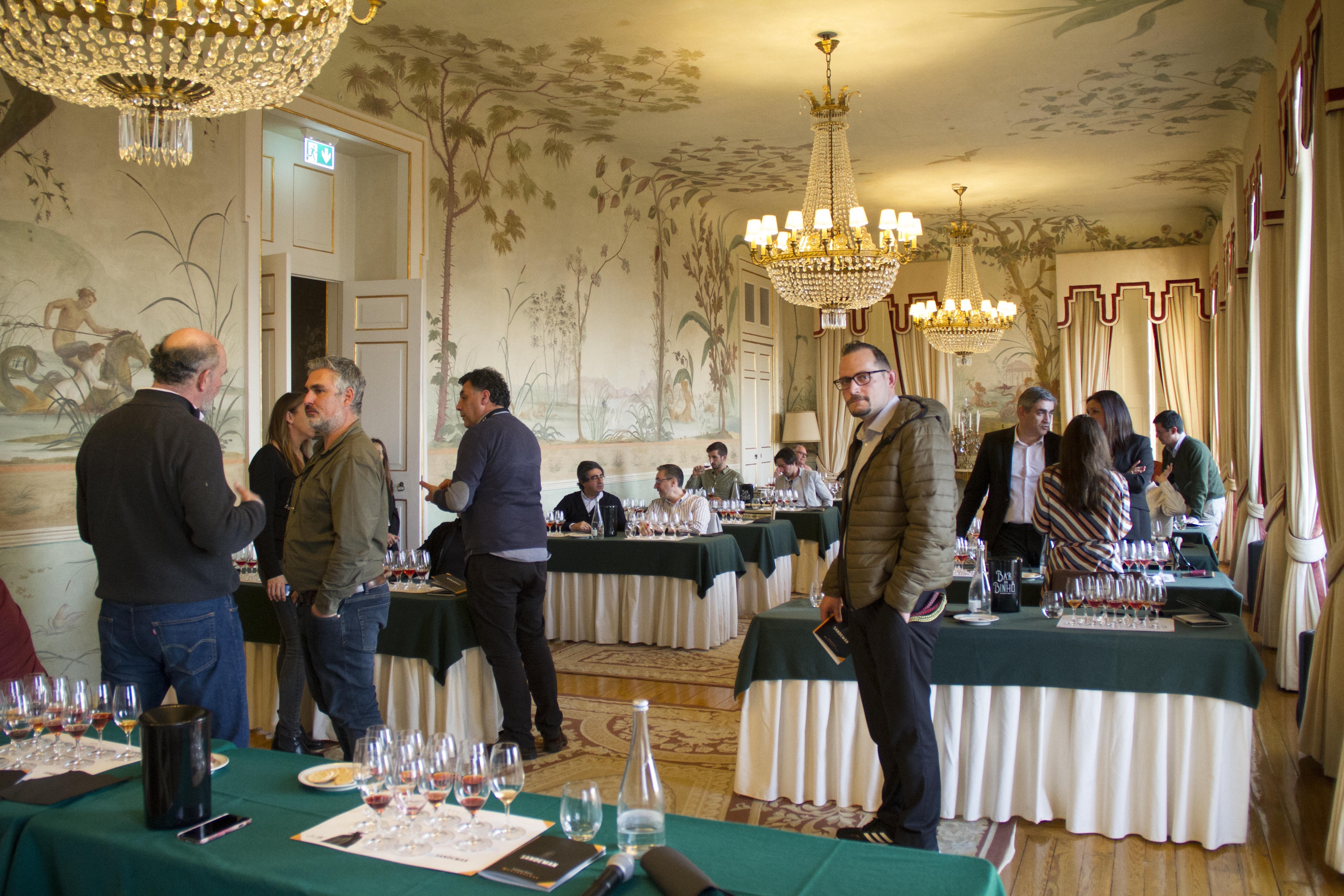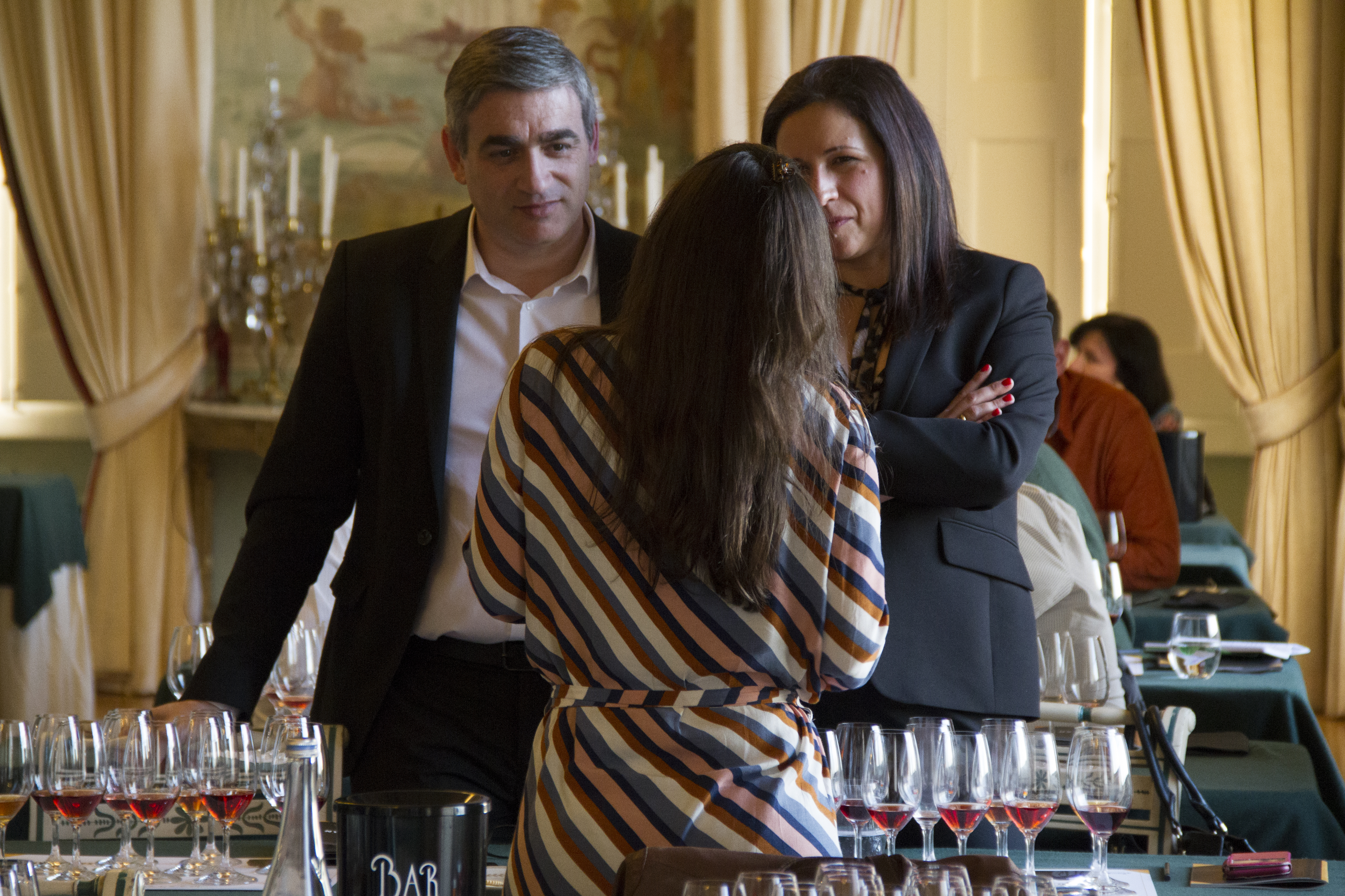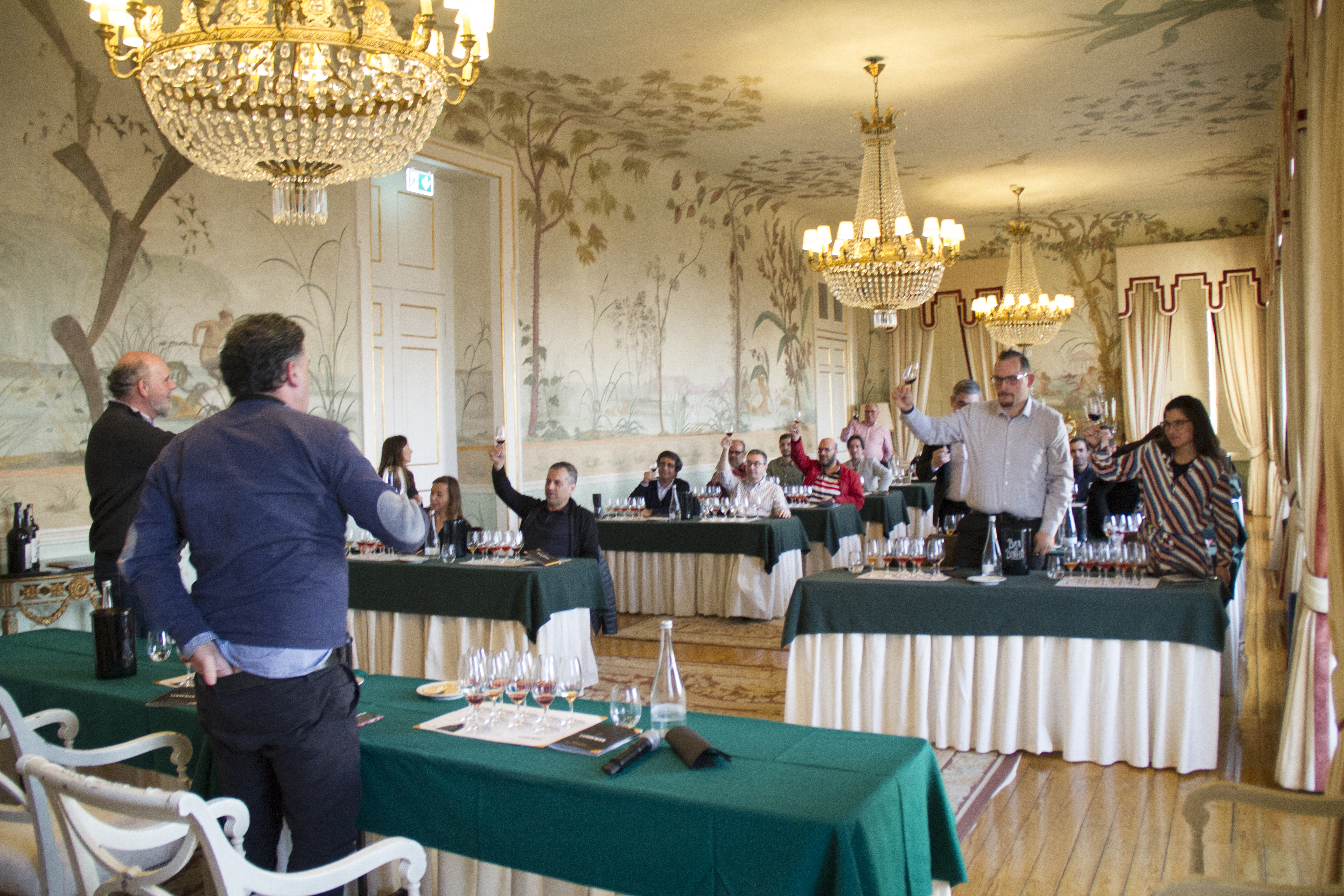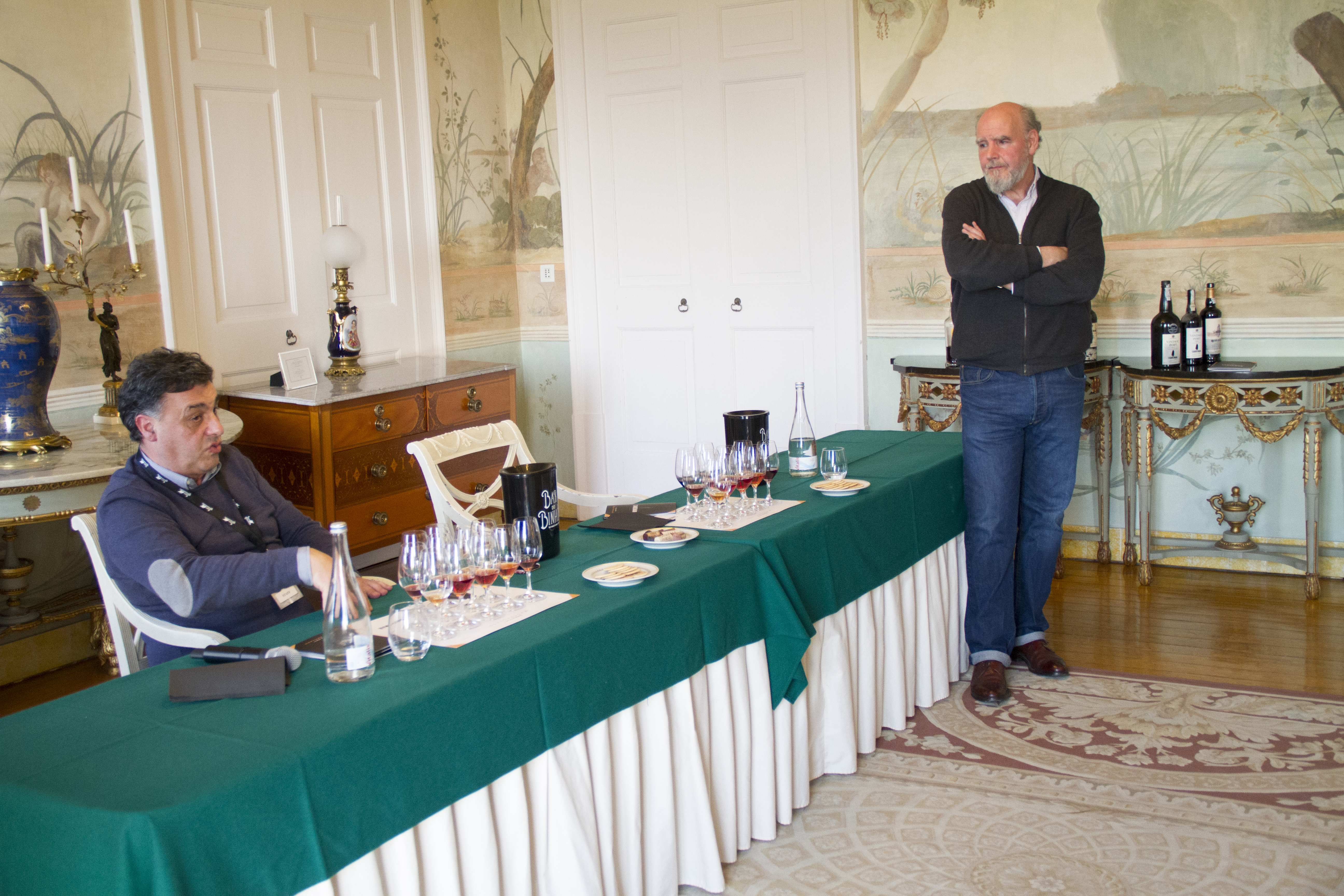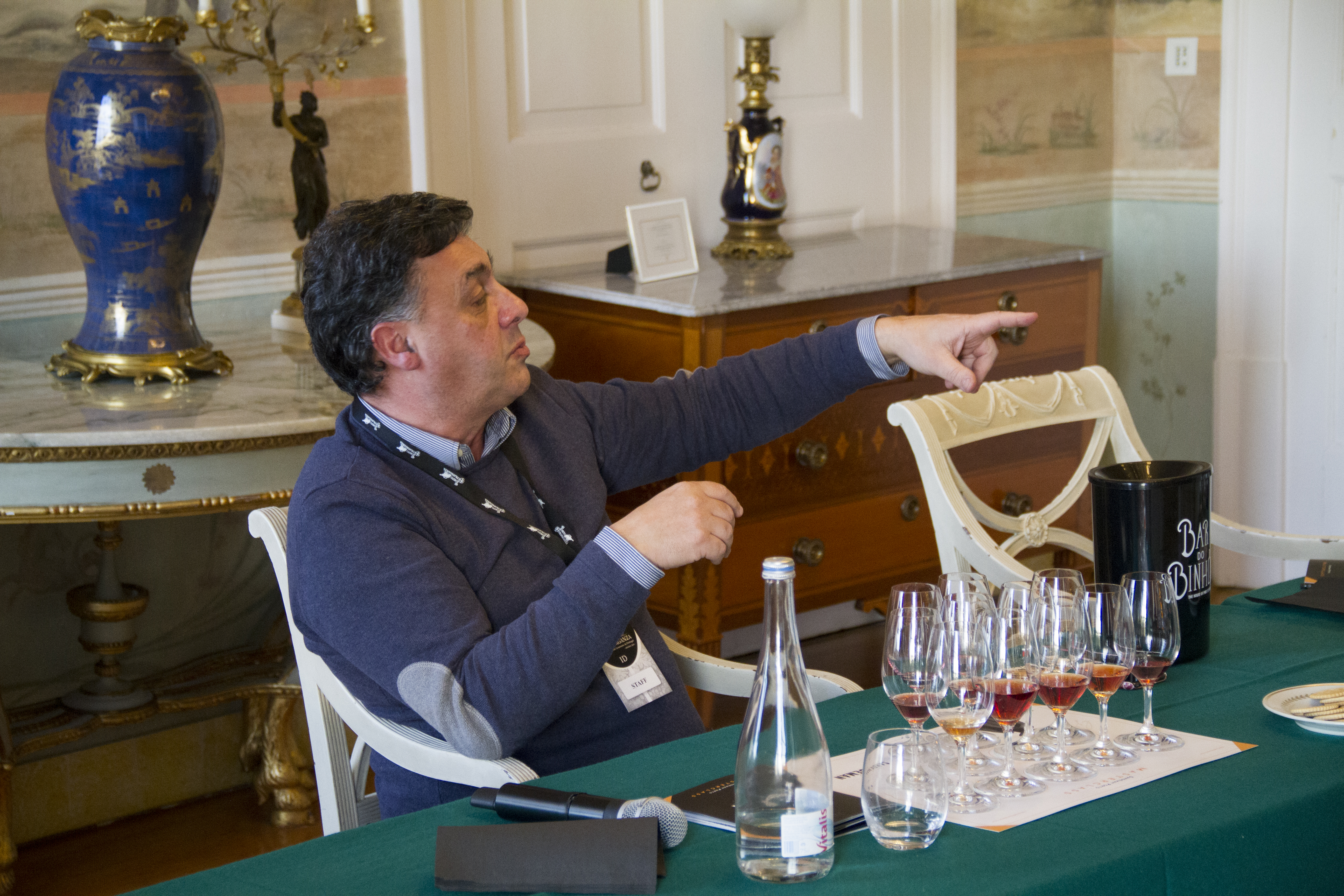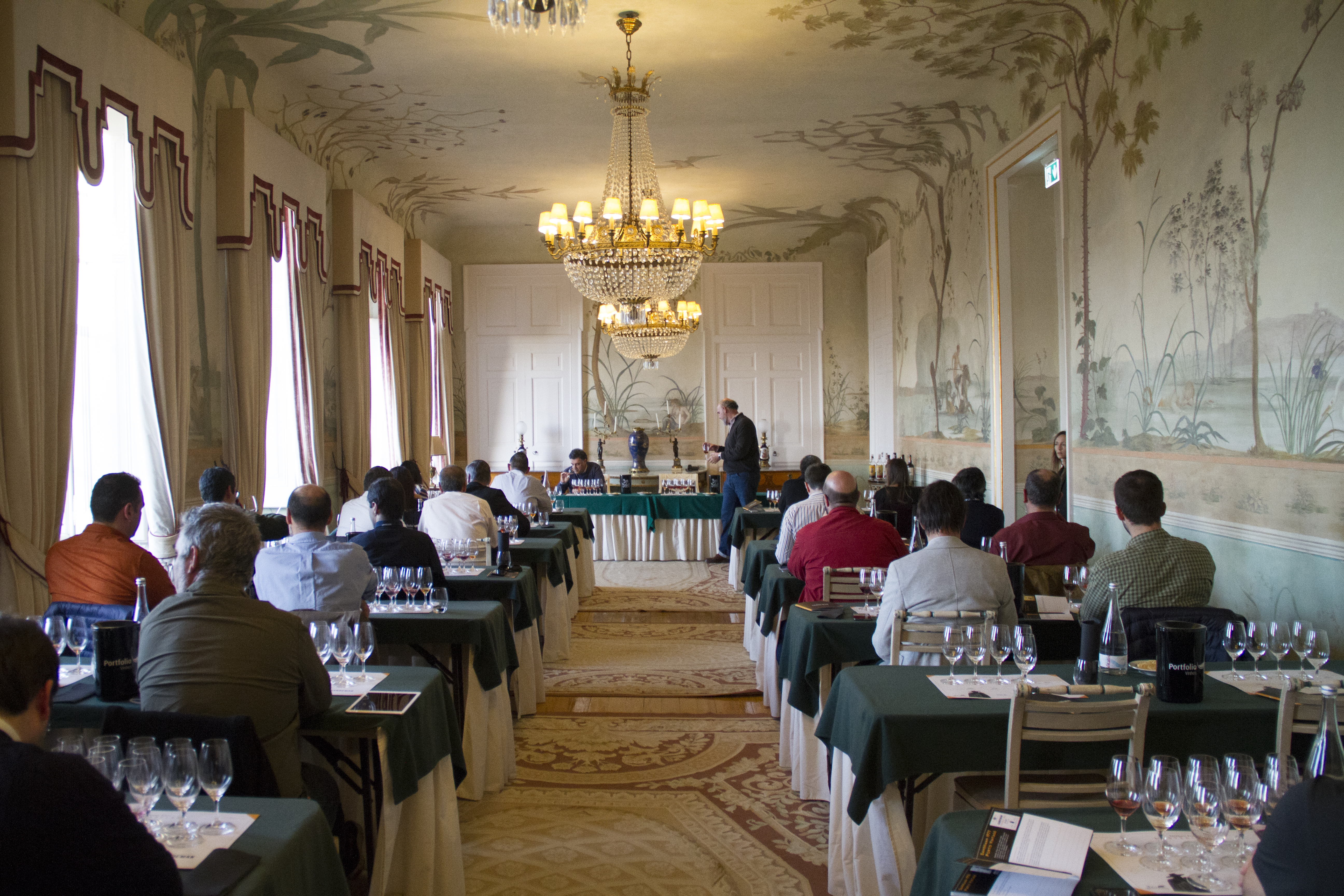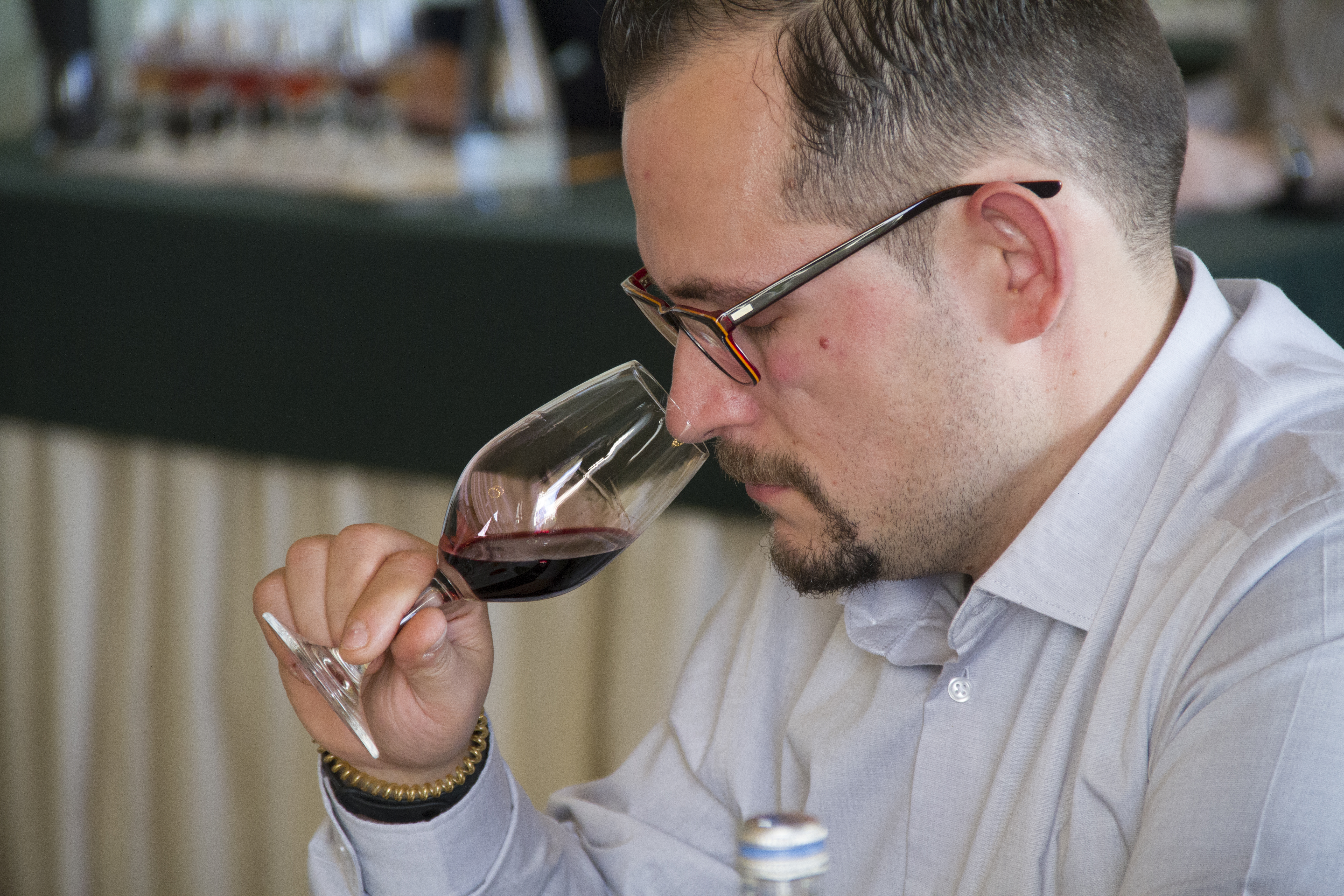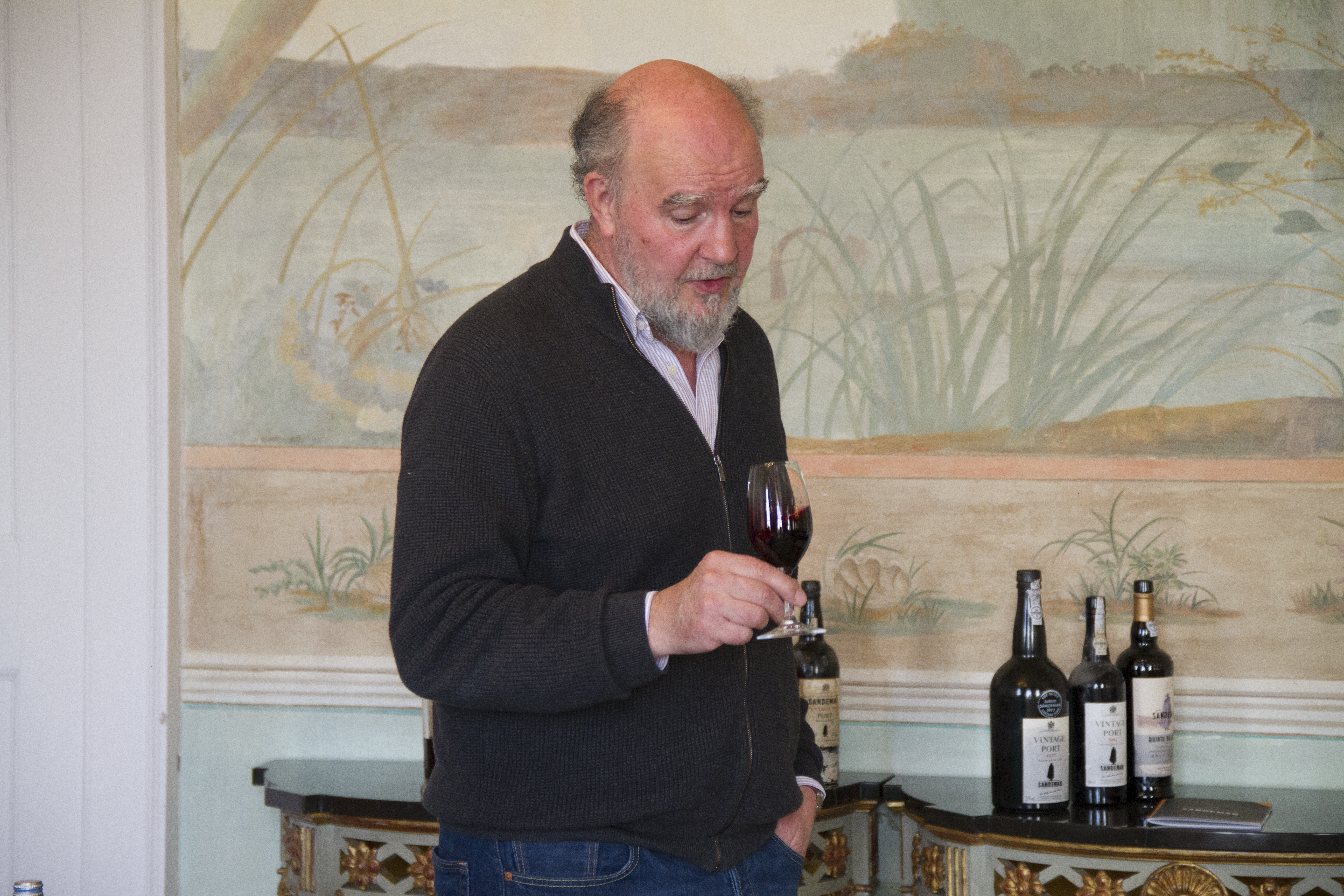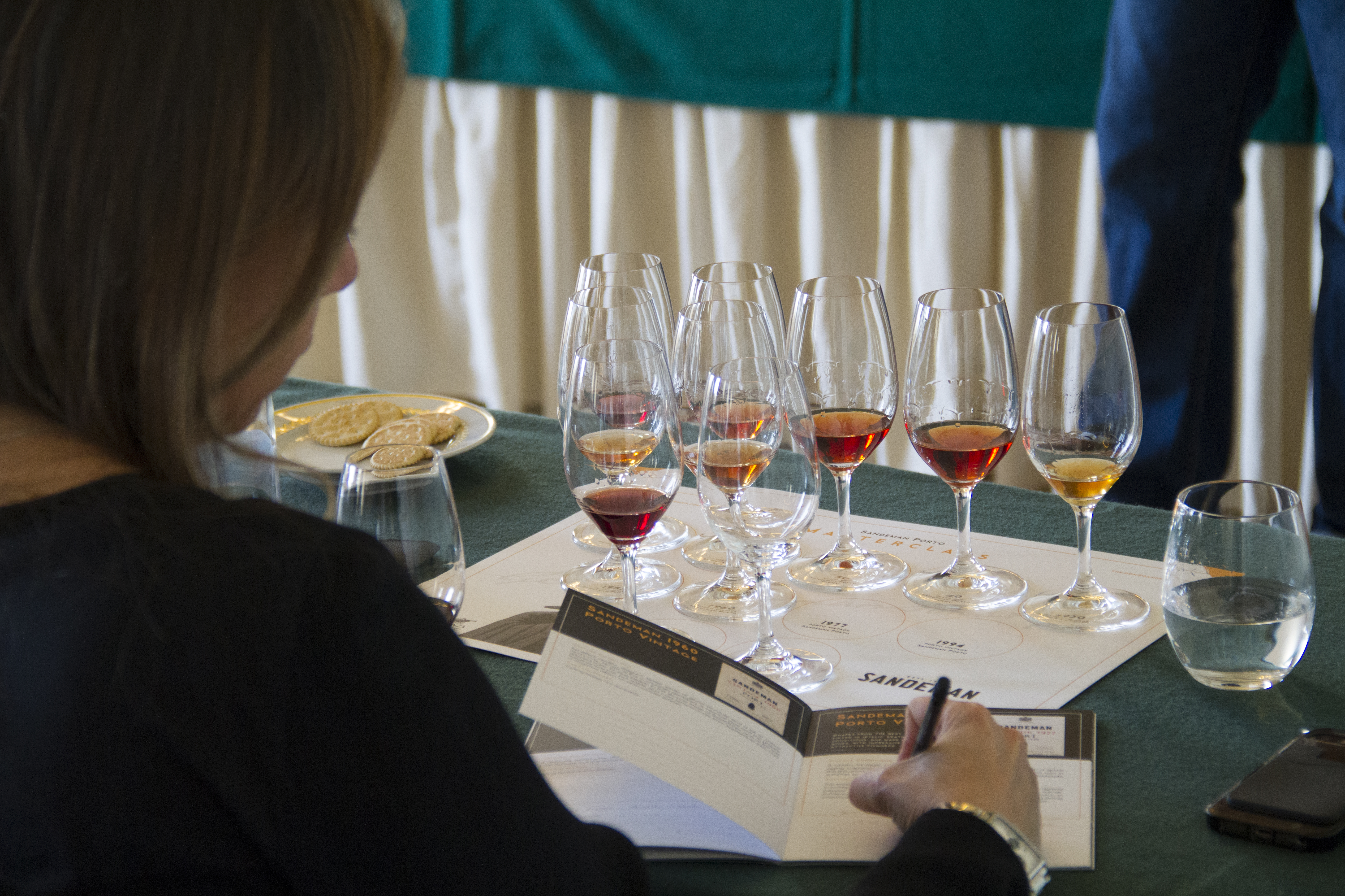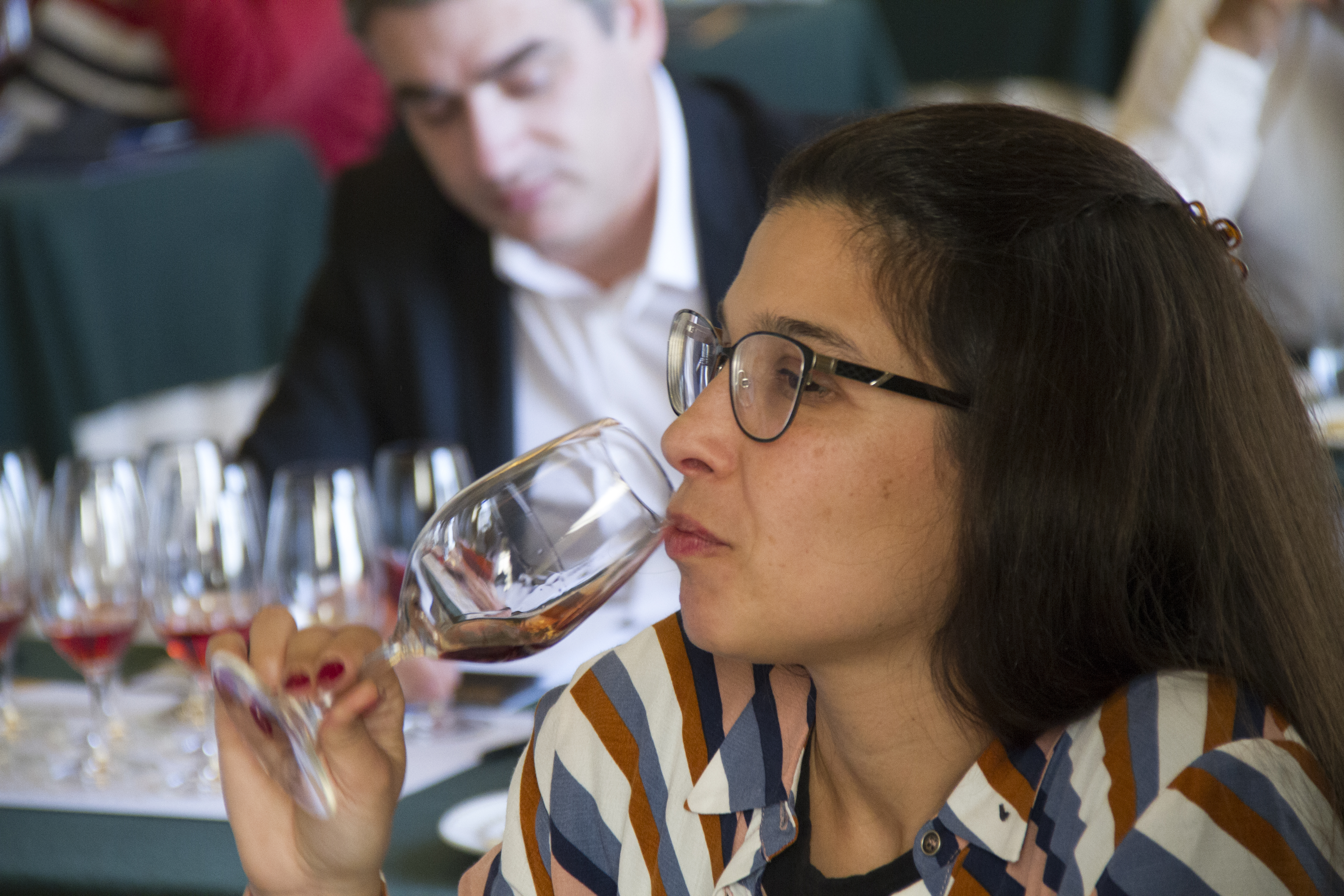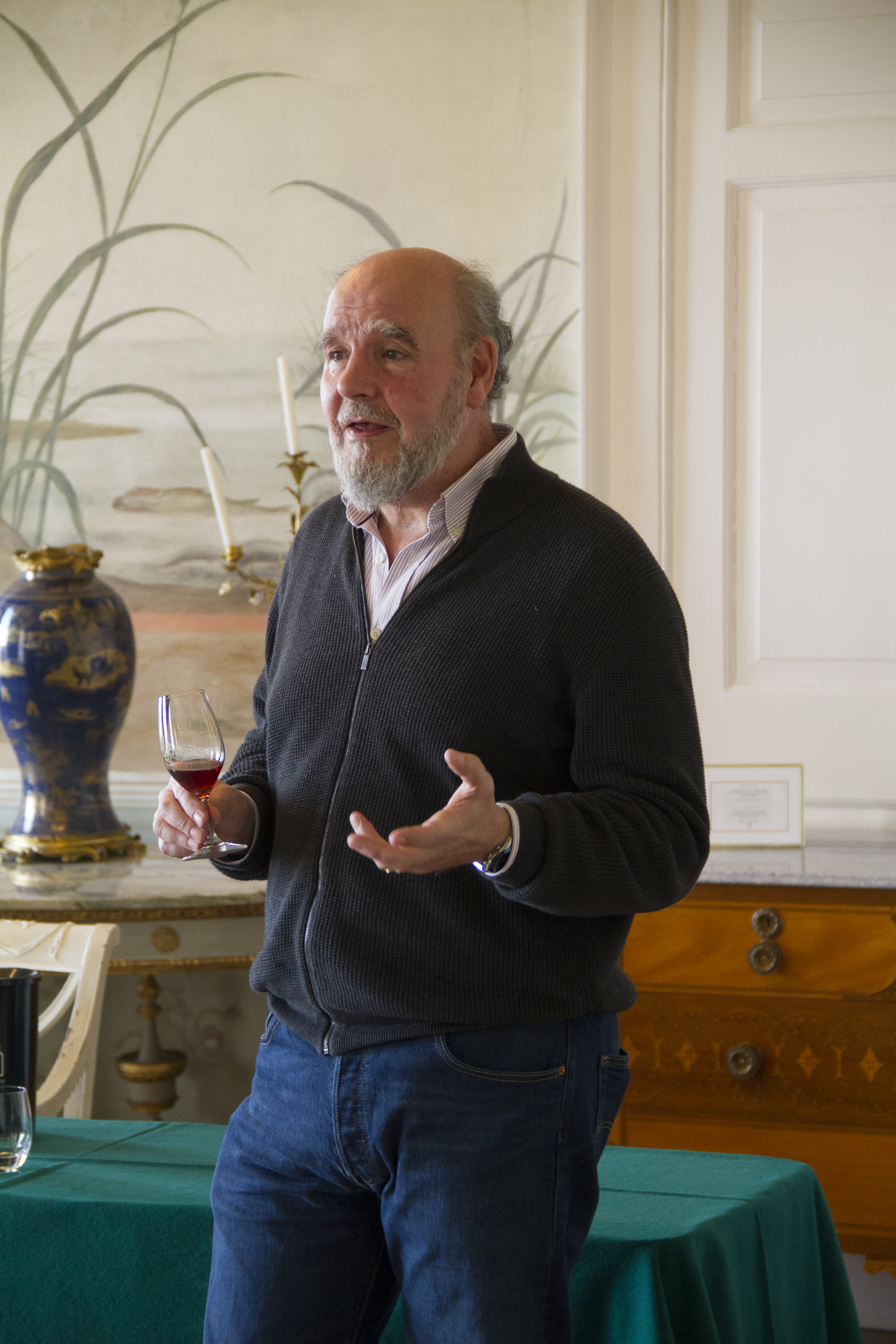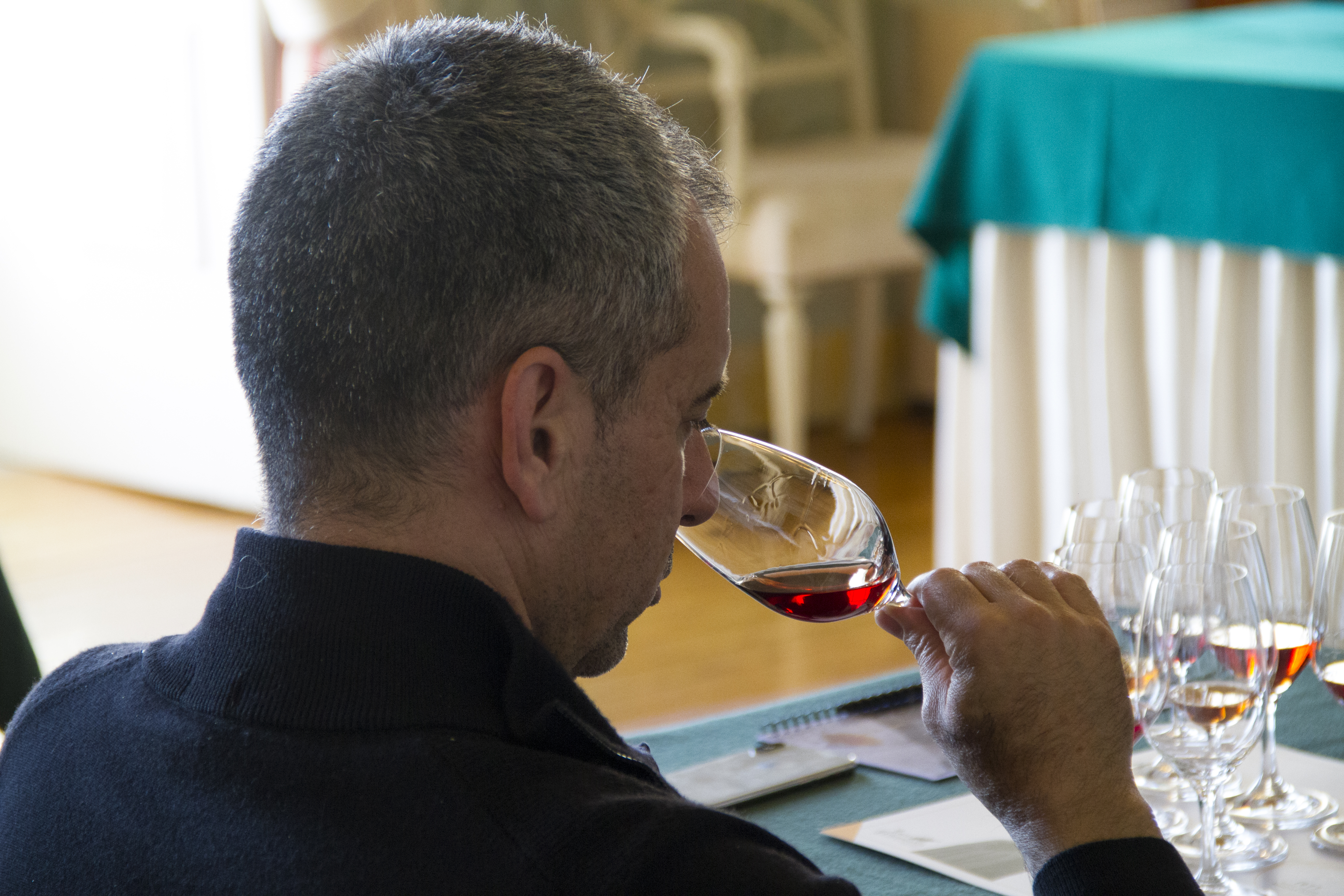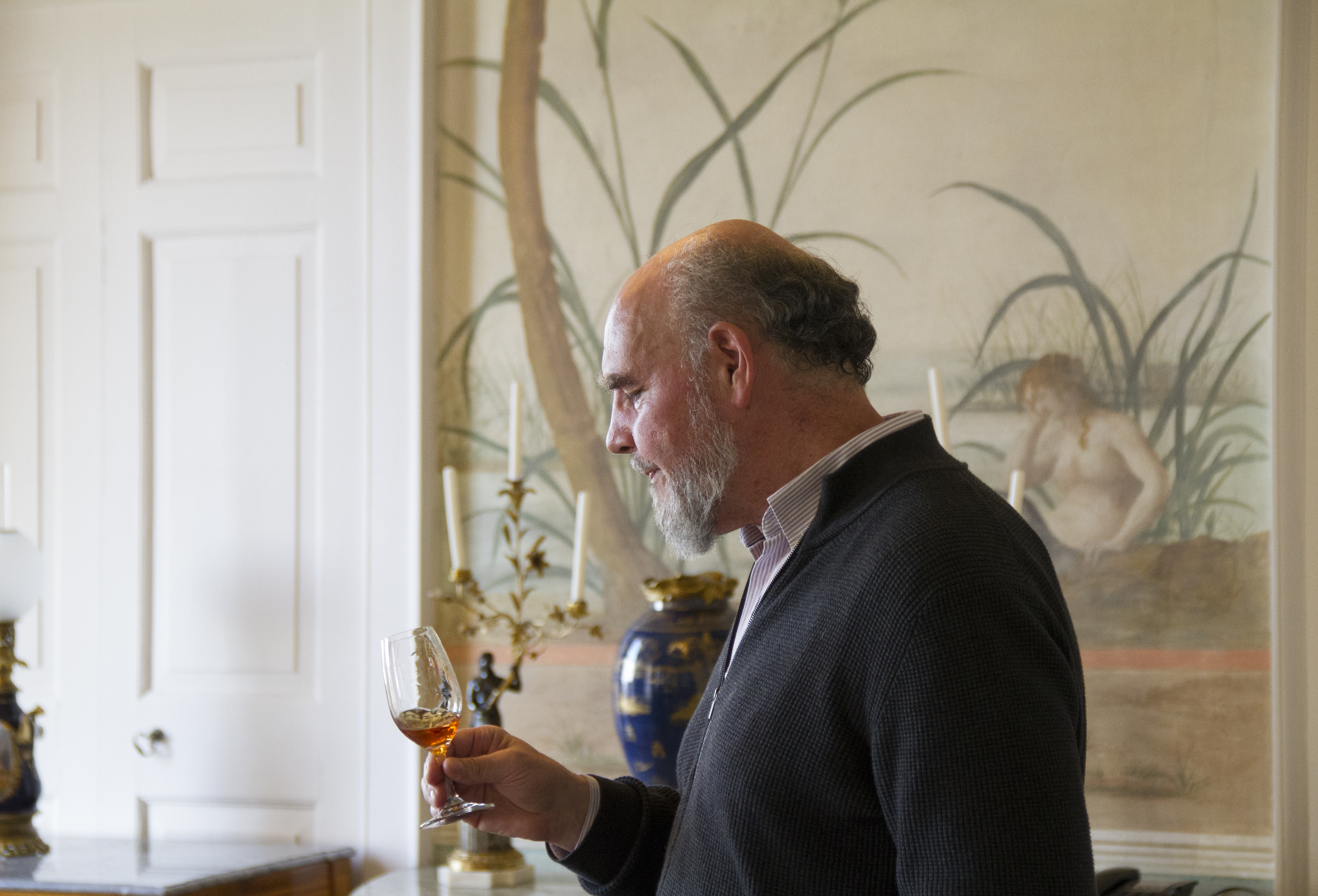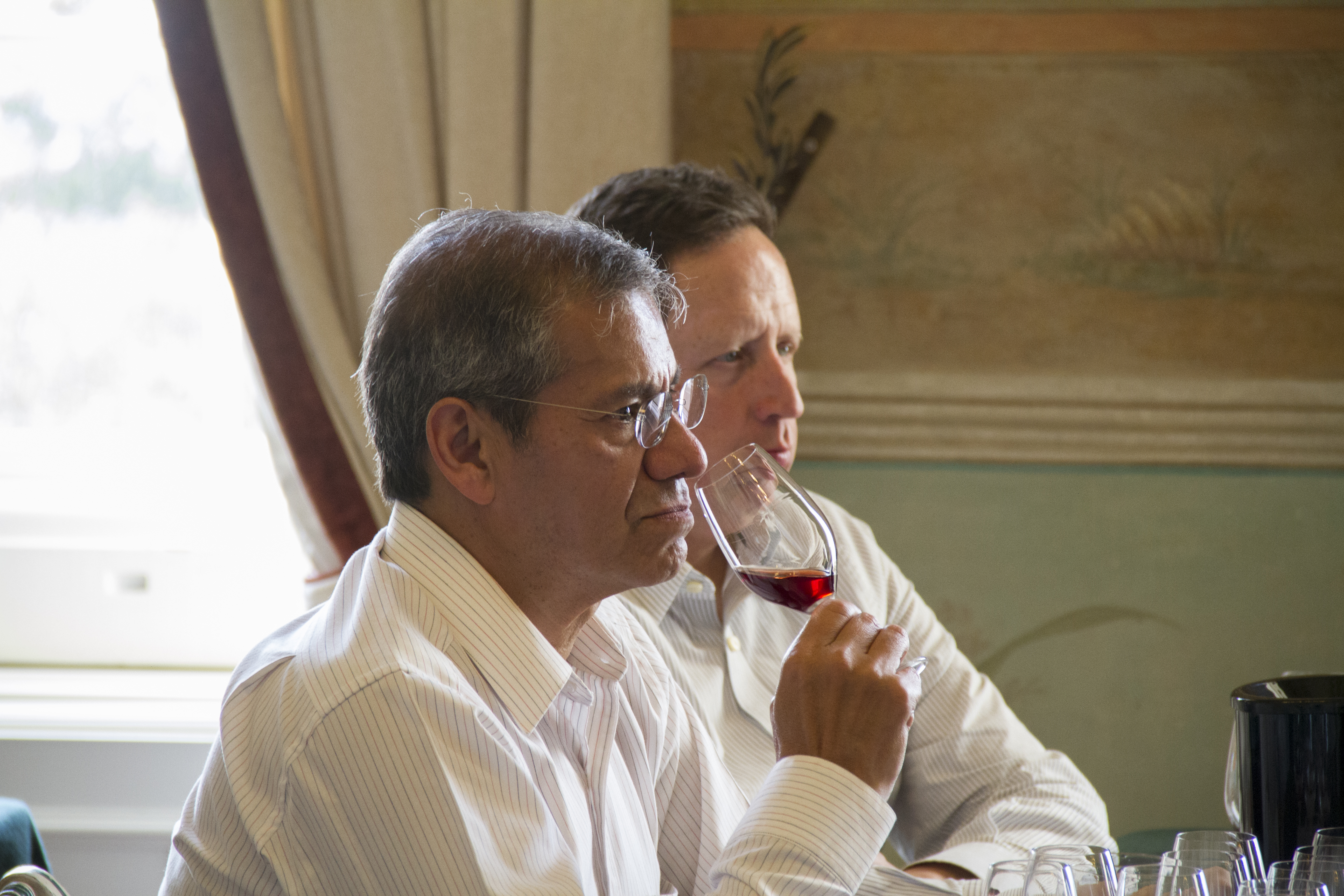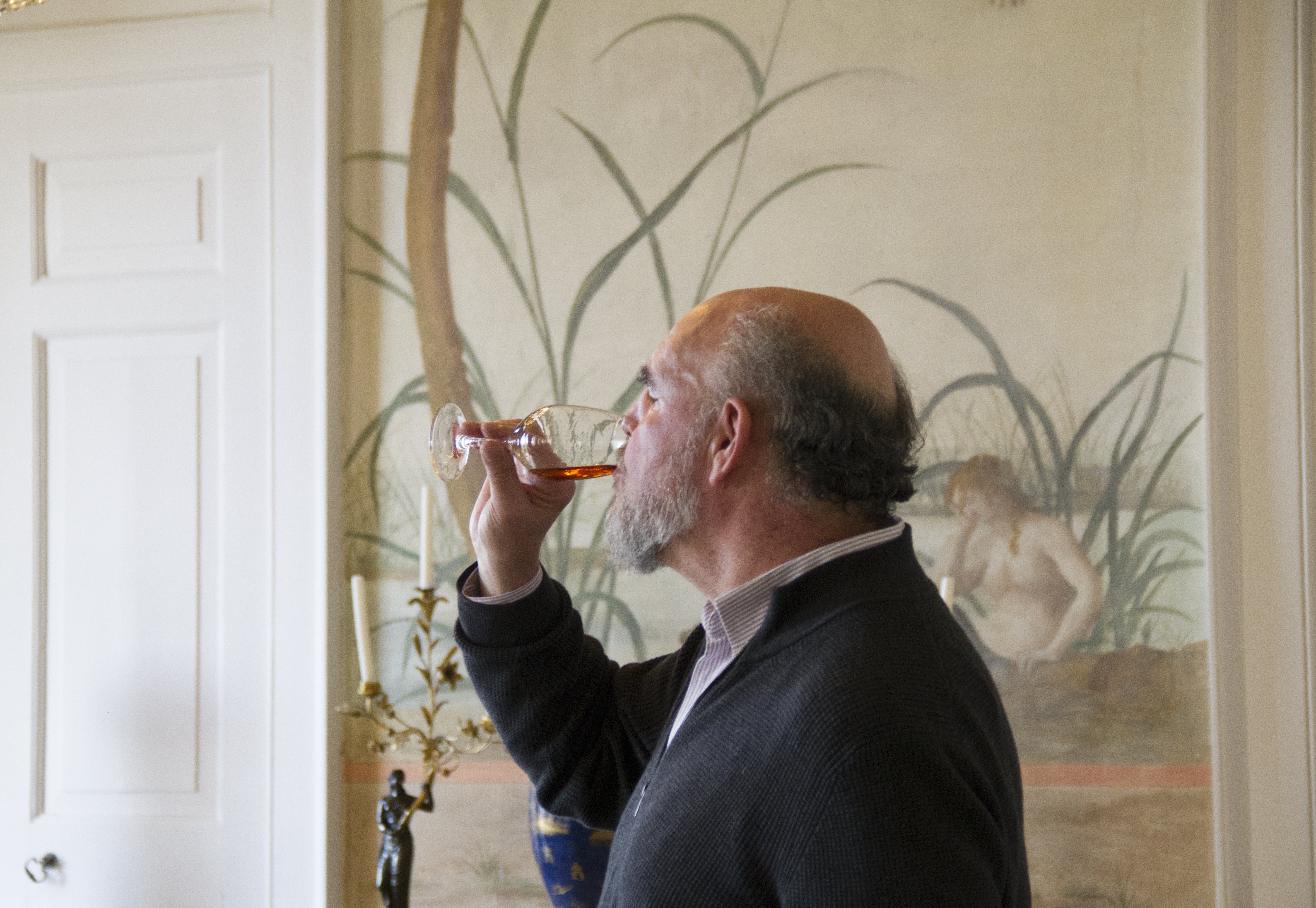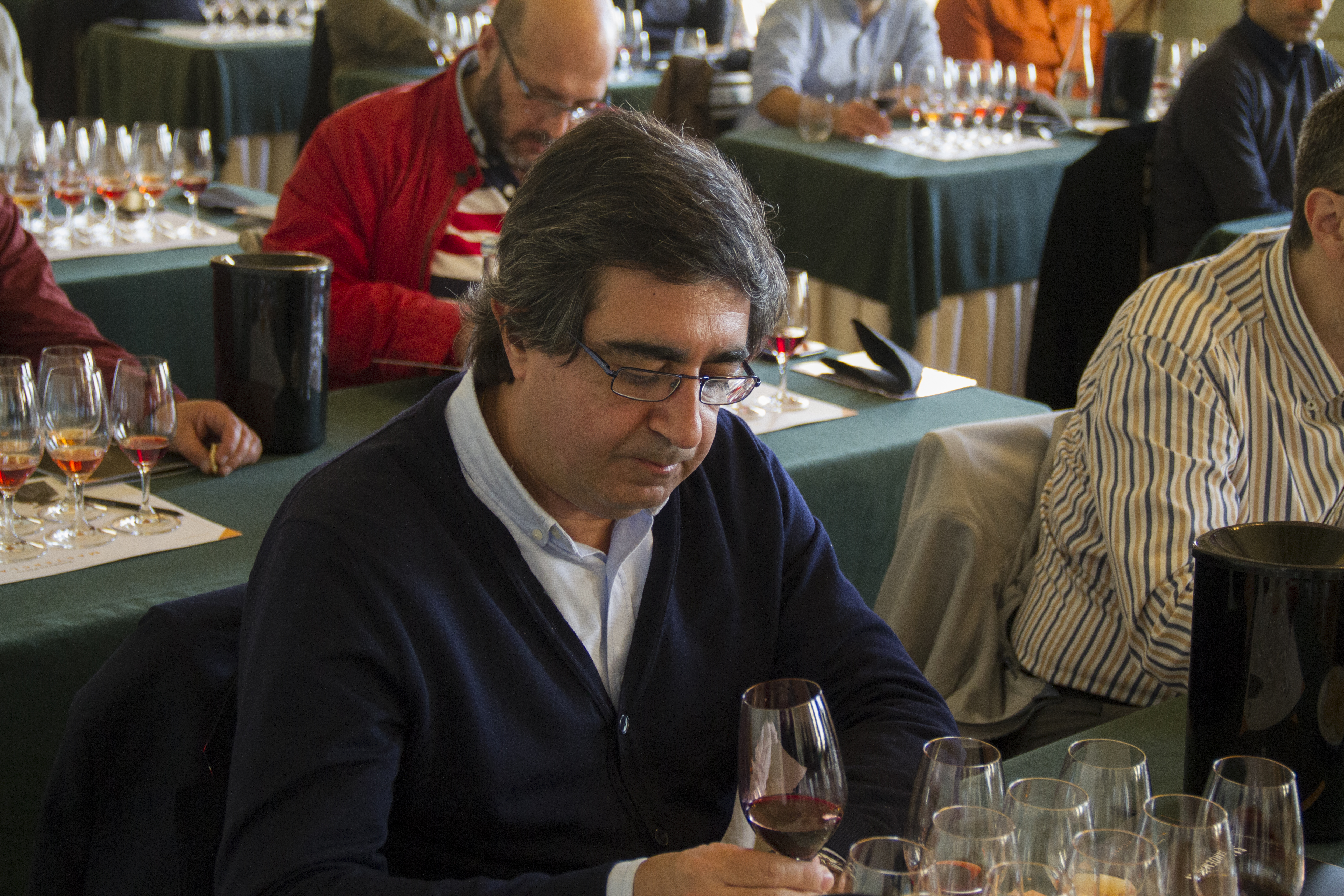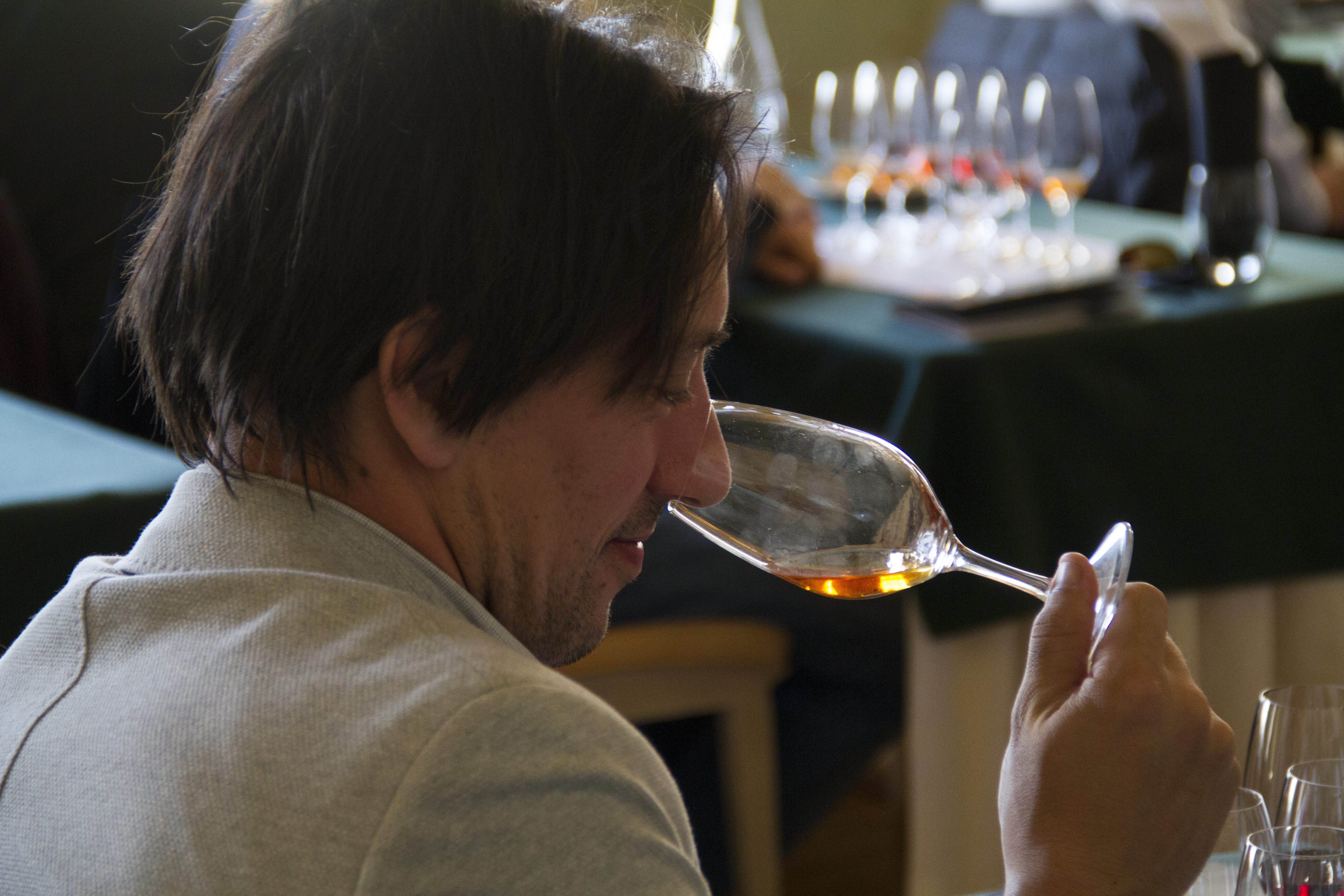 IT´S FOUNDER WAS GEORGE SANDEMAN, A YOUNG AND AMBITIOUS SCTOTSMAN FROM PERTH WHO LAUCHED IN 1790 A WINE BUSINESS IN LONDON. IN THE EARLY NINETEENTH CENTURY, THE SANDEMAN PORTS WERE BEING DISPATCHED TO MUTIPLE COUNTRIES IN EUROPE, NORTH AMERICA, SOUTH AMERICA, AFRICA, ASIA AND EVEN TO DESTINATION AS FAR AS NEW ZEALAND.
IN 1928, THE SCOTISH DESIGNER GEORGE MASSIOT BROWN, WORKING FOR LOCHEND PRINTING, CREATED FOR THE SANDEMAN BRAND A CONCEPT FOR A NEW POSTER. THE PAINTING FEATURED A MYSTERIOUS FIGURE THAT WOULD LATER BE NAMED "THE DON"- A SILHOUETTE DRESSED IN A PORTUGUESE UNIVERSITY STUDENT CLOAK AND WIDE-BRIMMED SPANISH HAT – AND REPRESENTED THE IBERIAN INDENTITY OF THE SANDEMAN WINES, PORT AND SHERRY.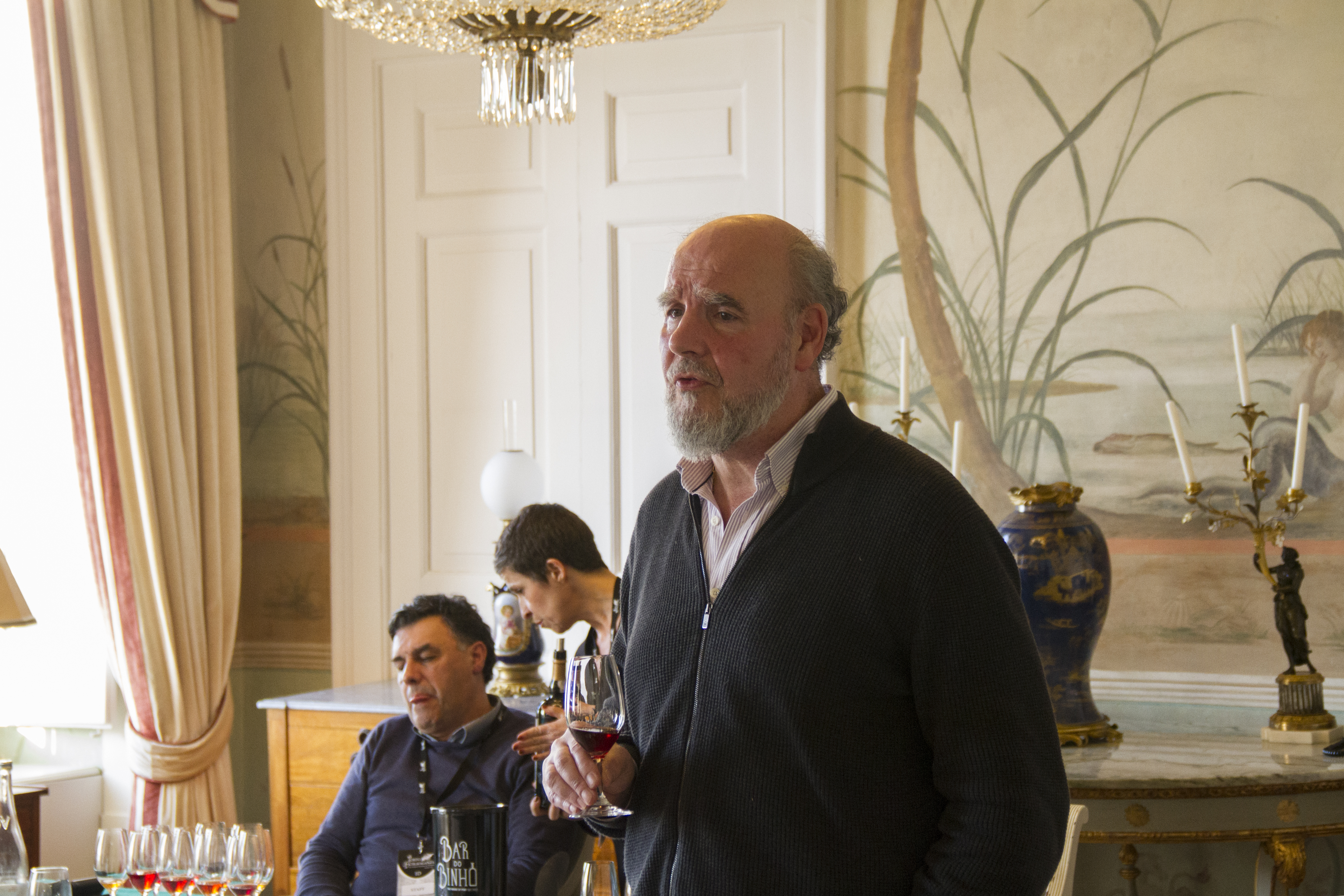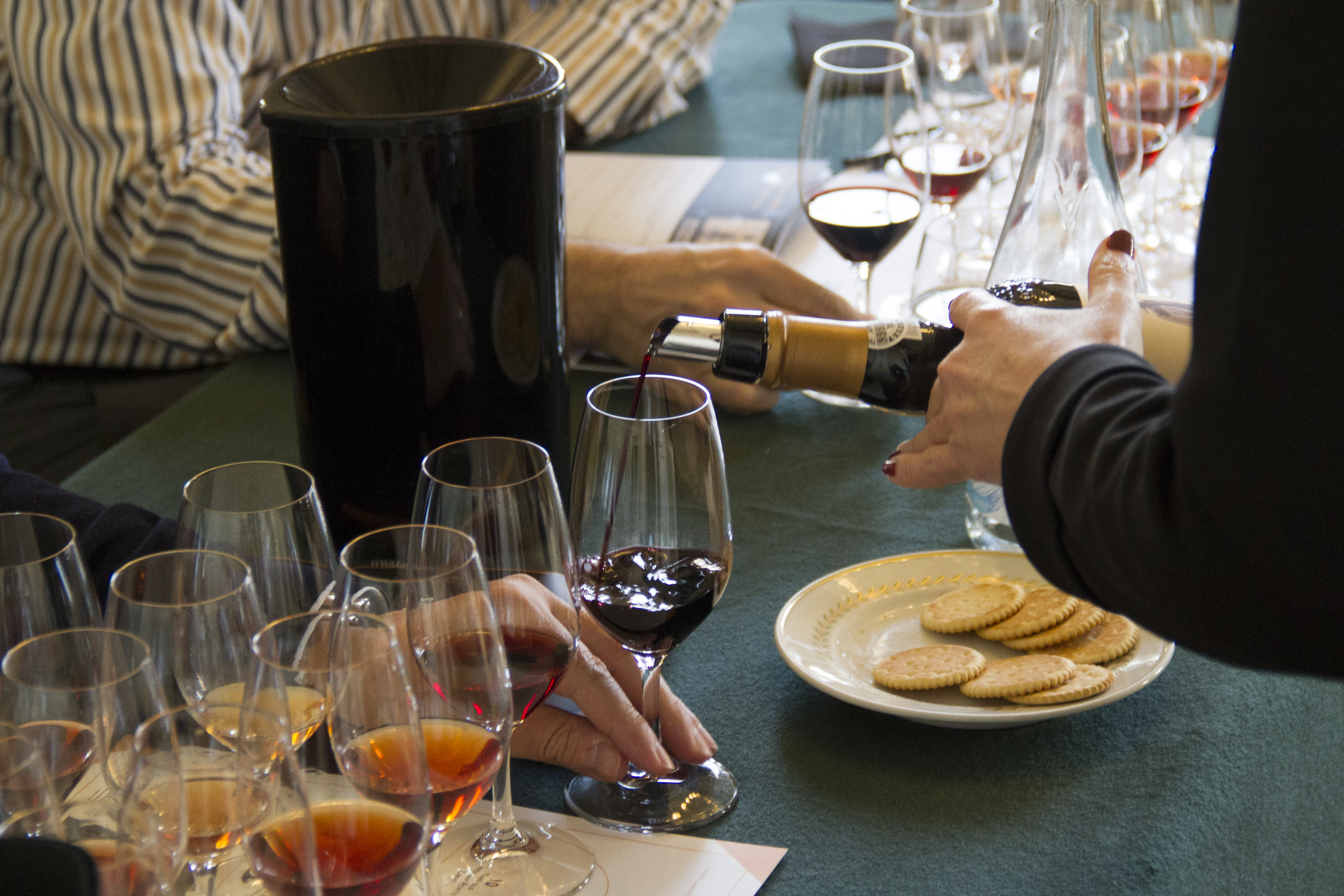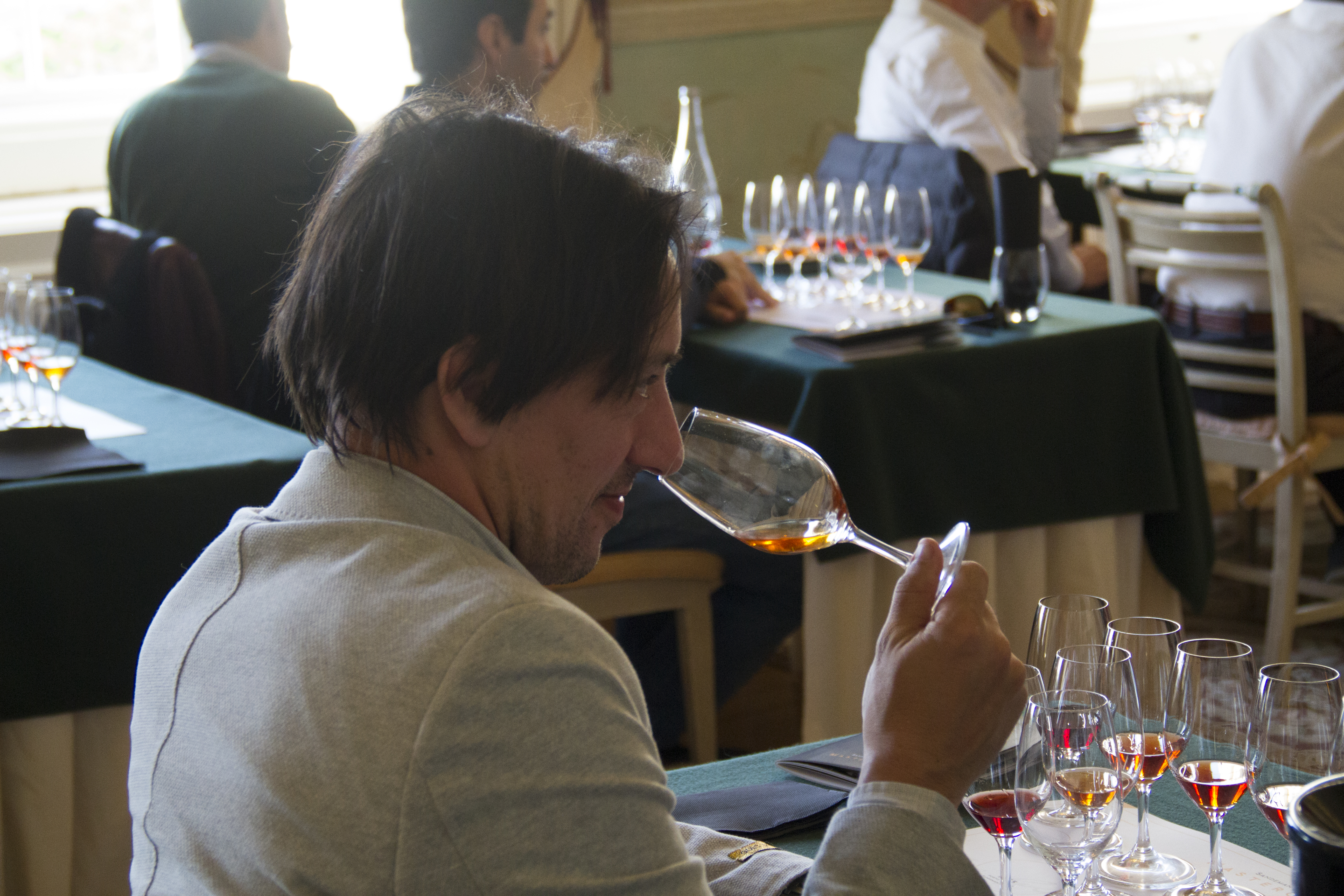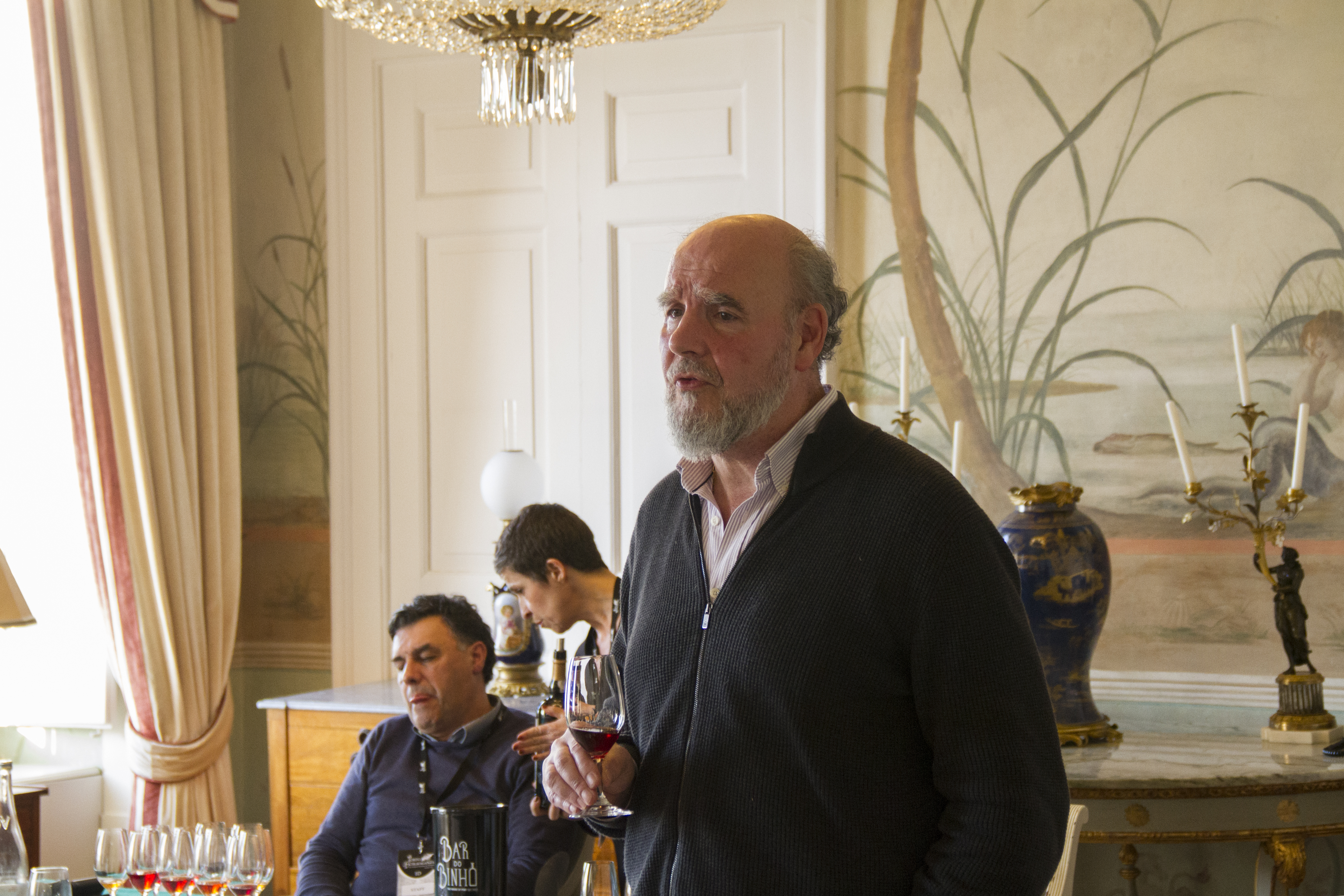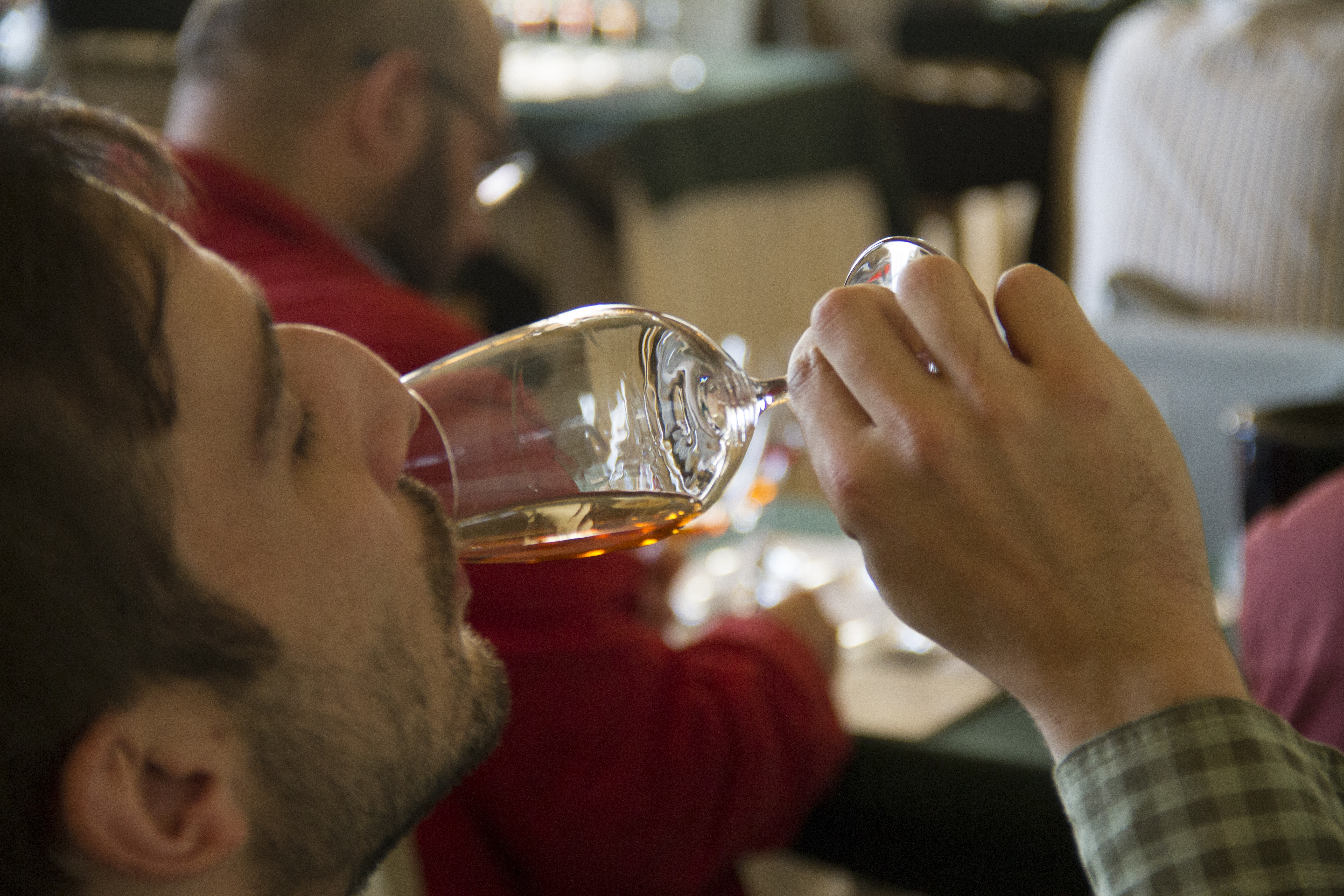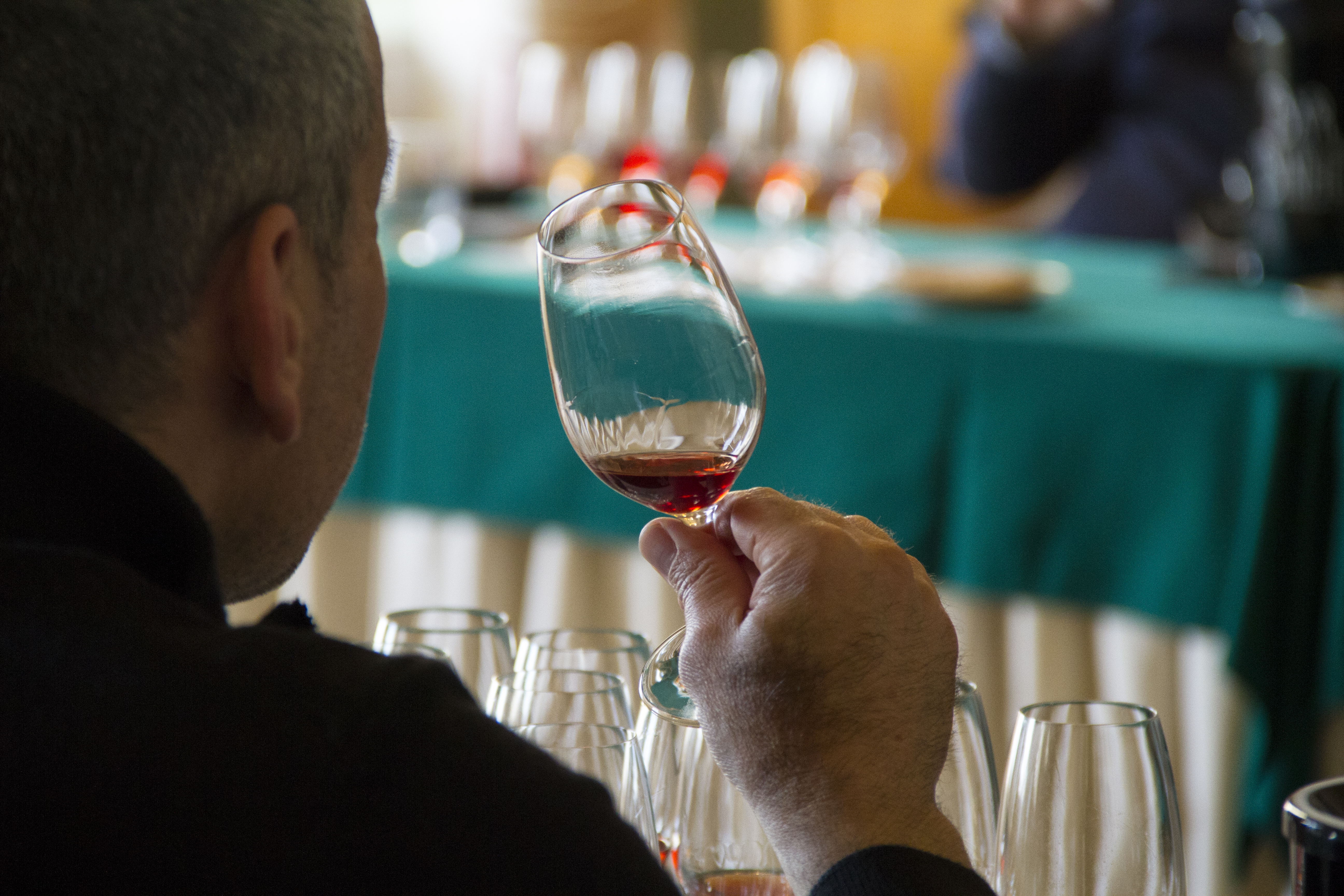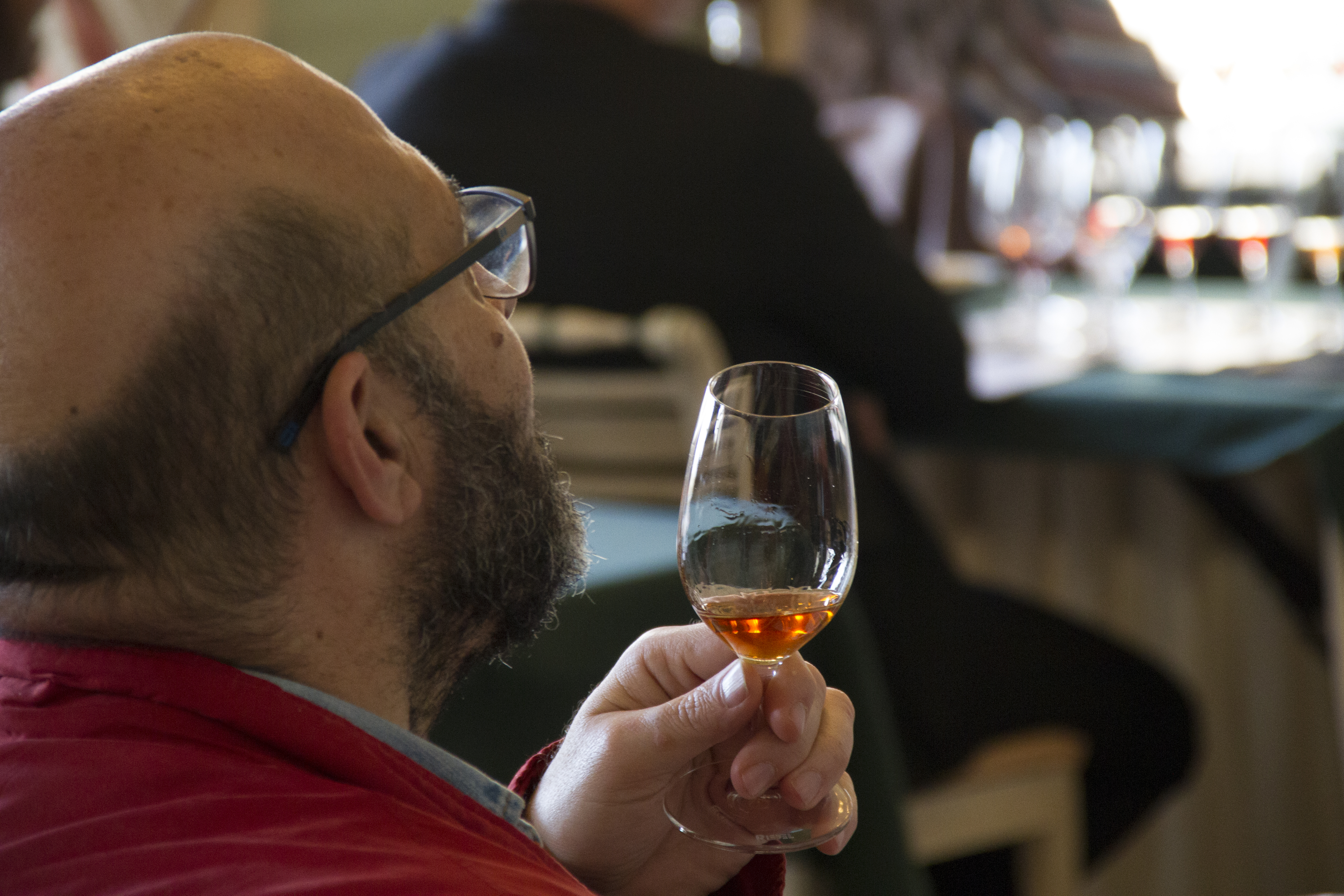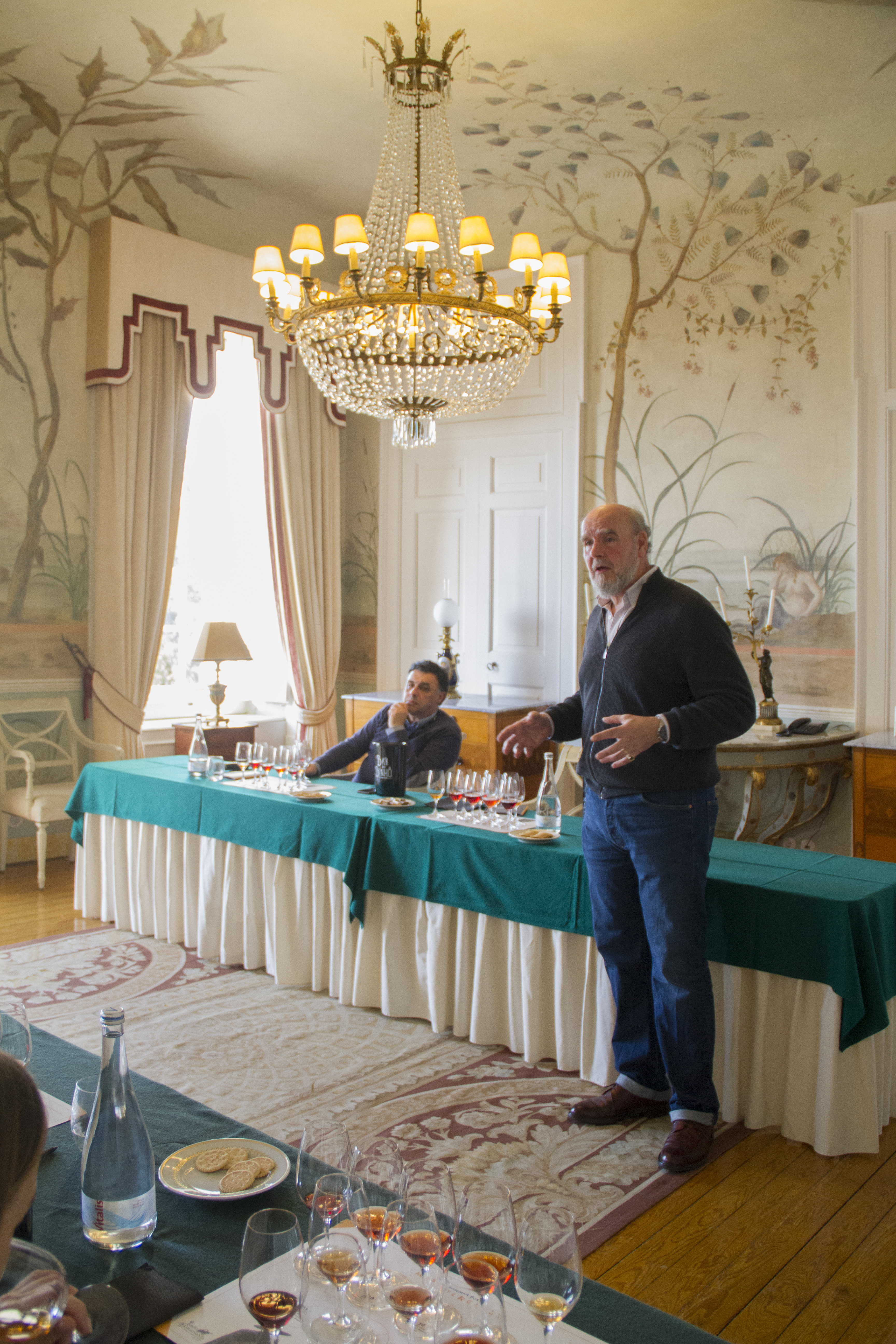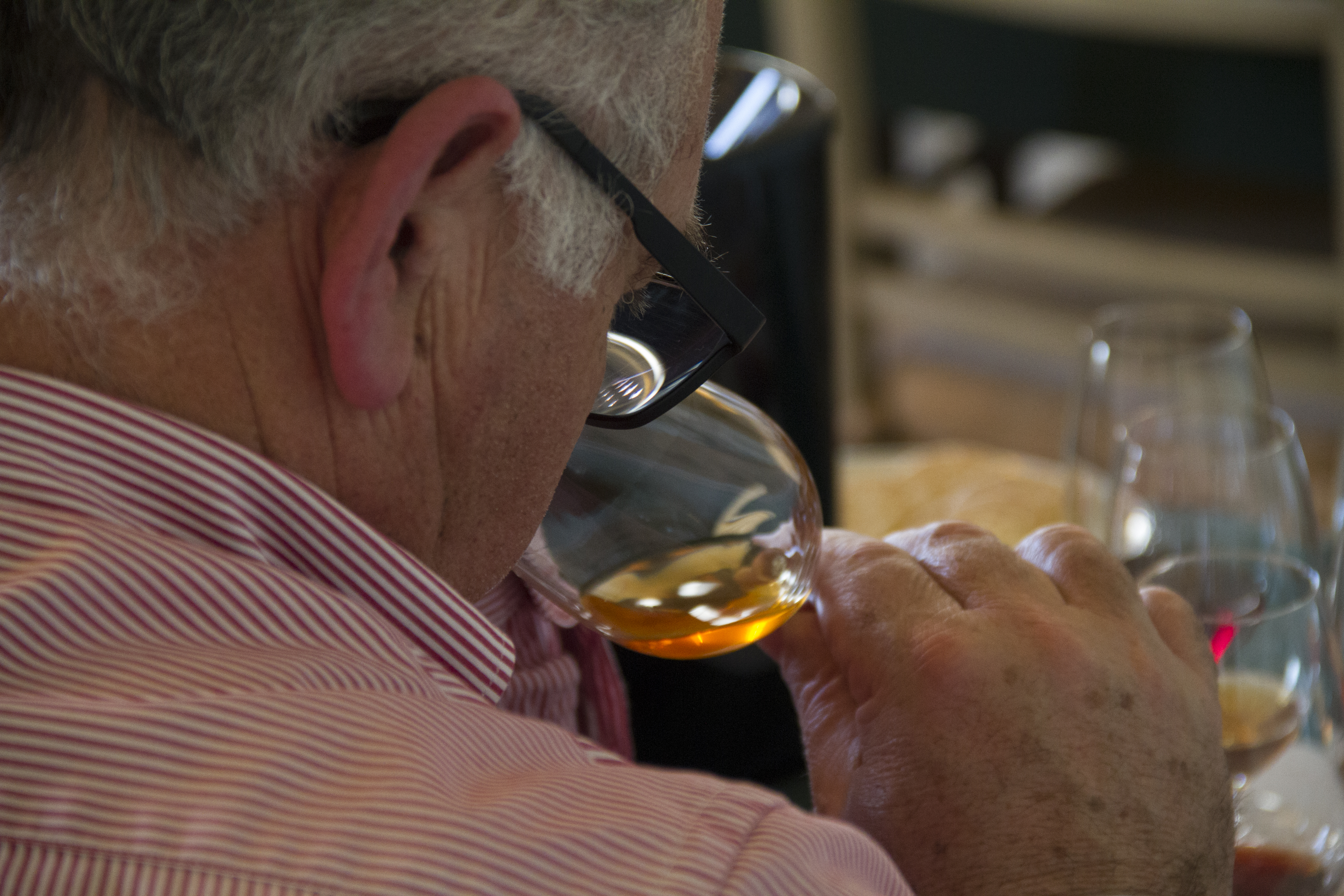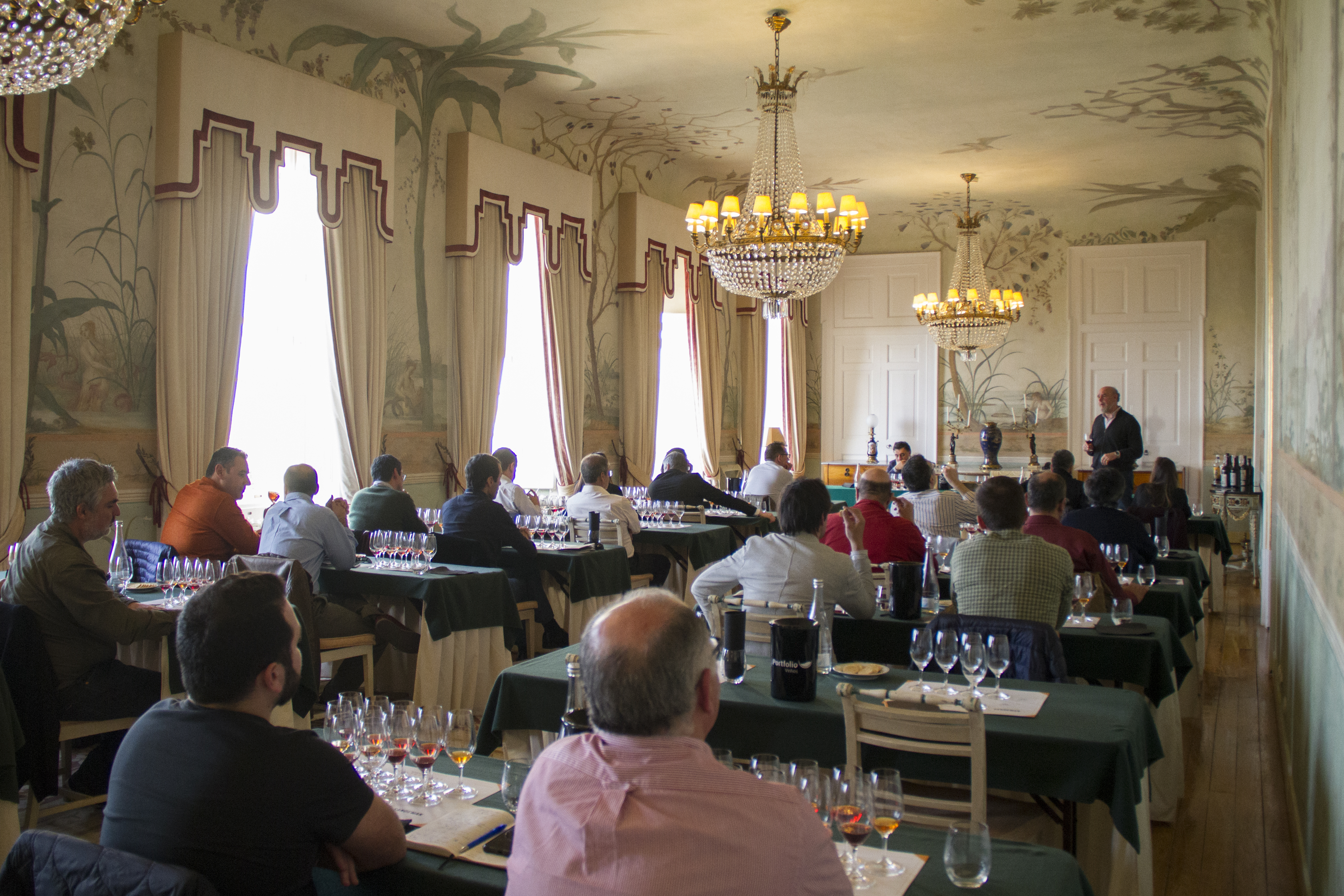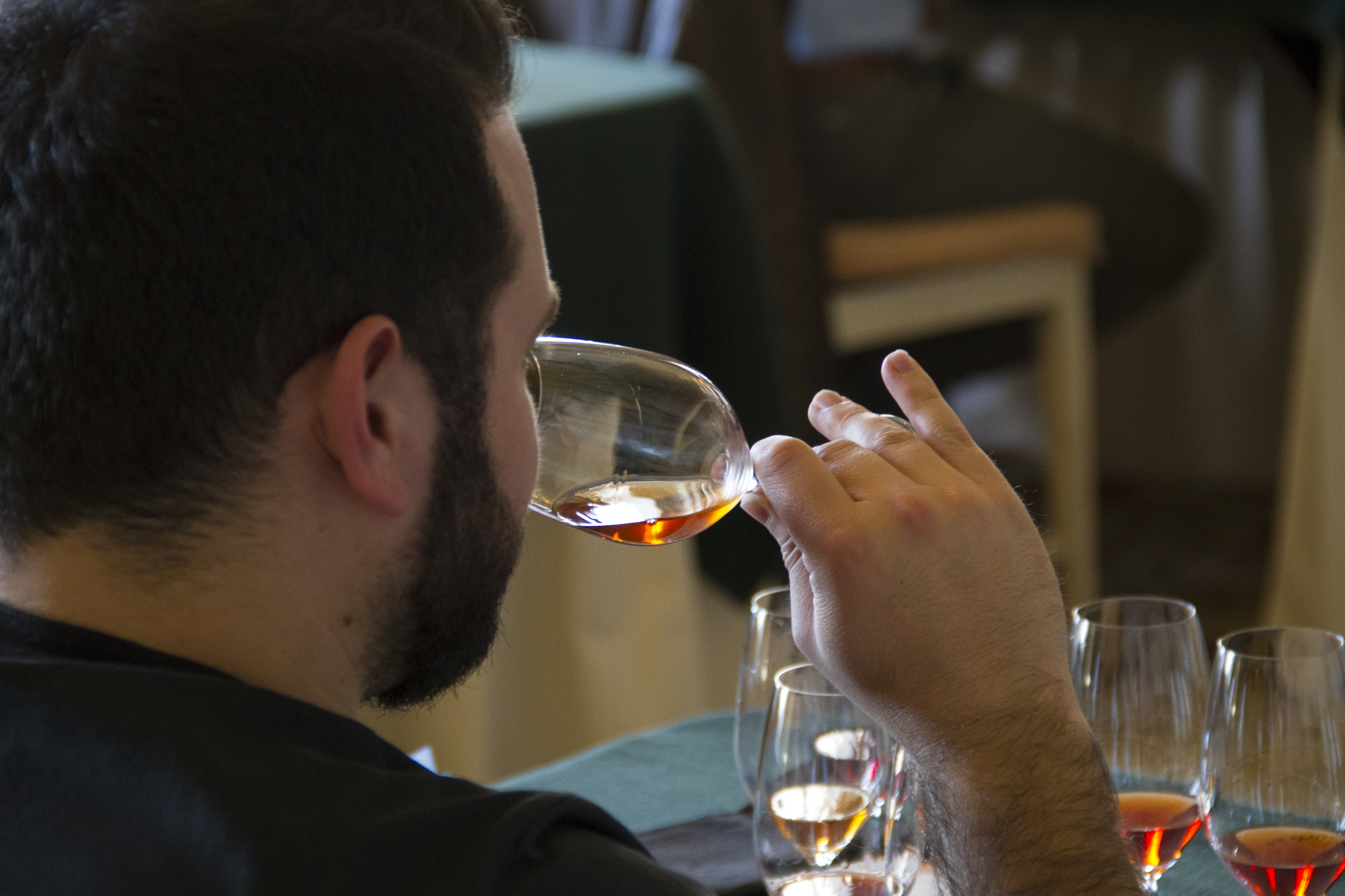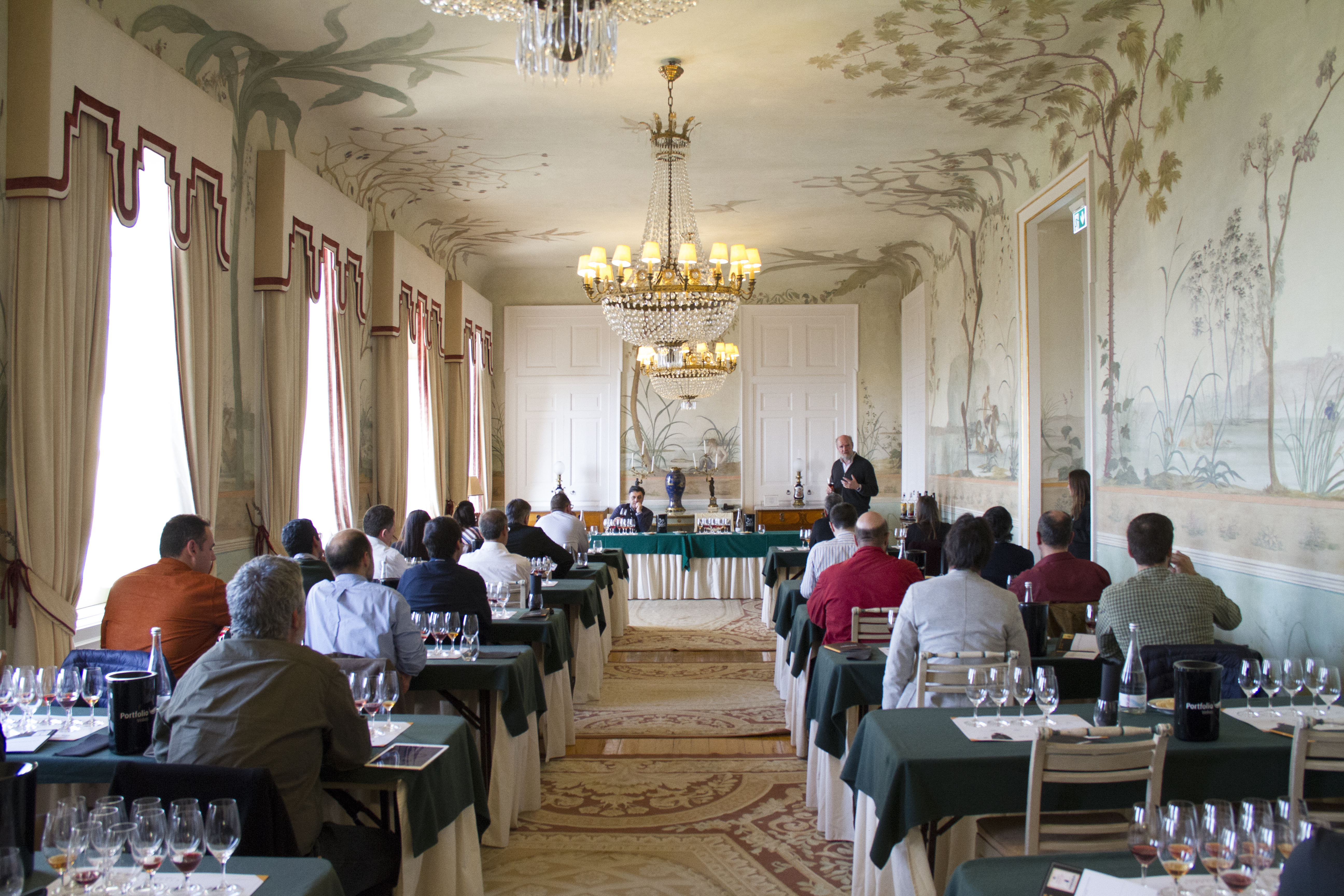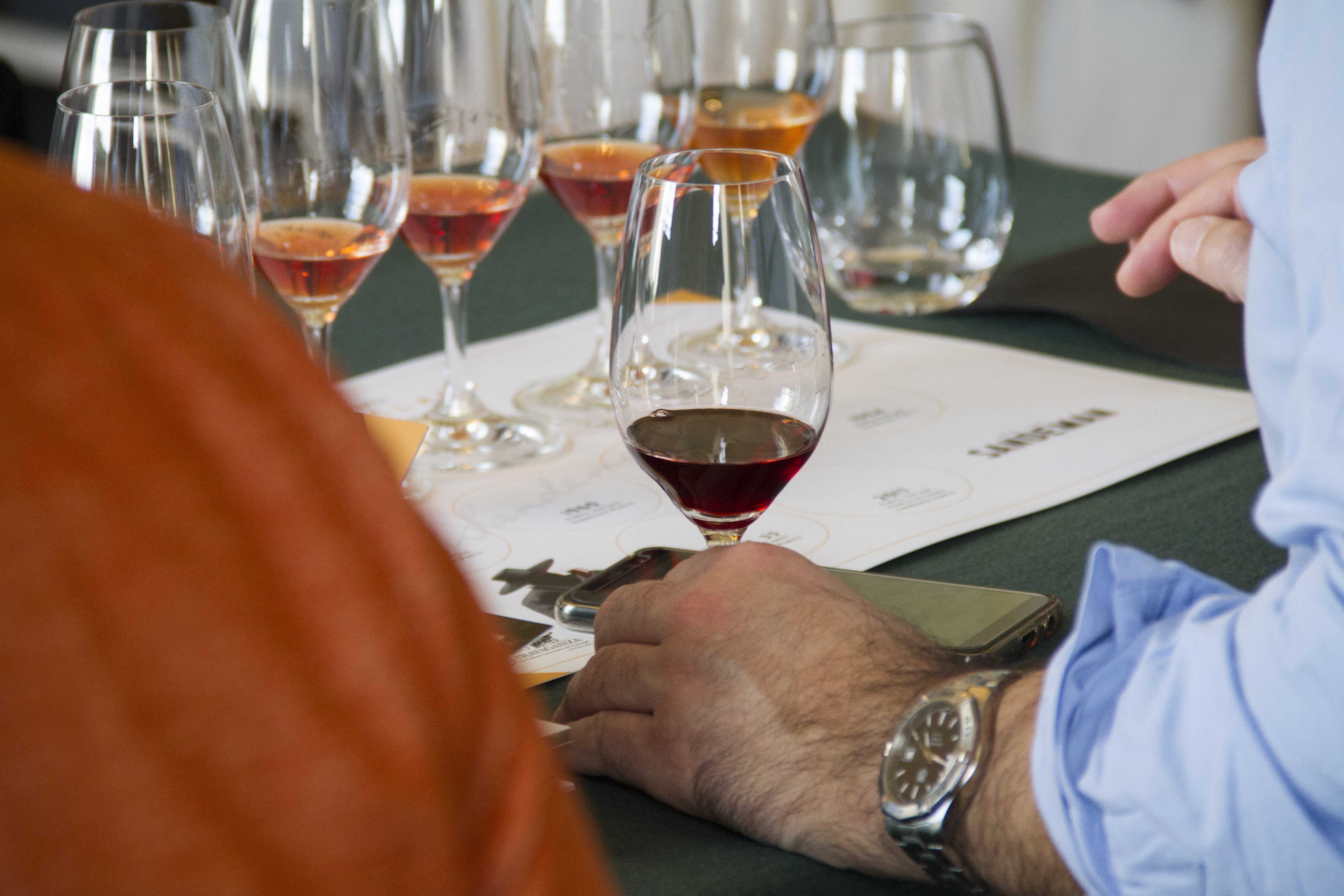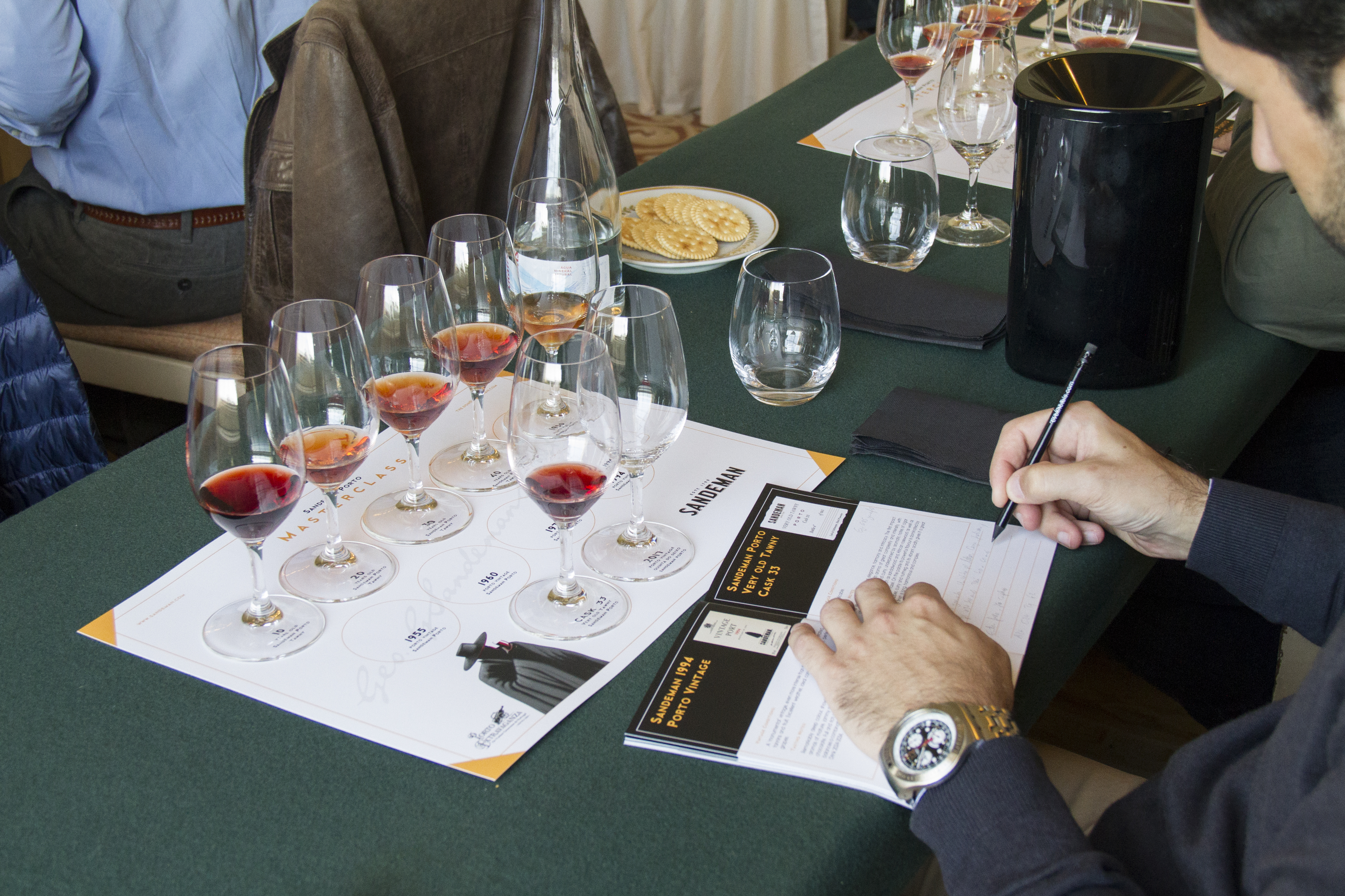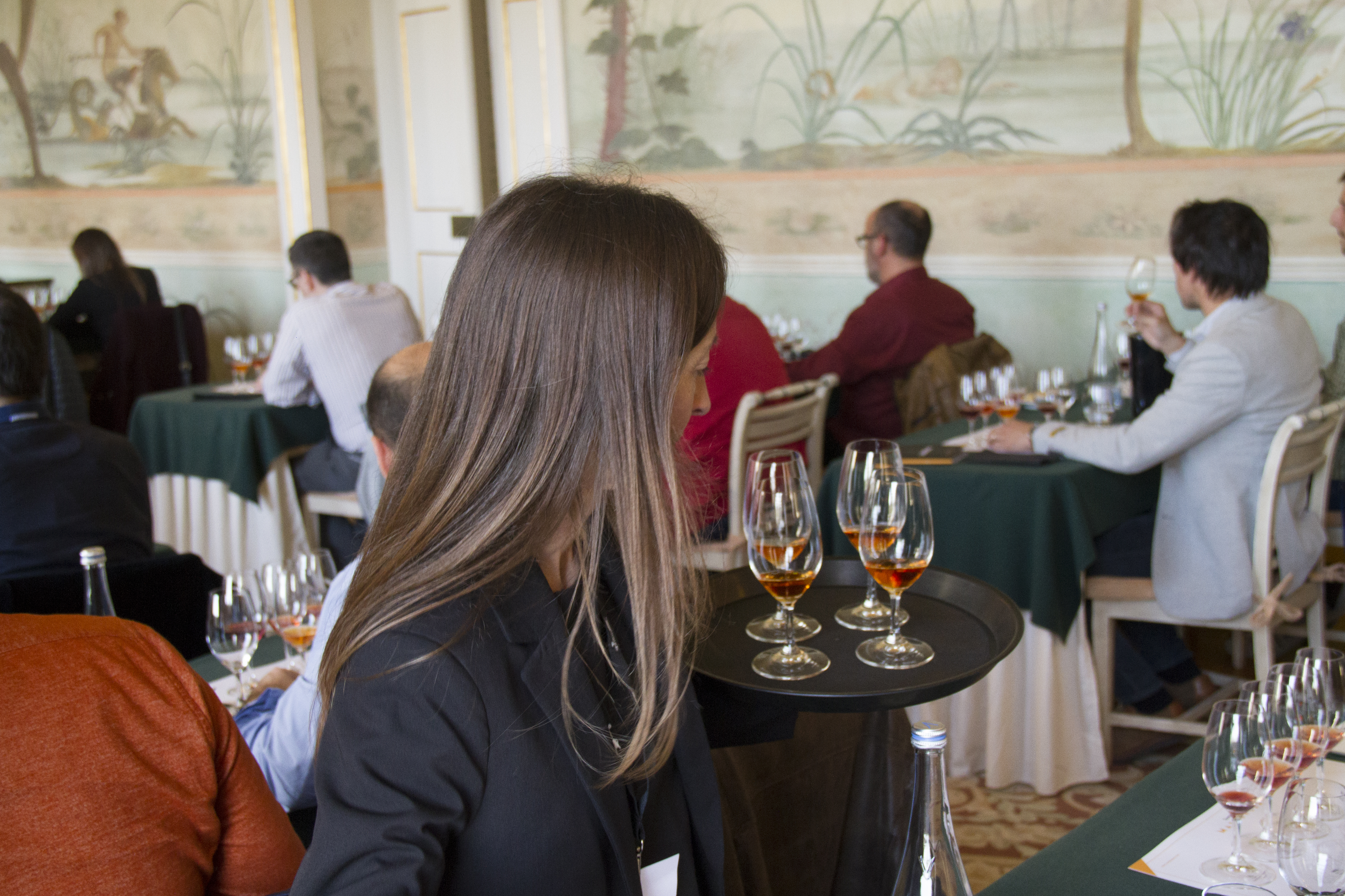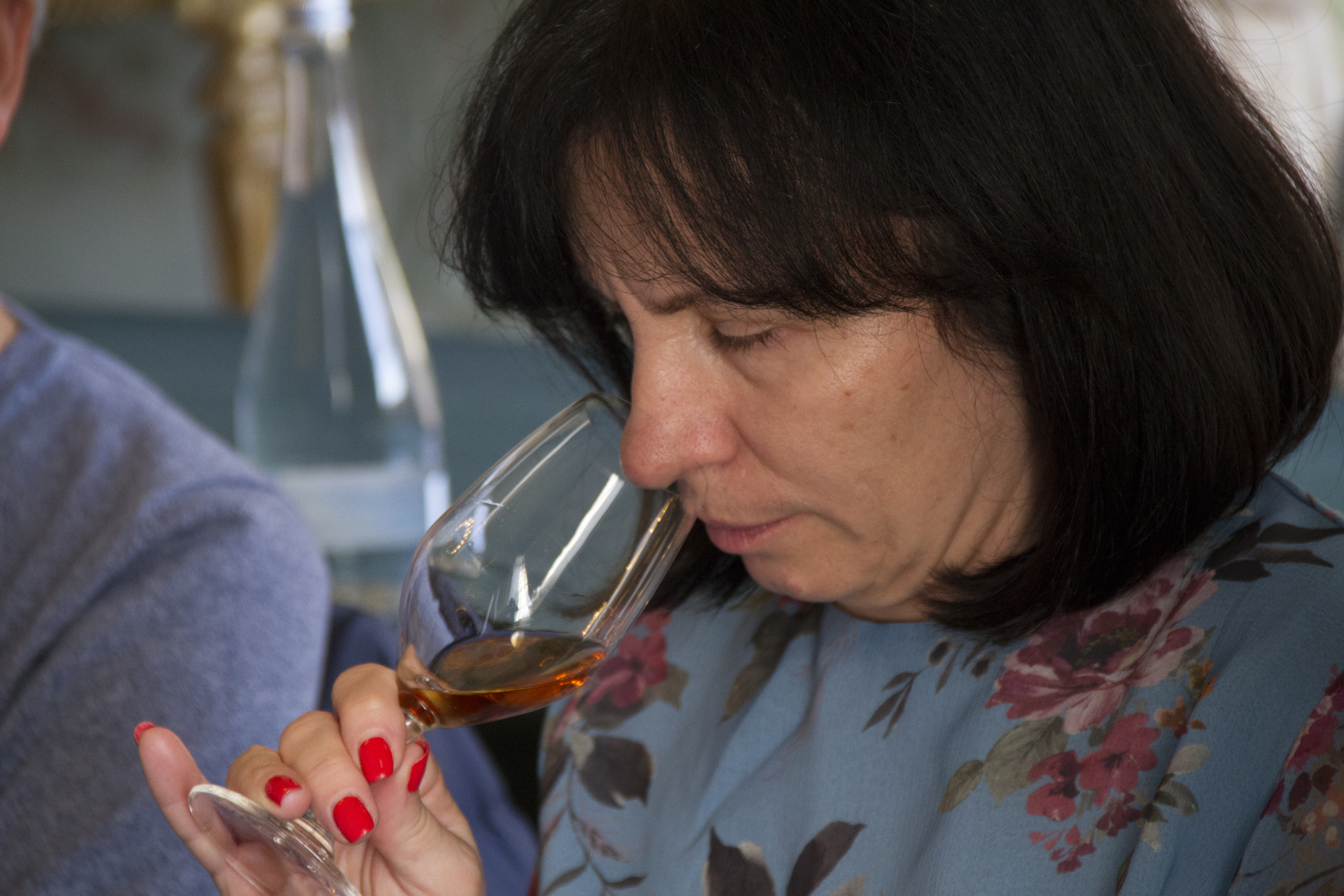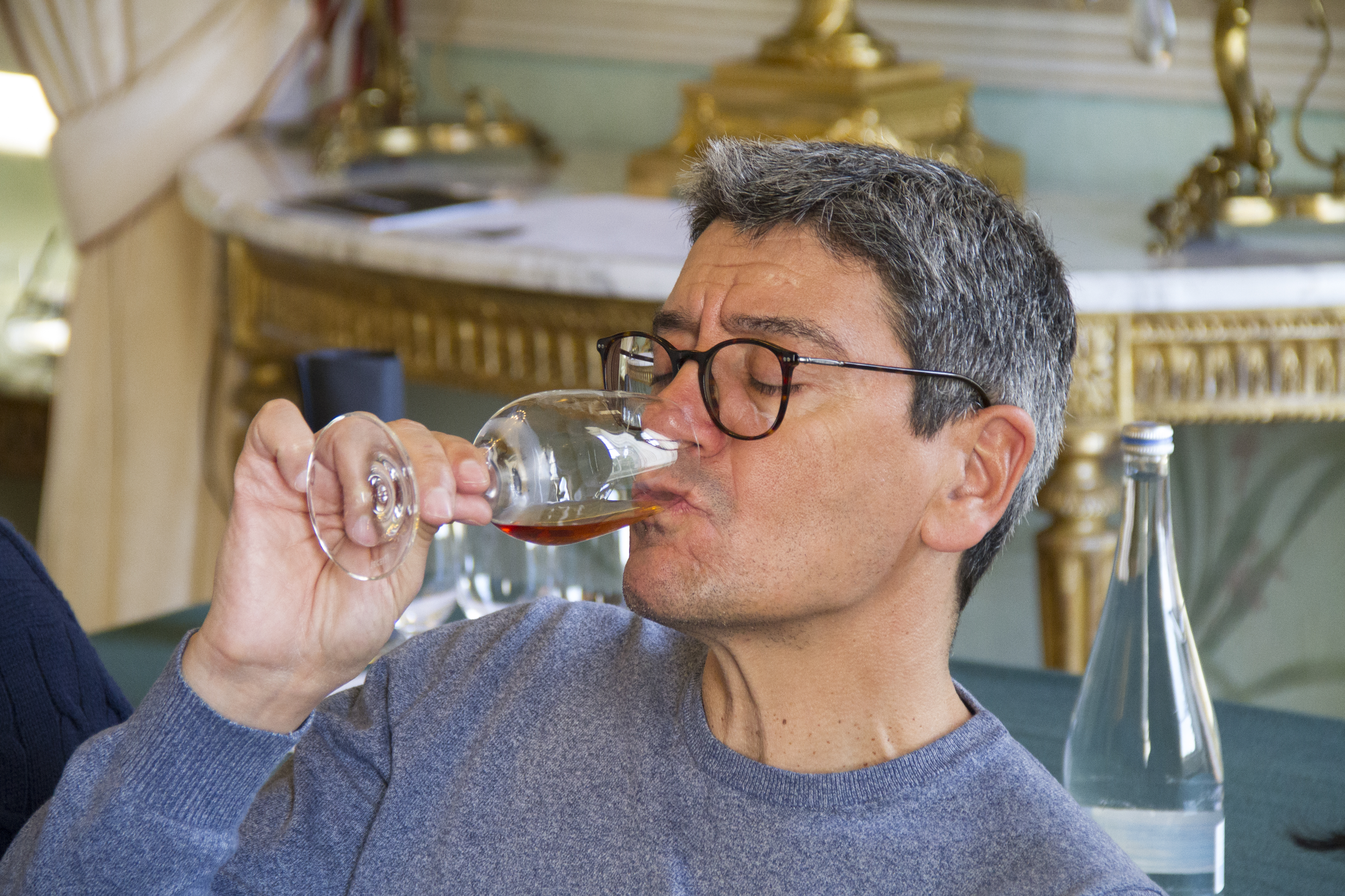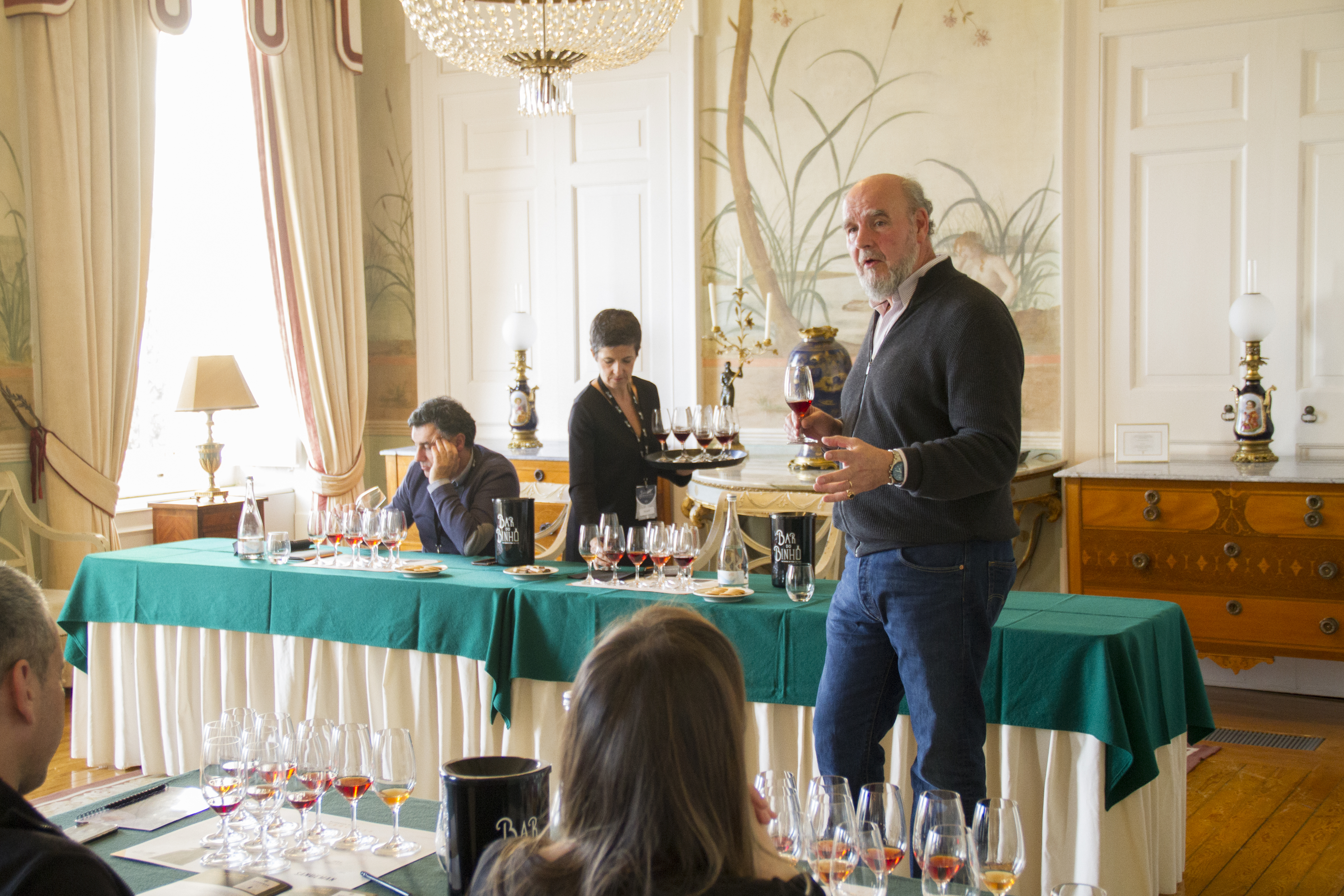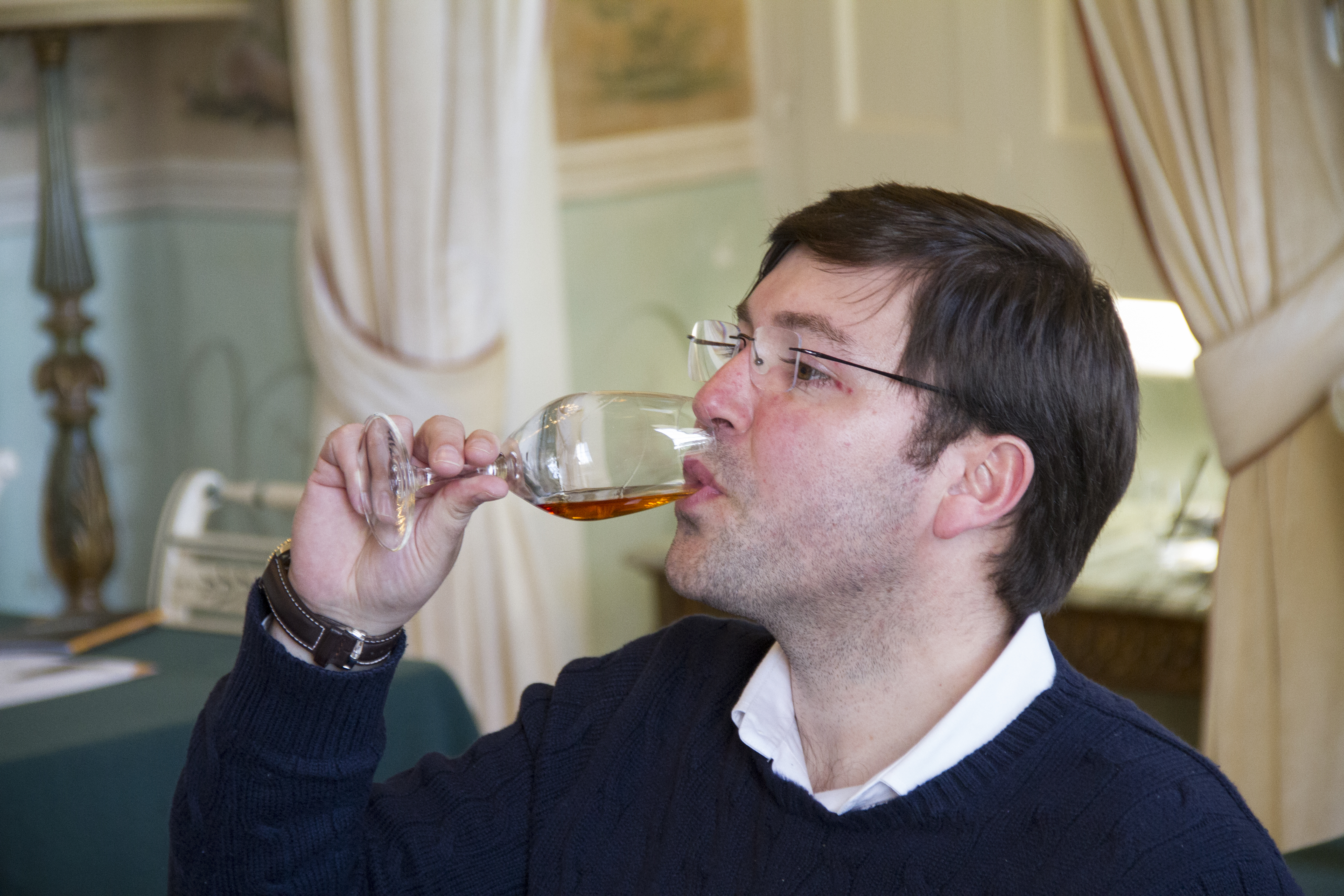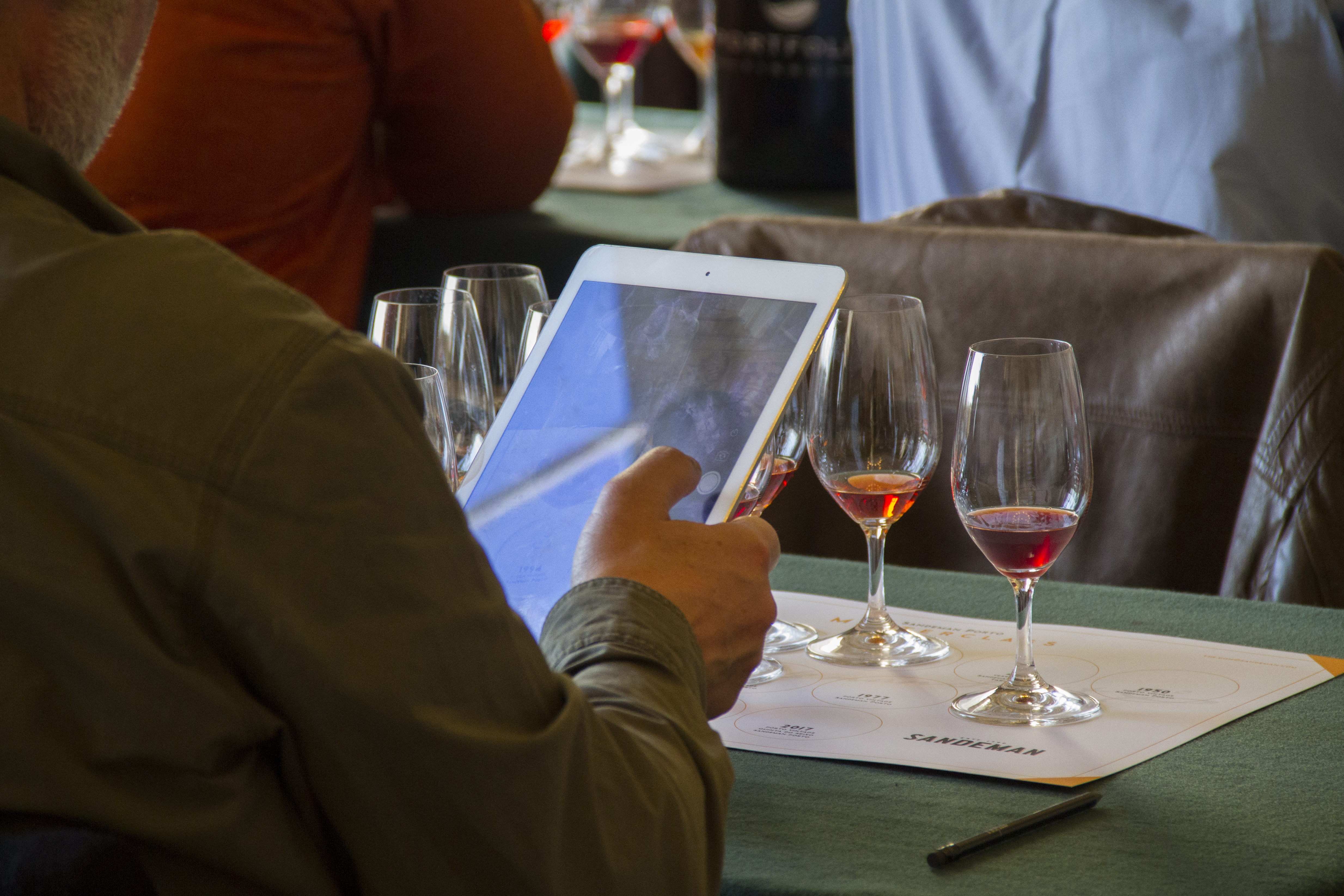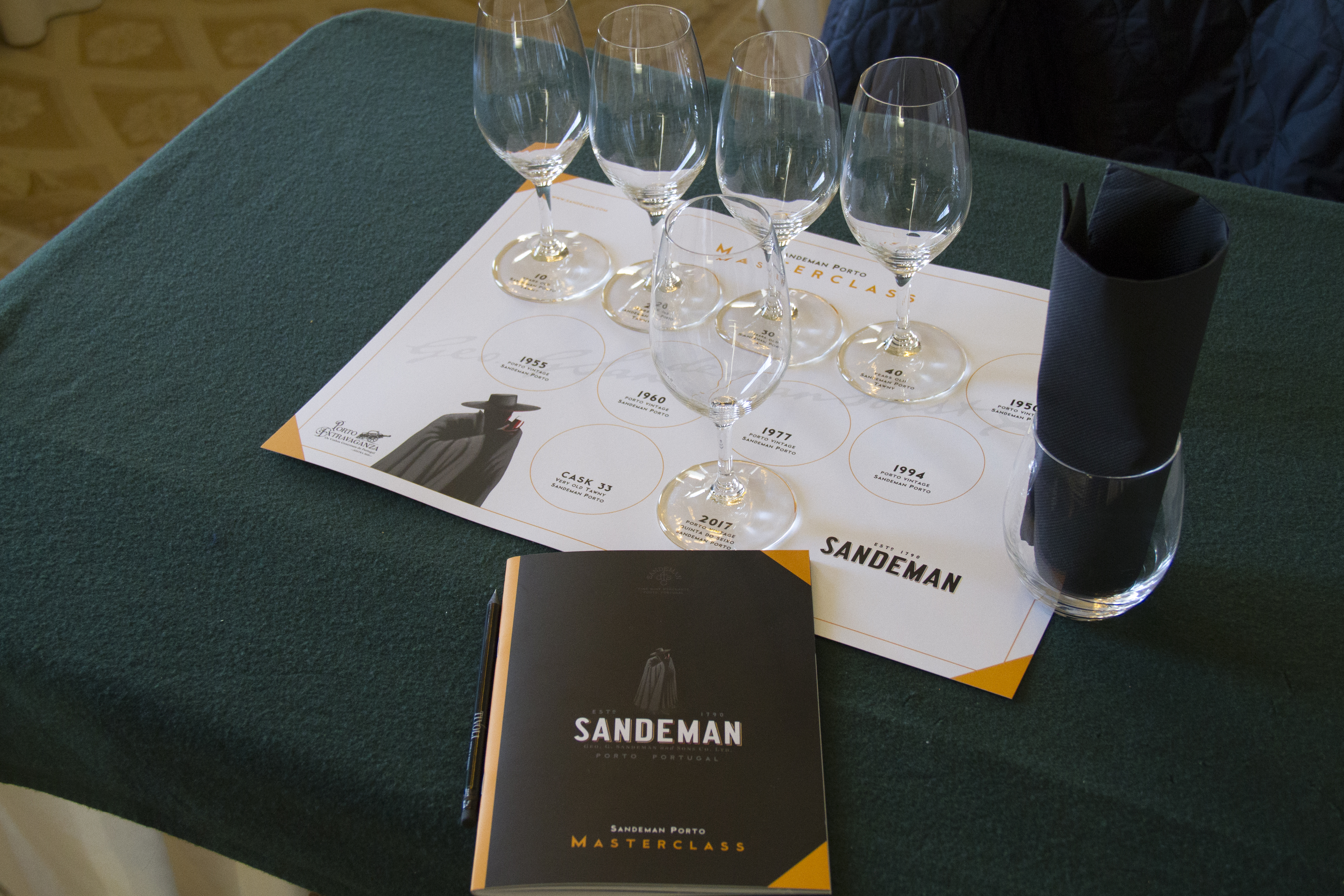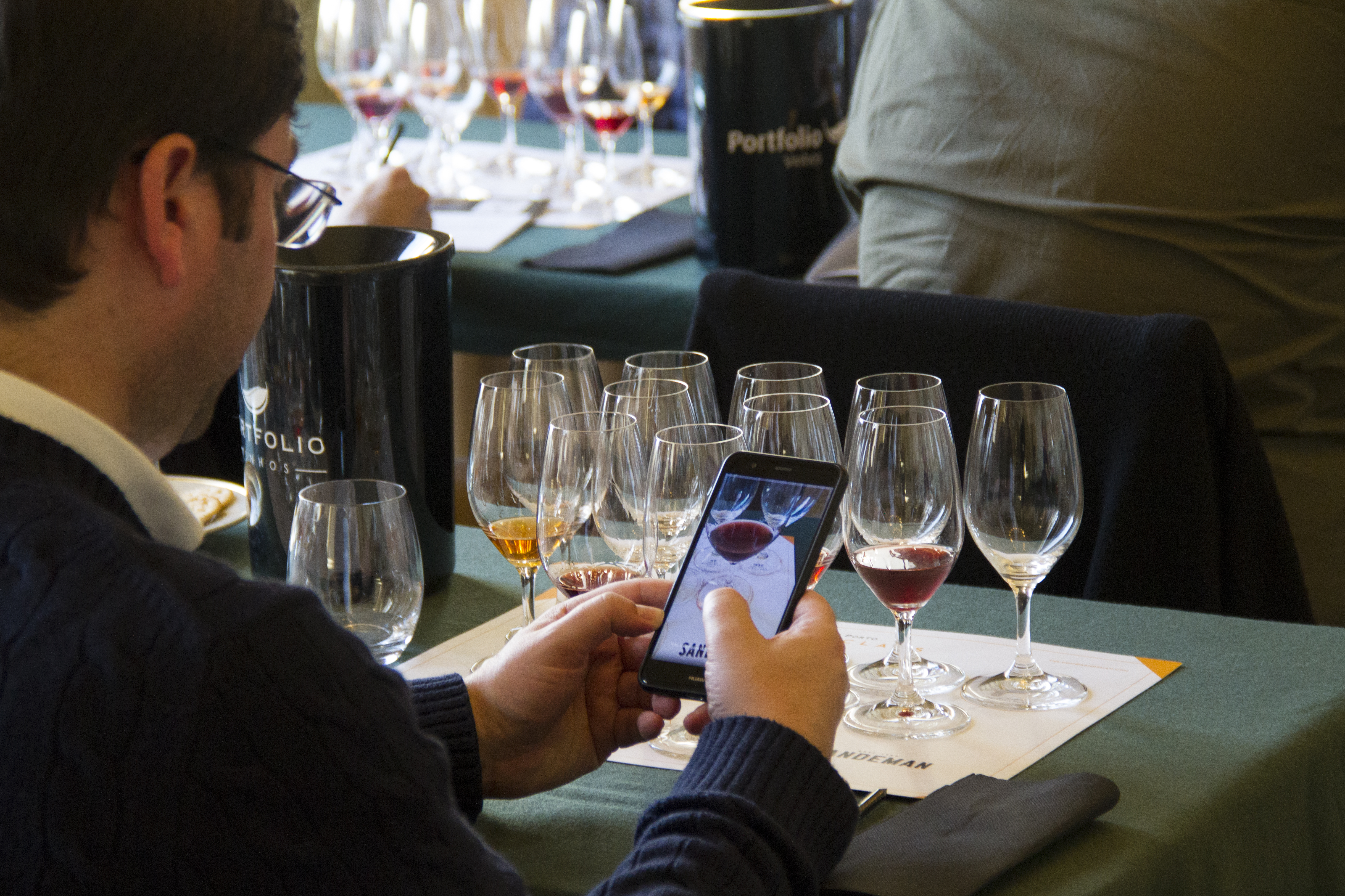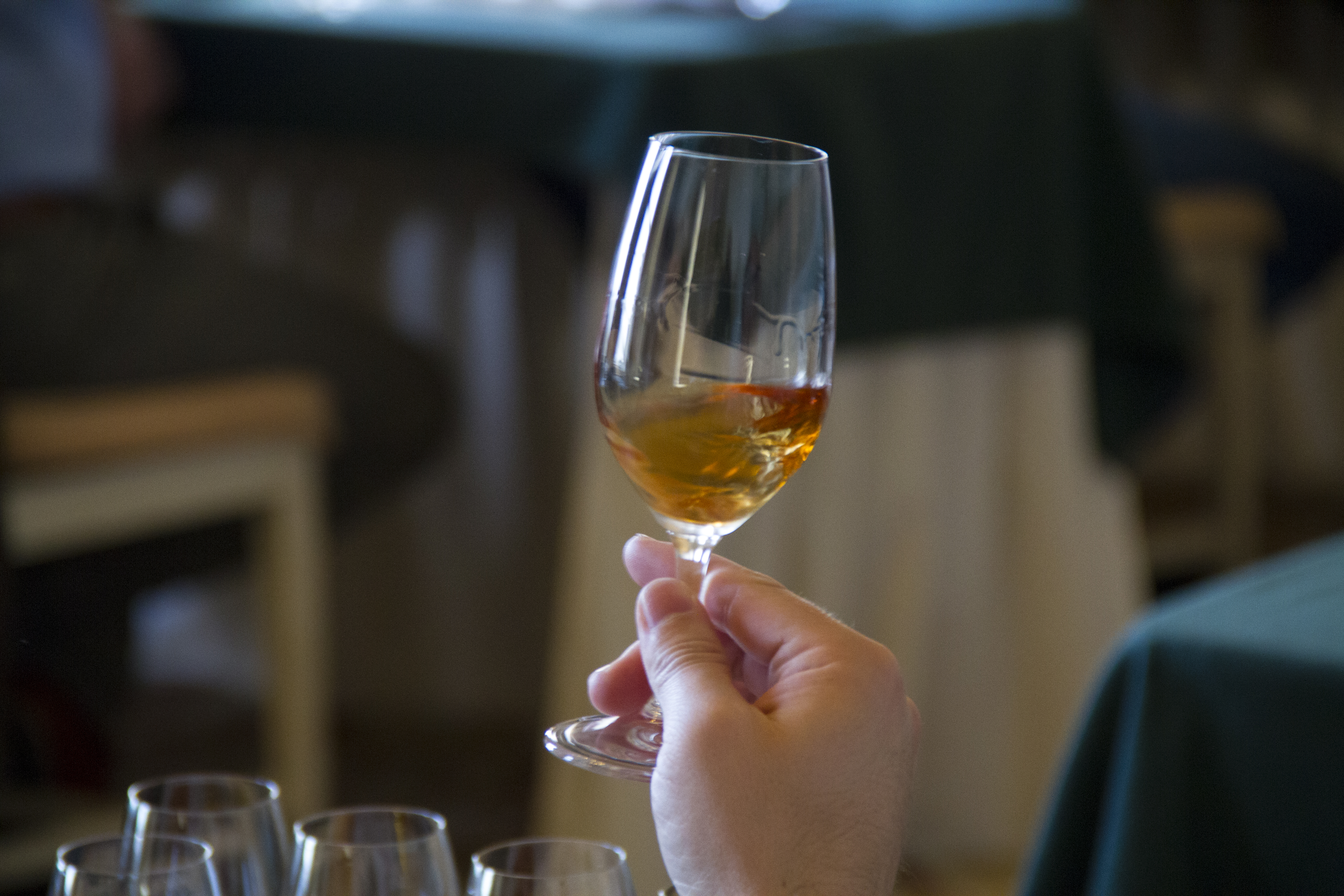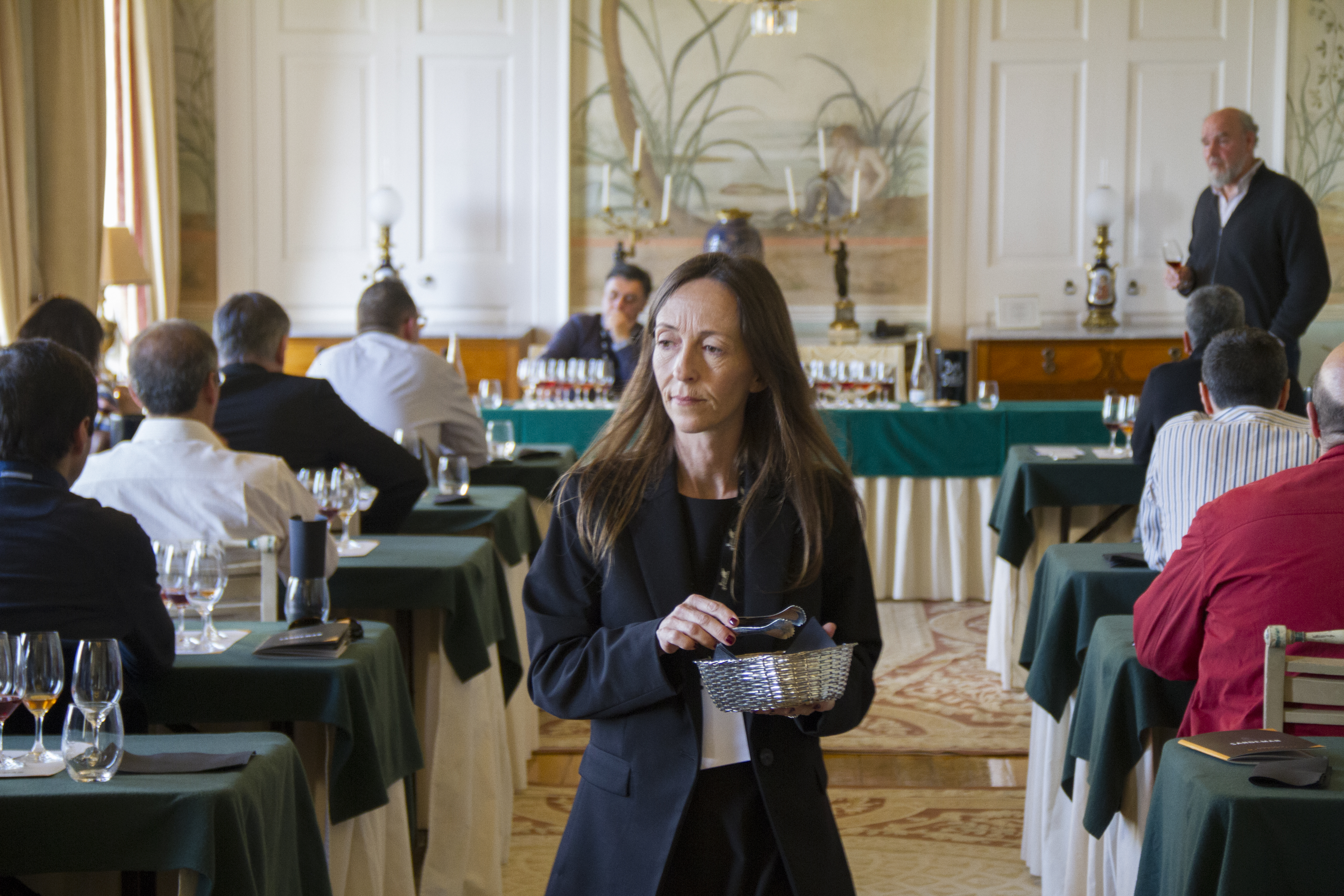 WE HAD THE PLEASURE RO RECEIVE AT PORTO EXTRAVAGANZA, 2020, MR. GEORGE SANDEMAN, CHANCELER OF CONFRARIA VINHO DO PORTO – A JURASSIC MEMBER OF THE PORT TRADE.
IT WAS VERY PLEASANT TO HEAR AMAZING STORIES, COMMENTS. REAL KNOWLEDGE AND TO ADMIRE THE COMPANY´S PORPOSES.
WE TRIED FANTASTIC PORTS AND FOR THE FIRST TIME WE HAD THE CHANCE TO TRY OLD VINTAGES & OLD TAWNYS.
WE TRIED FOUR PORTS TAWNY WITH MENTION OF AGE (10,20,30,40 YEARS OLD). VIBRANT WINES WITH GREAT BALANCE, RIPE FRUIT, AGED INTENSITY, CONCENTRATED FRUIT AND FLAVOURS, GREAT COMPLEXITY…CREATING THIS UNIQUE AND OUTSTANDING AGED TAWNY PORTS.
QUINTA DO SEIXO VINTAGE PORT, SINGLE DATED. ALMOST OPAQUE DEEP RUBY COLOUR…THE AROMA FULL OF INTENSITY AND COMPLEXITY (BLACK AND RED FRUIT, SPICES AND HINTS OF BALSAMIC). HAS OPULENT ANF FIRM TANINS, WELL BALANCED ACIDITY WITH VIGOROUS AND LAYRED FINISH. TOP.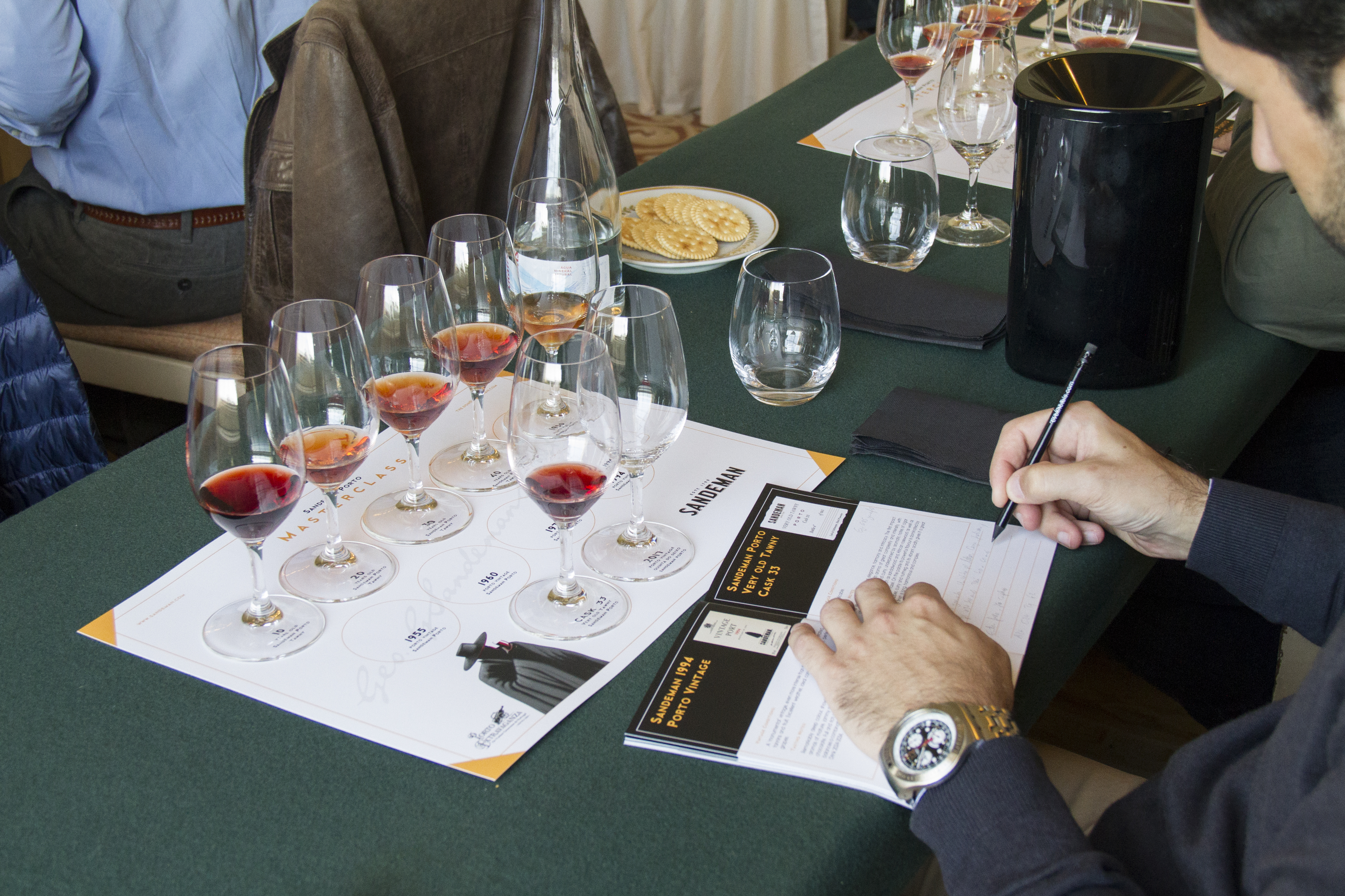 AN INCREDIBLE 1977 VINTAGE MAGNUM…STILL IN GREAT SHAPE! REDDISH WITH A LOT OF BALSAMIC AROMAS, TOFFEE, MINT, FIGS, MULBERRY…FIRM TANNINS ANF LOG FINISH, VERY ENJOYABLE AND YUMMIE!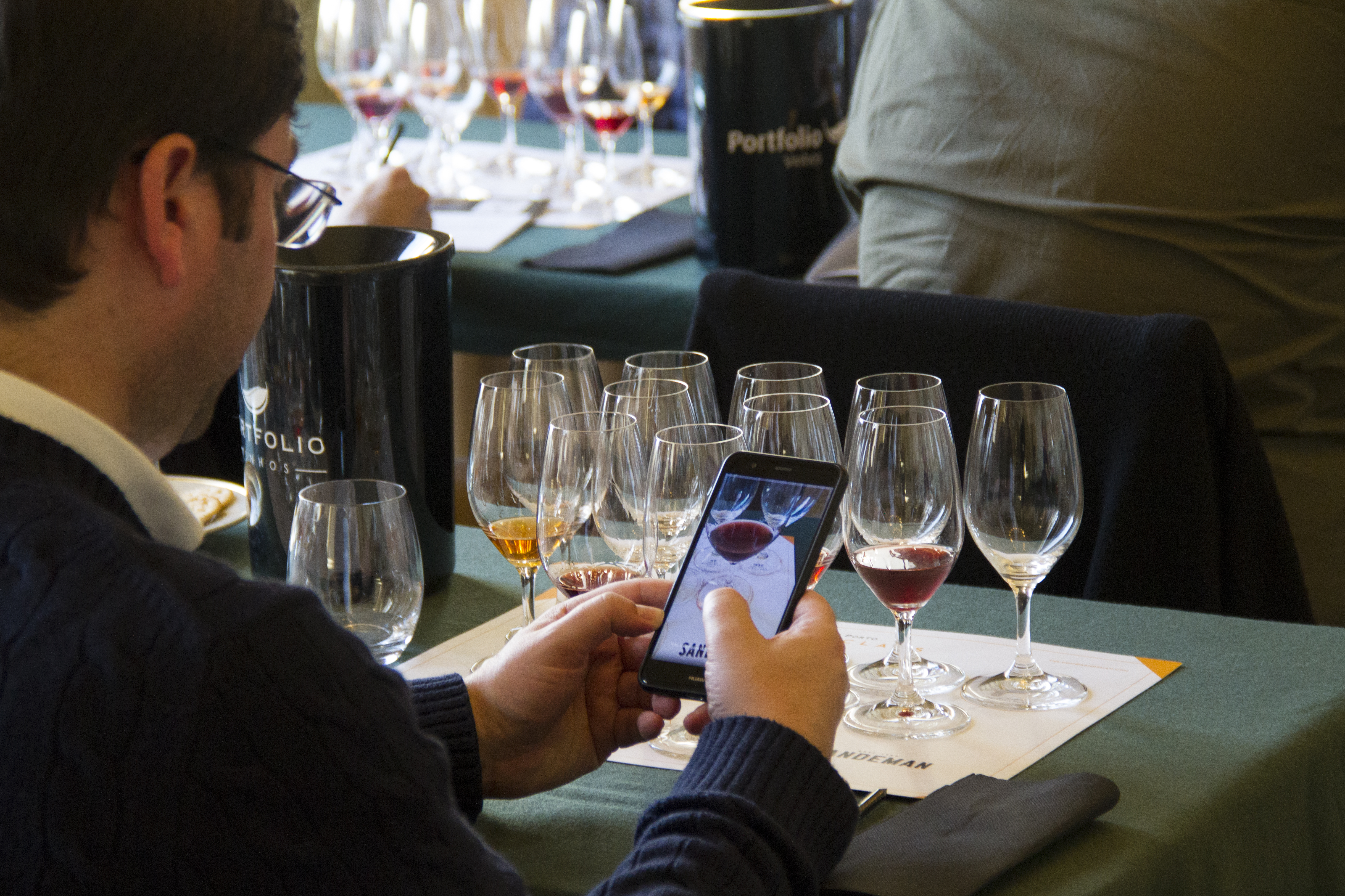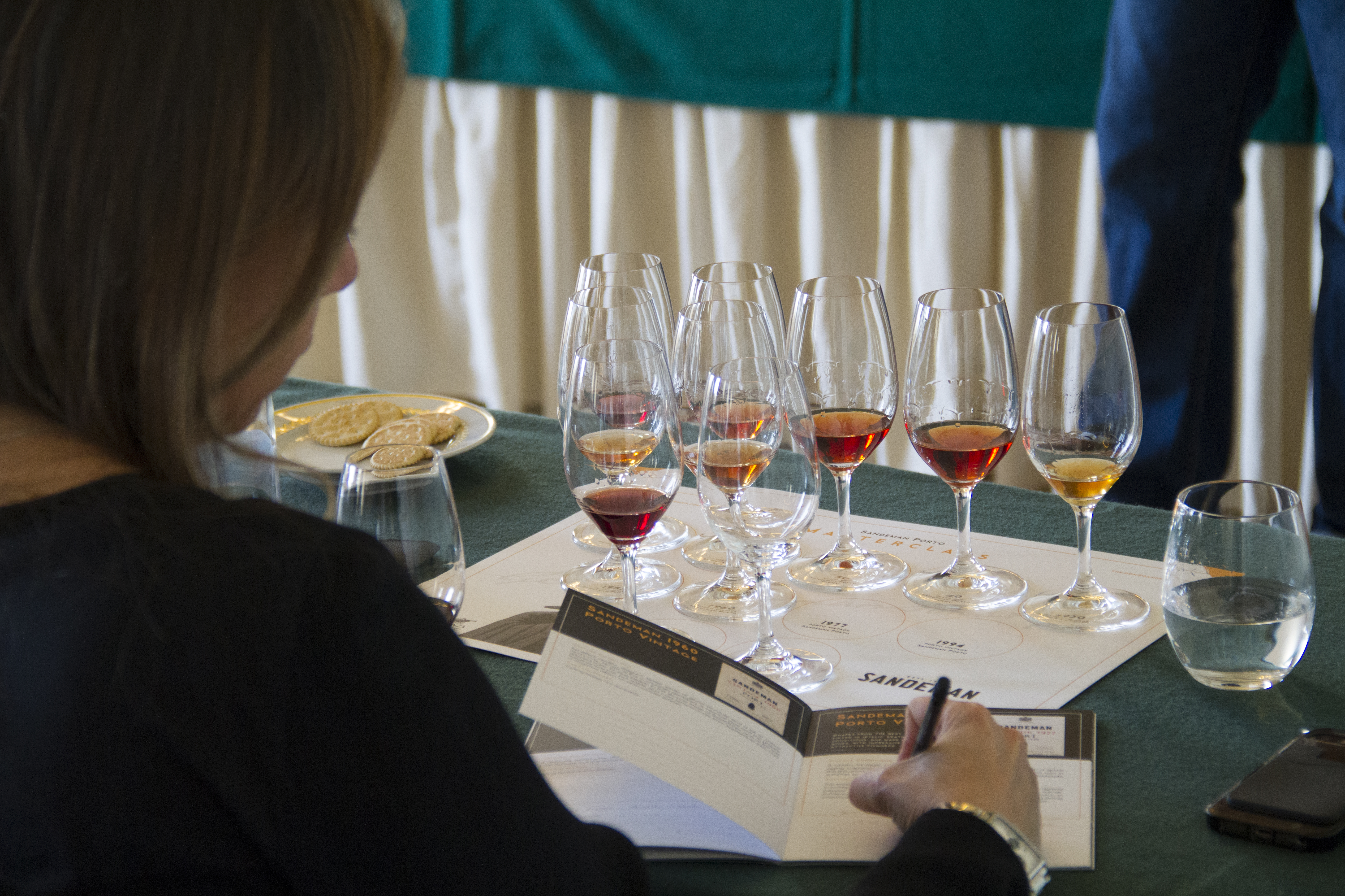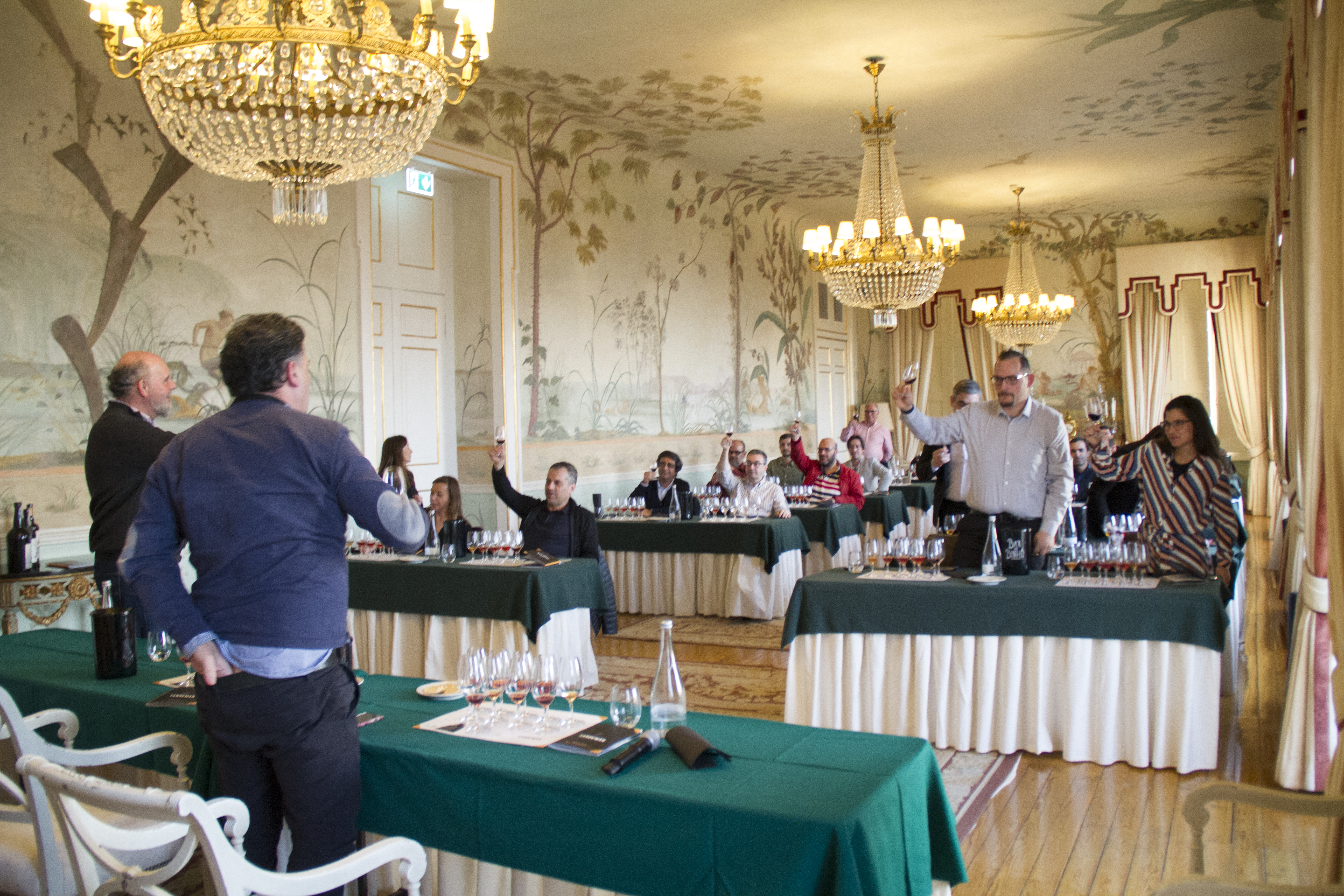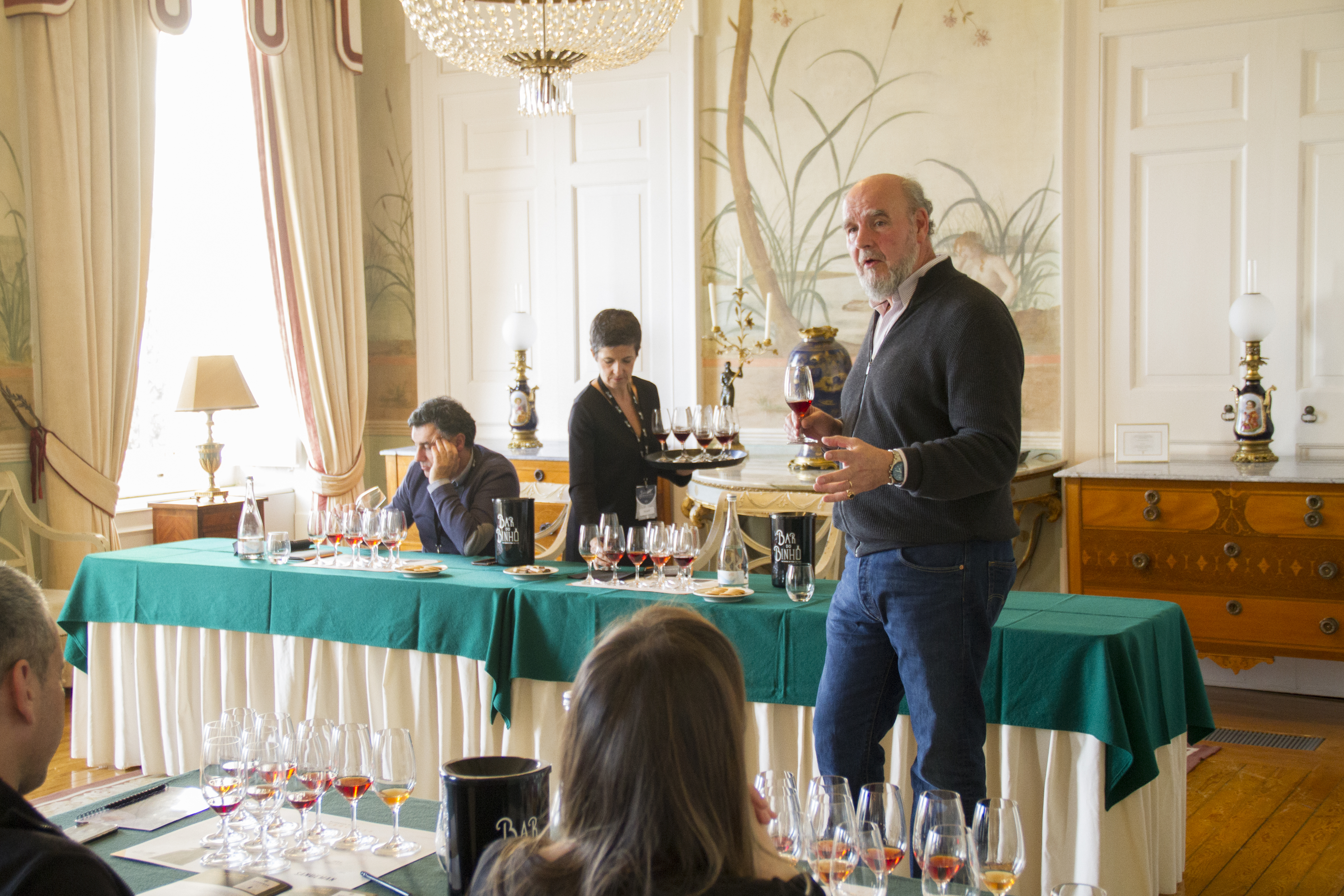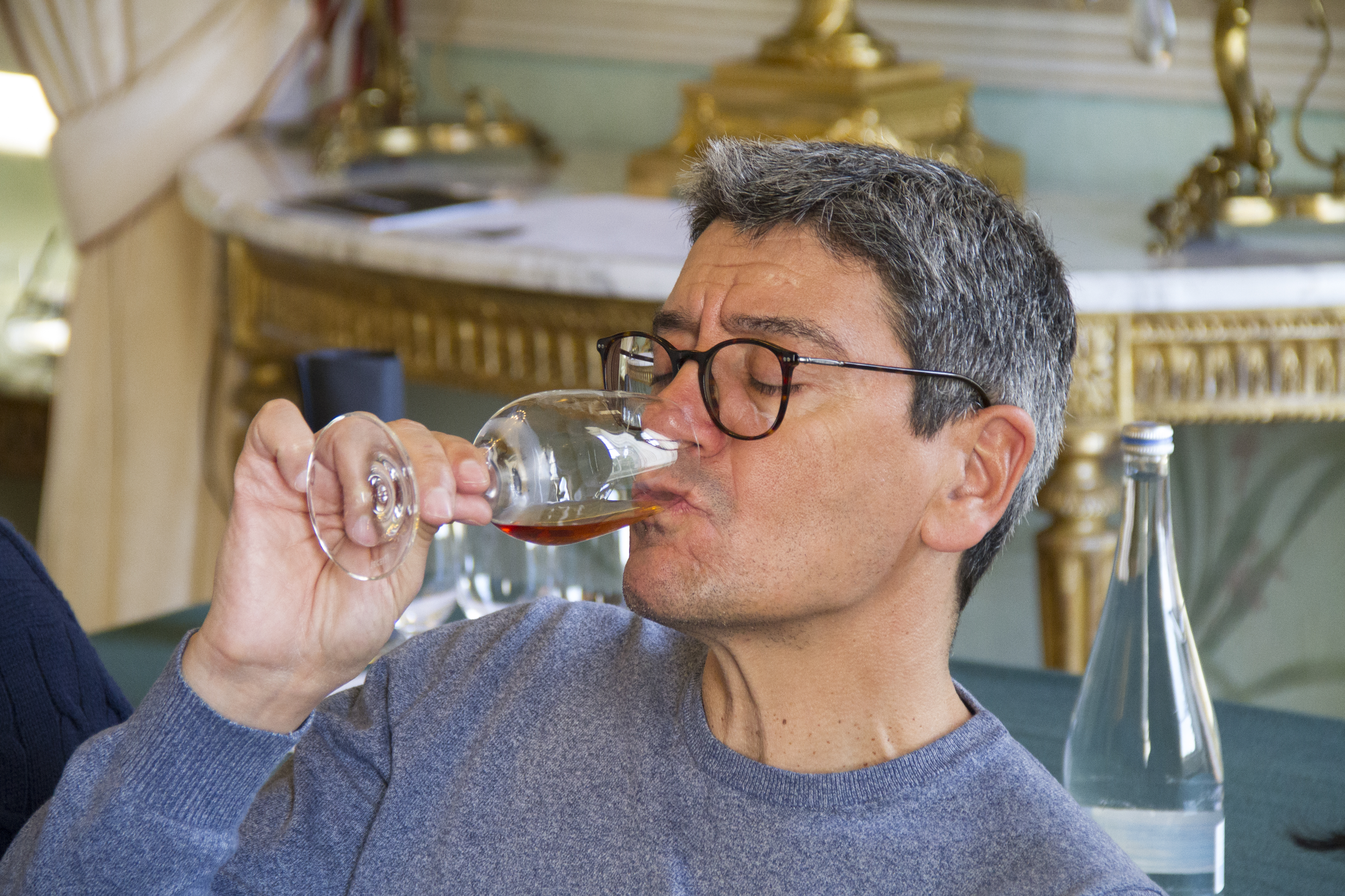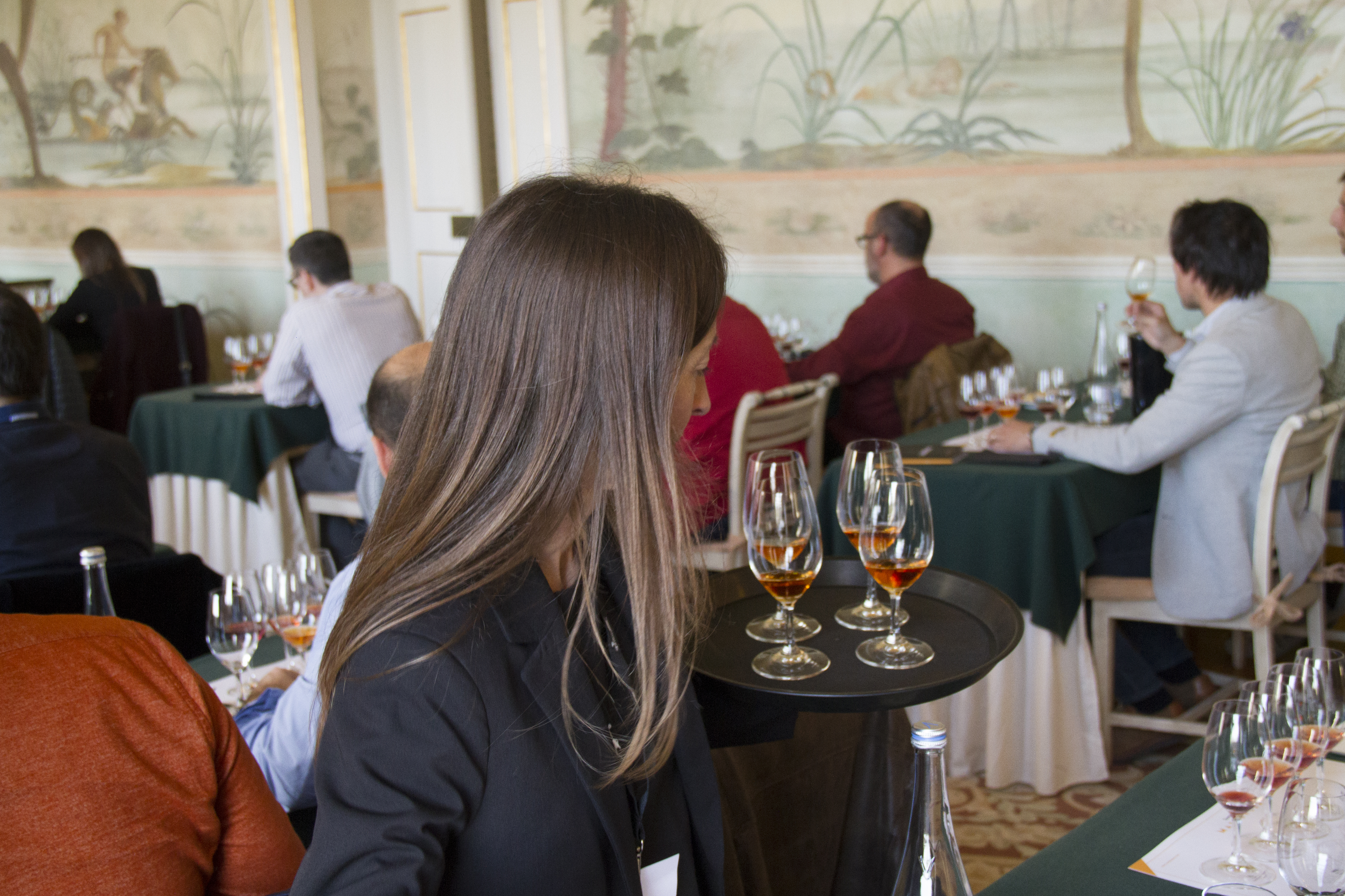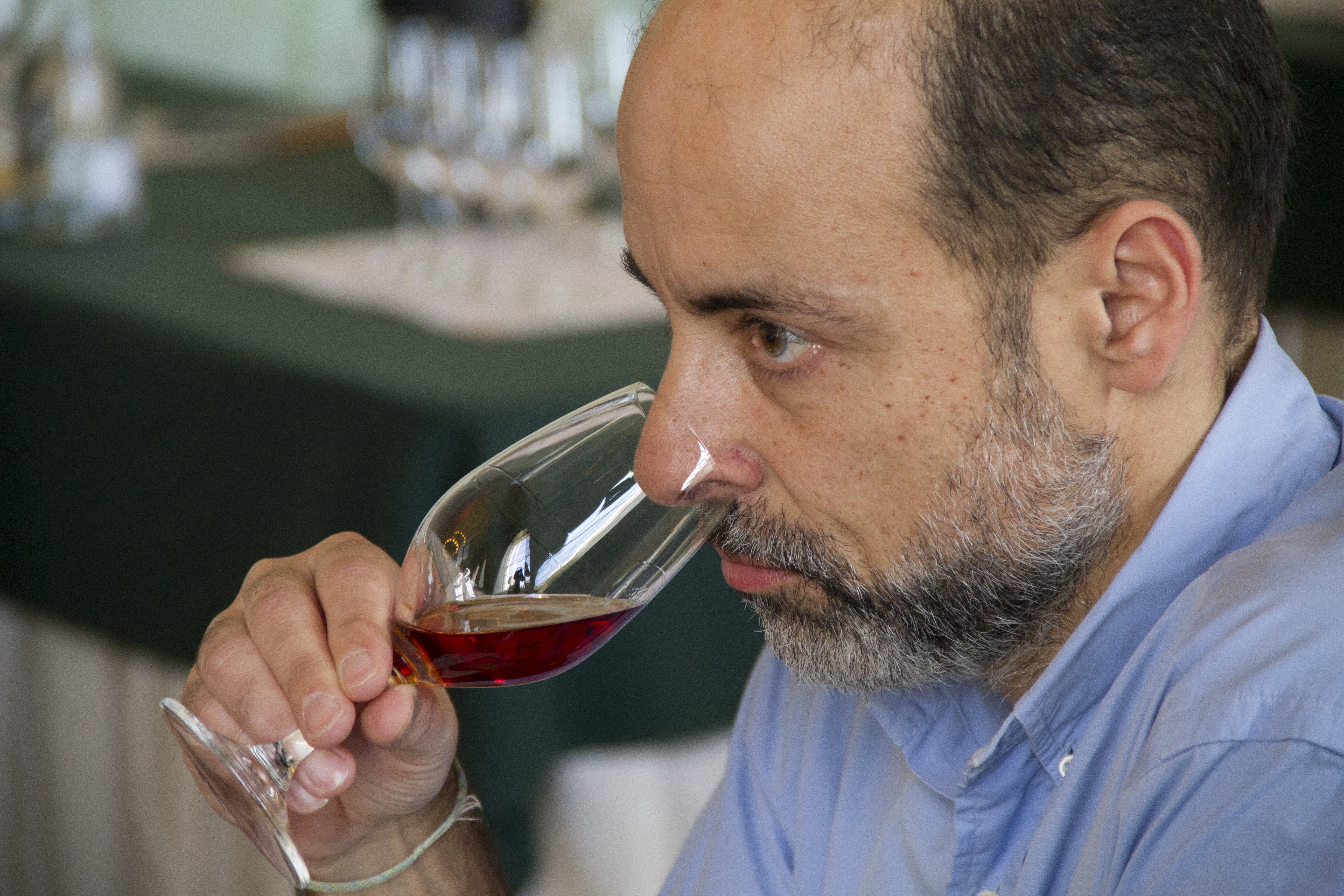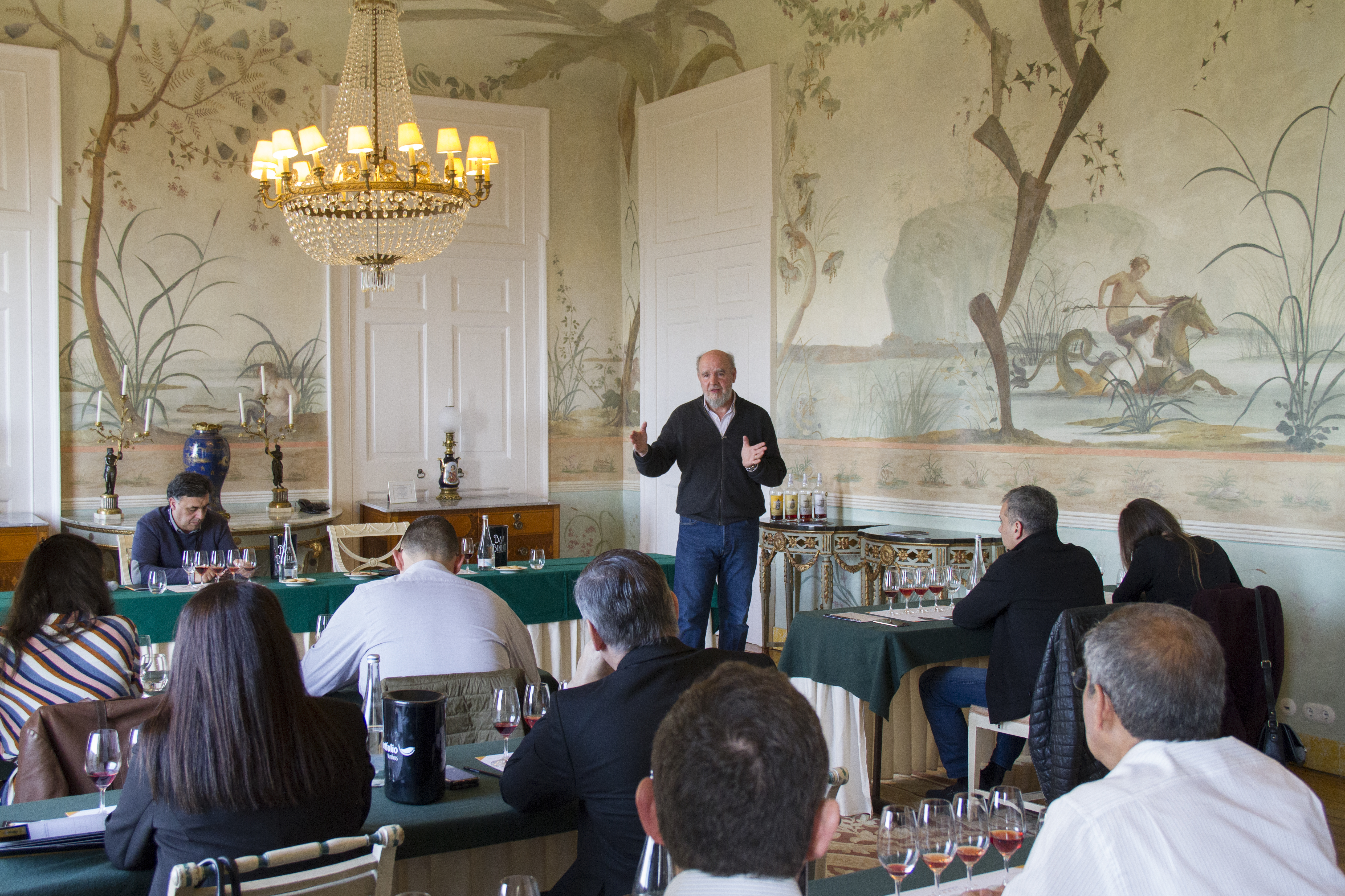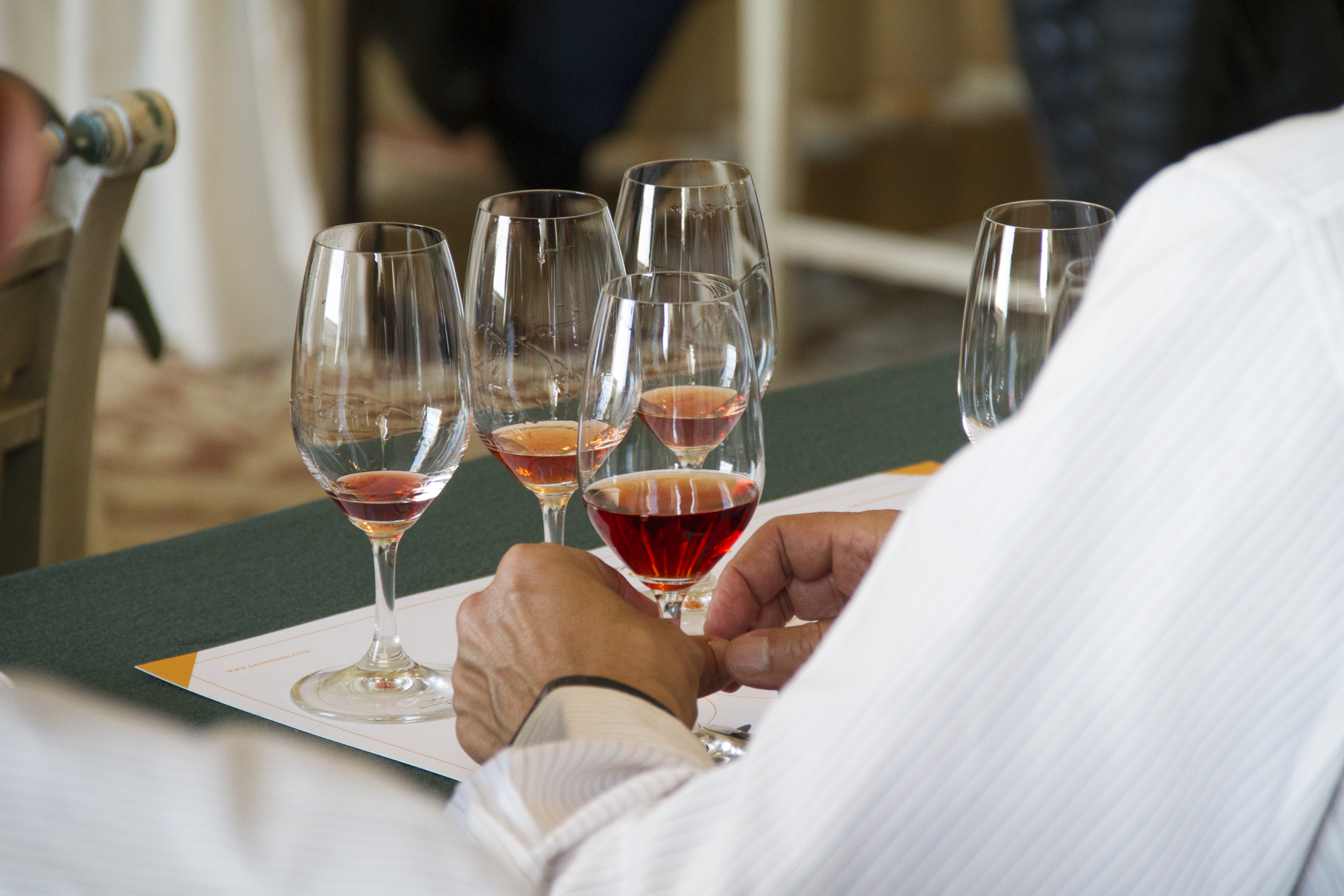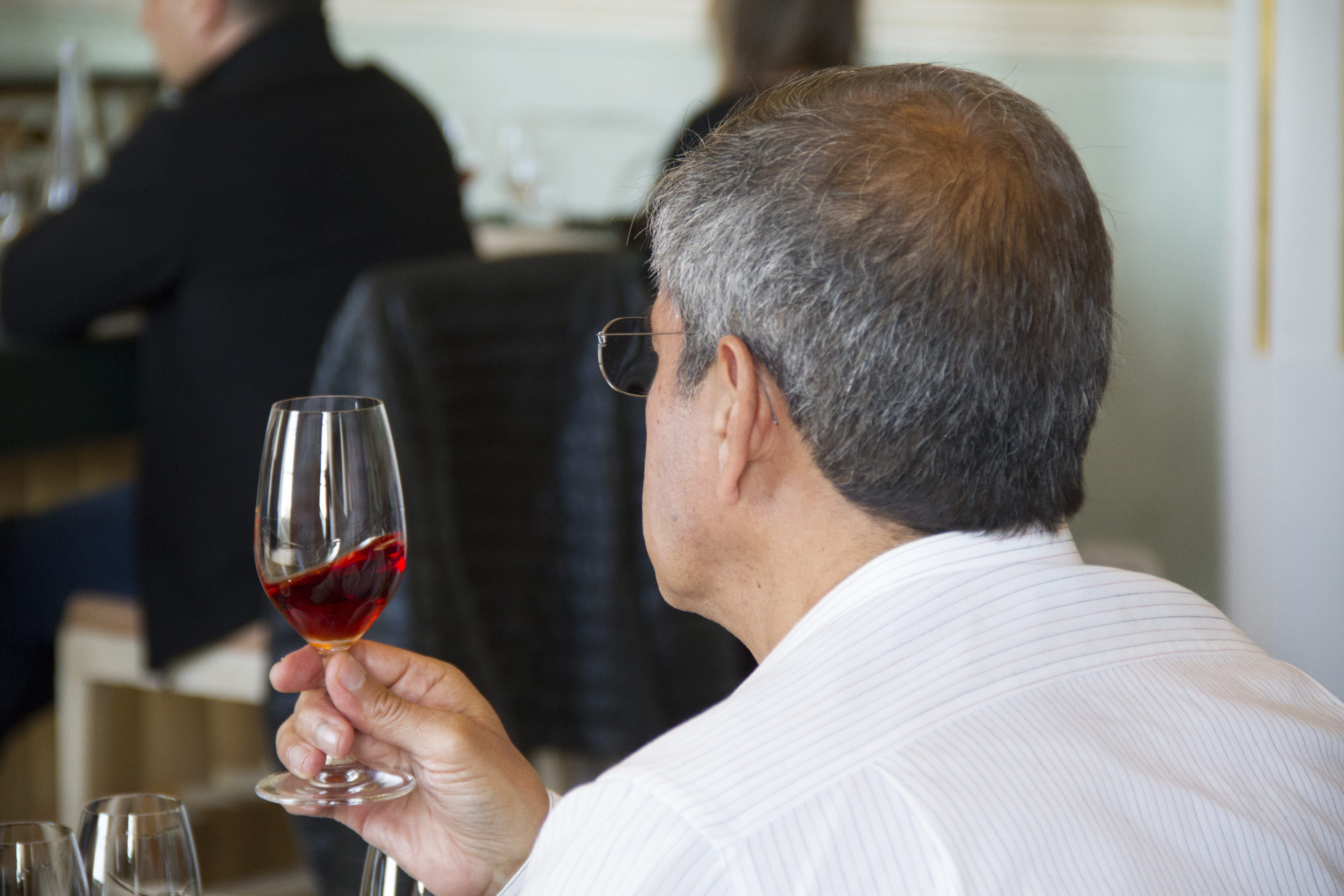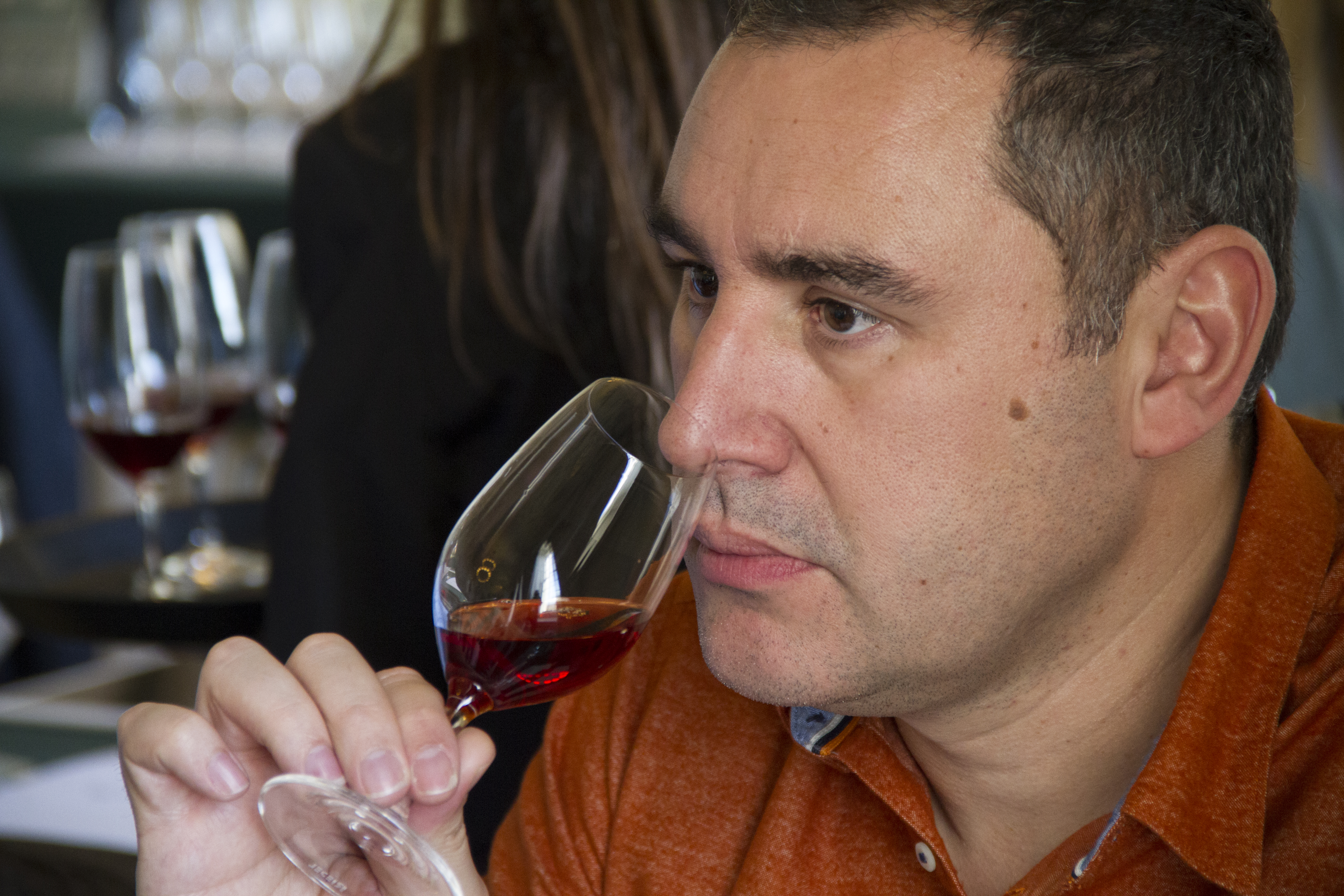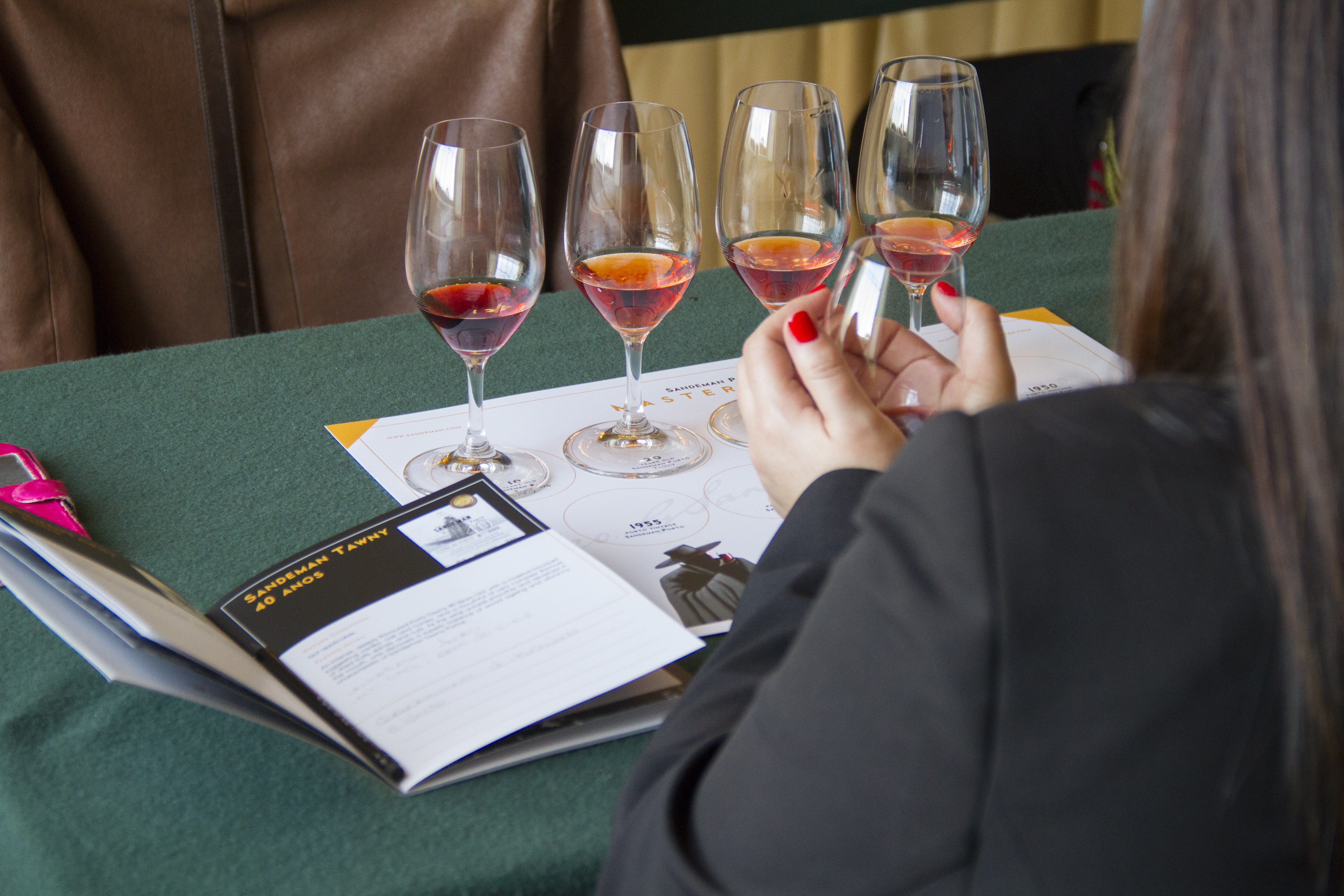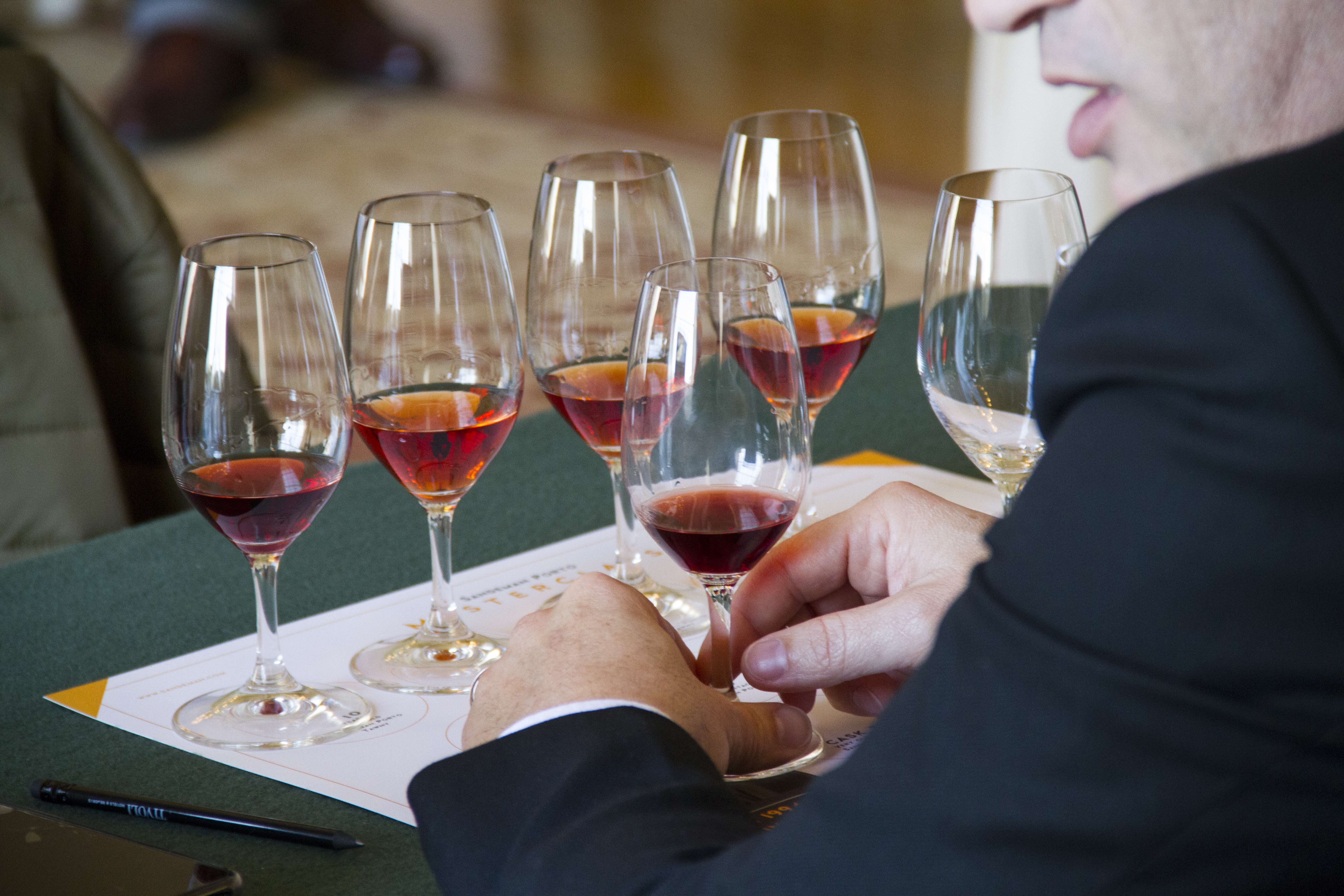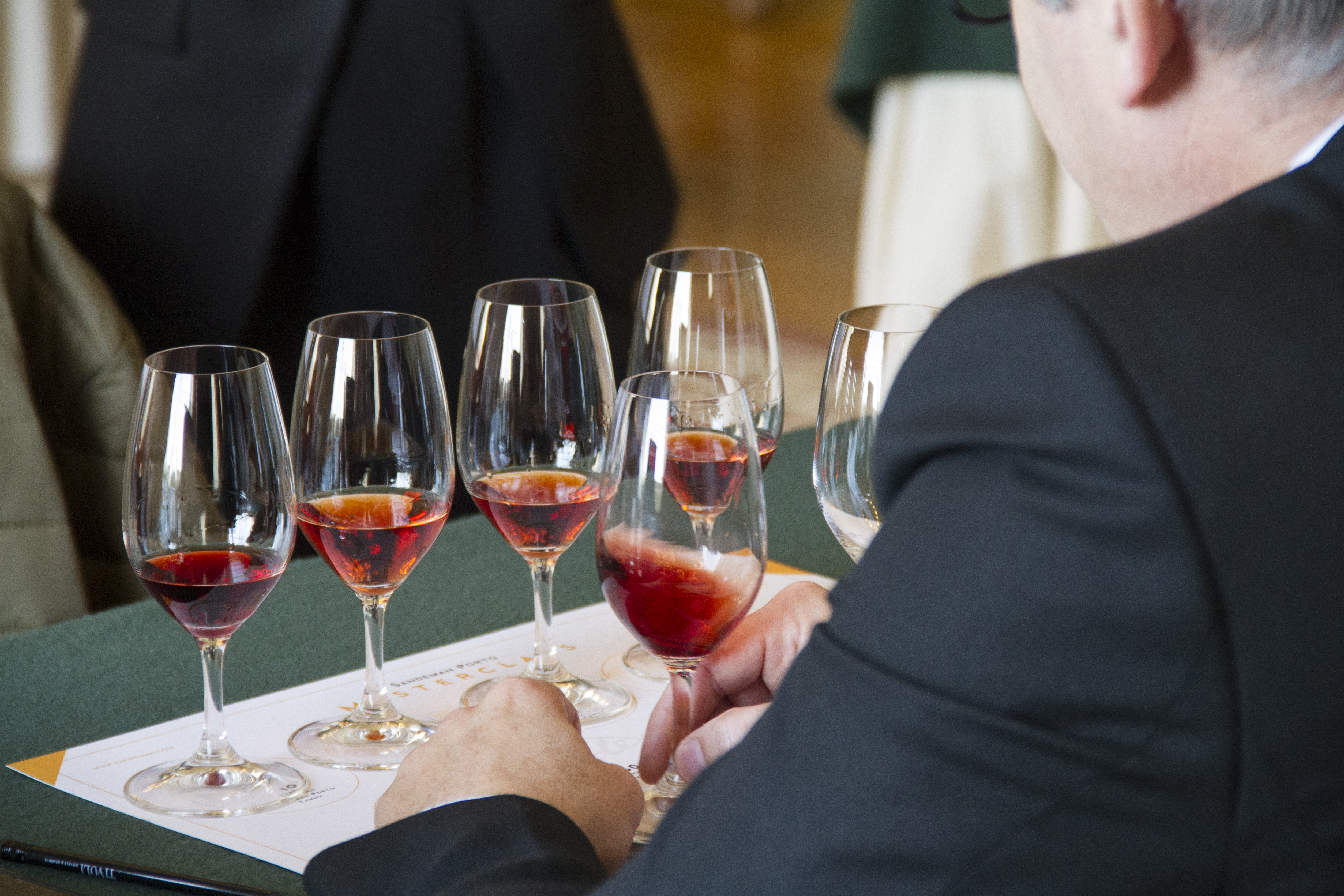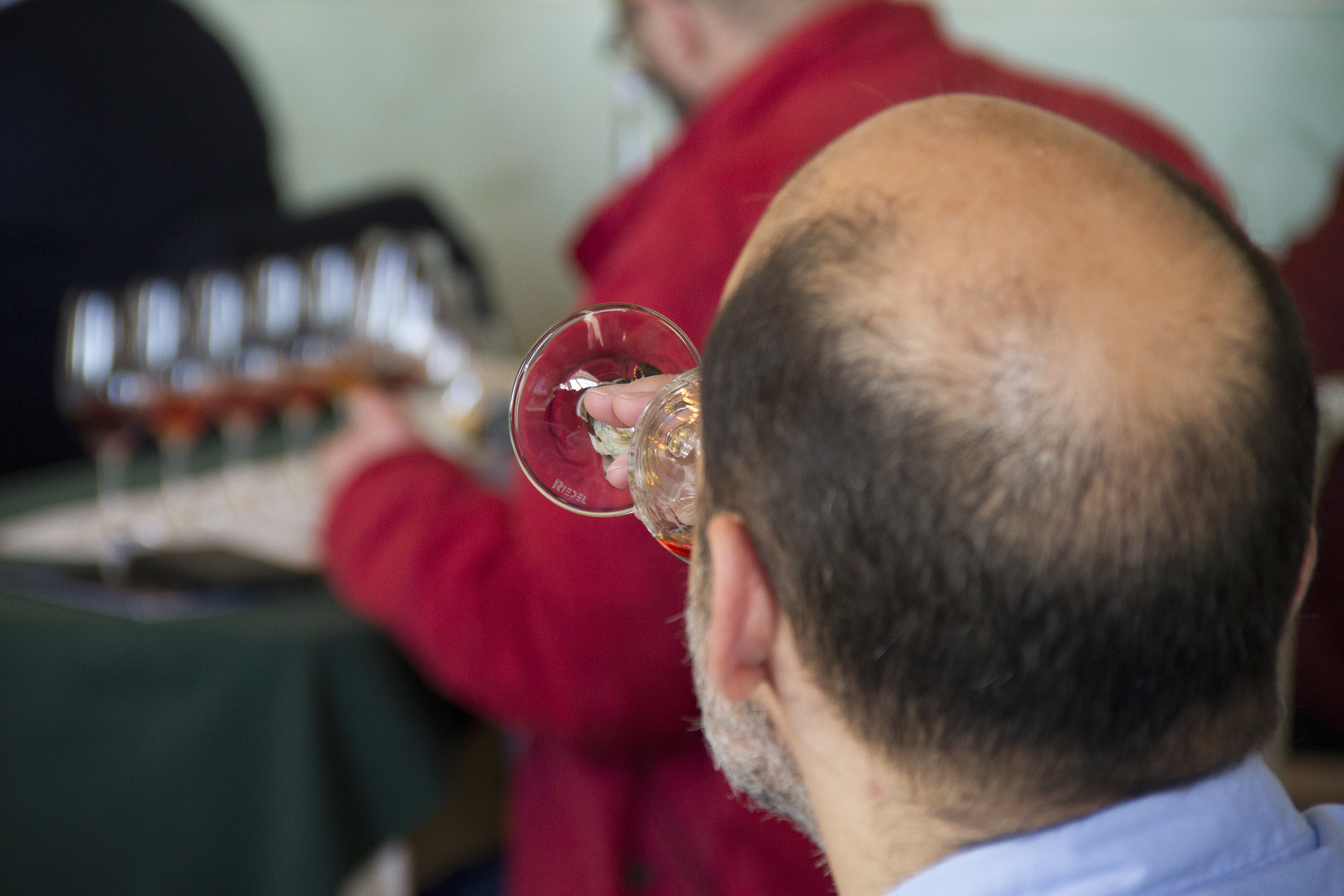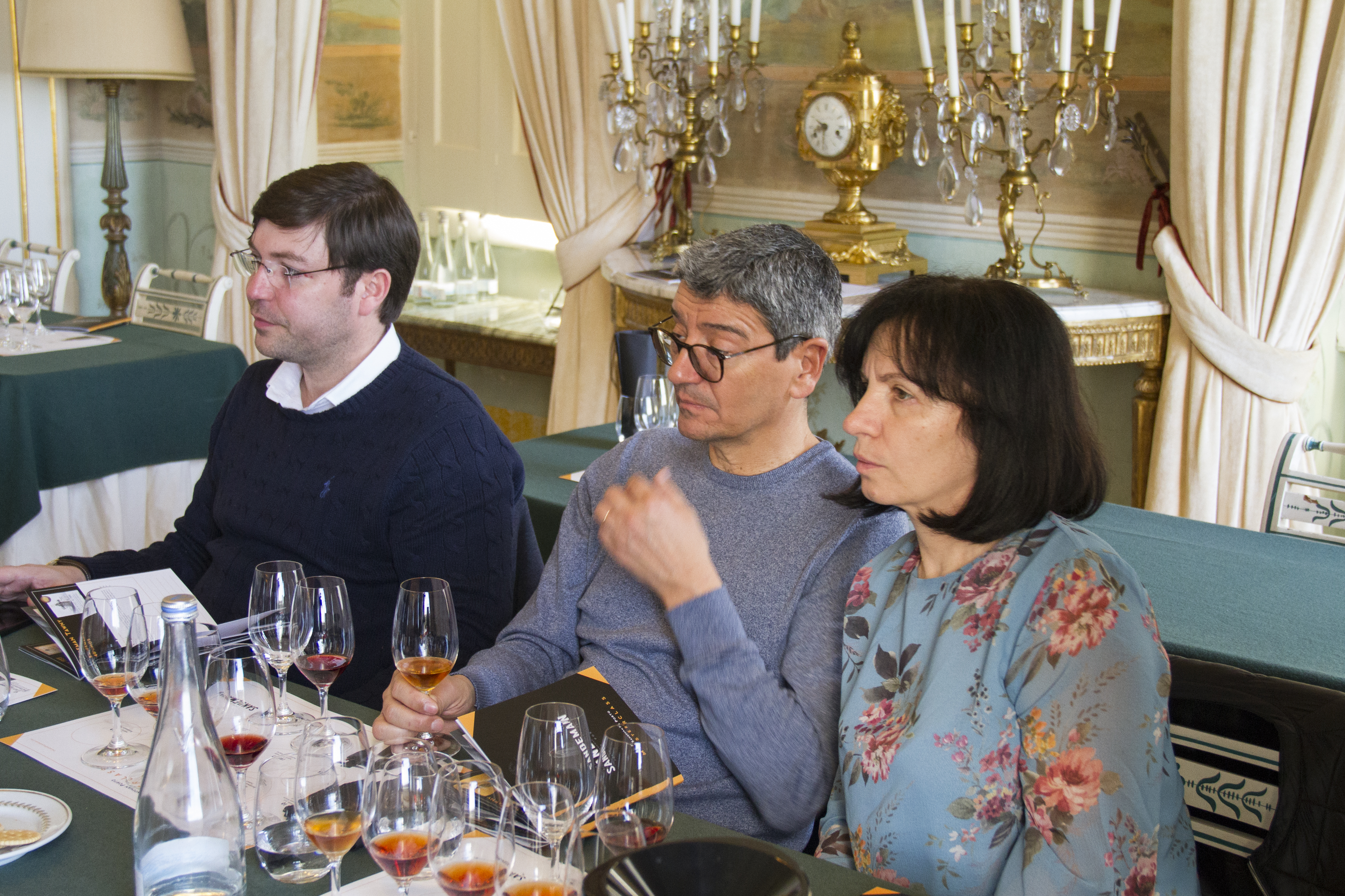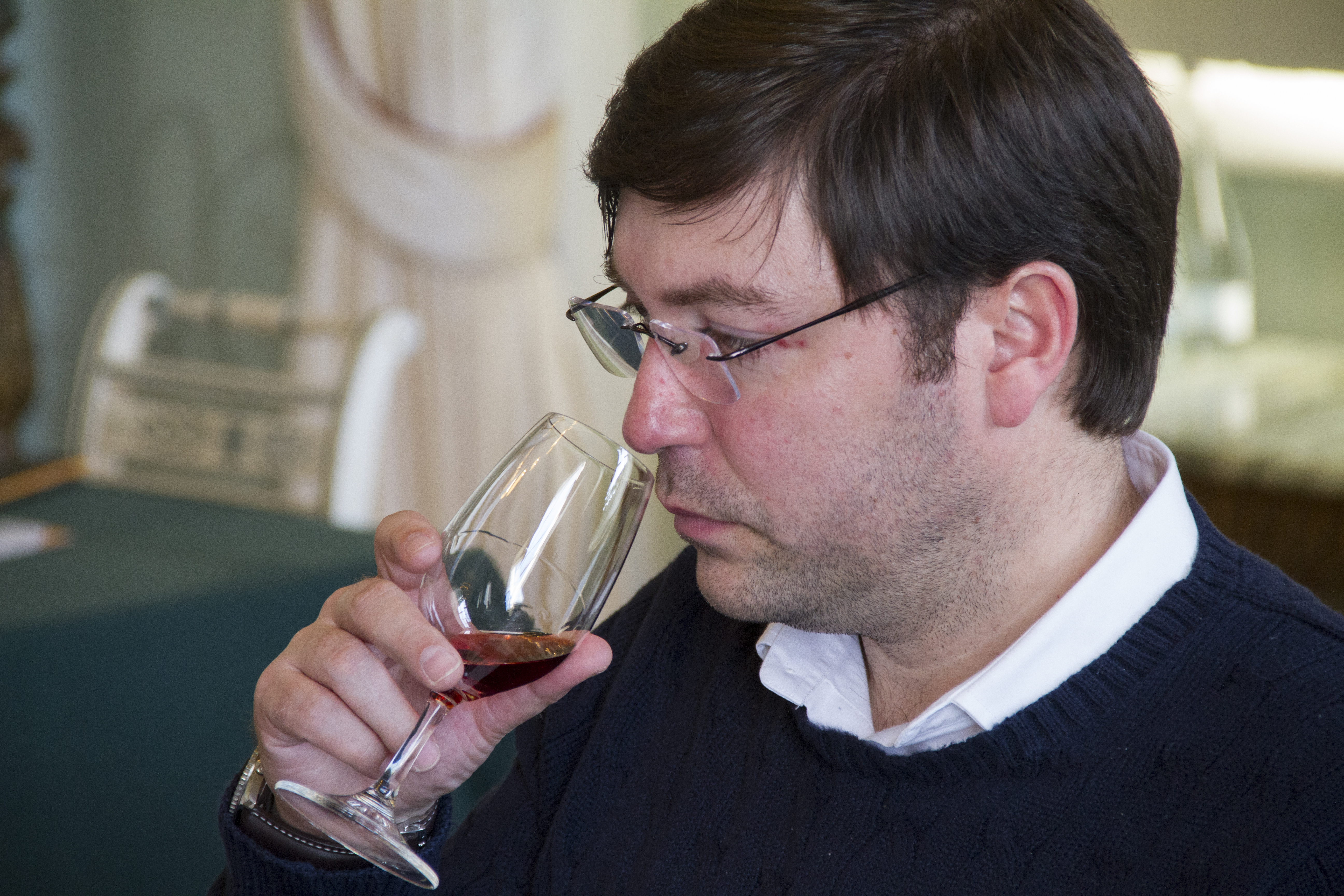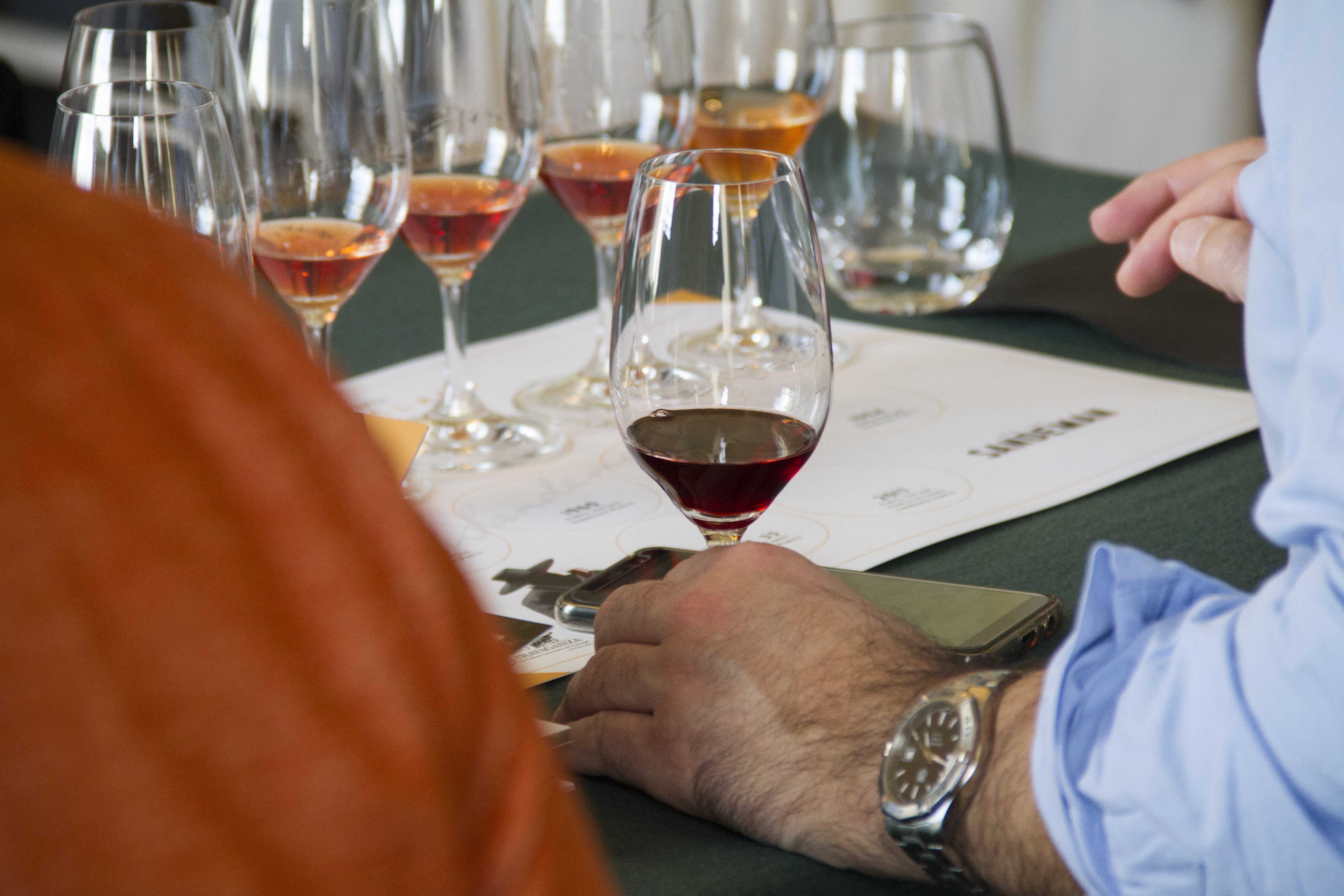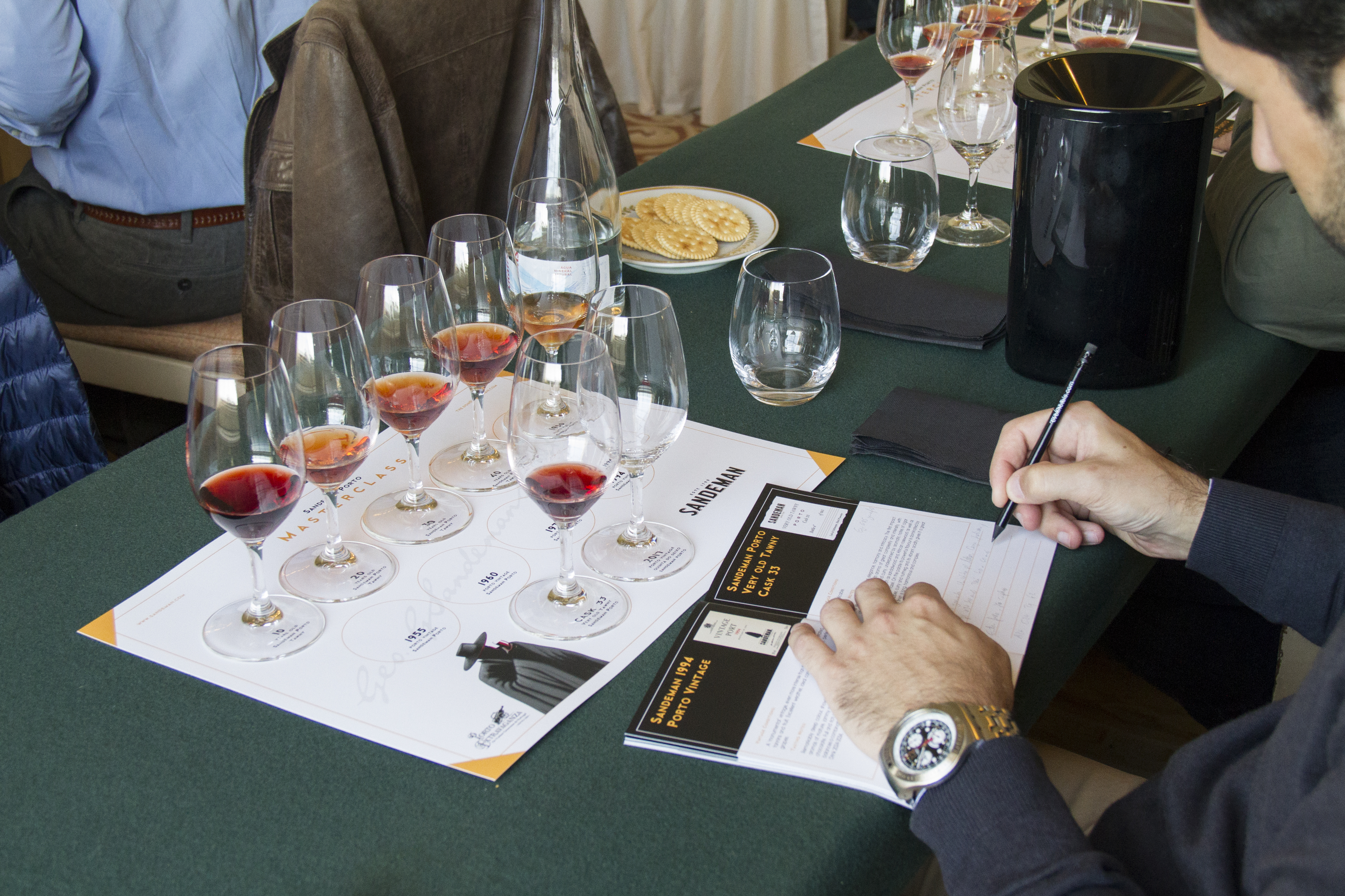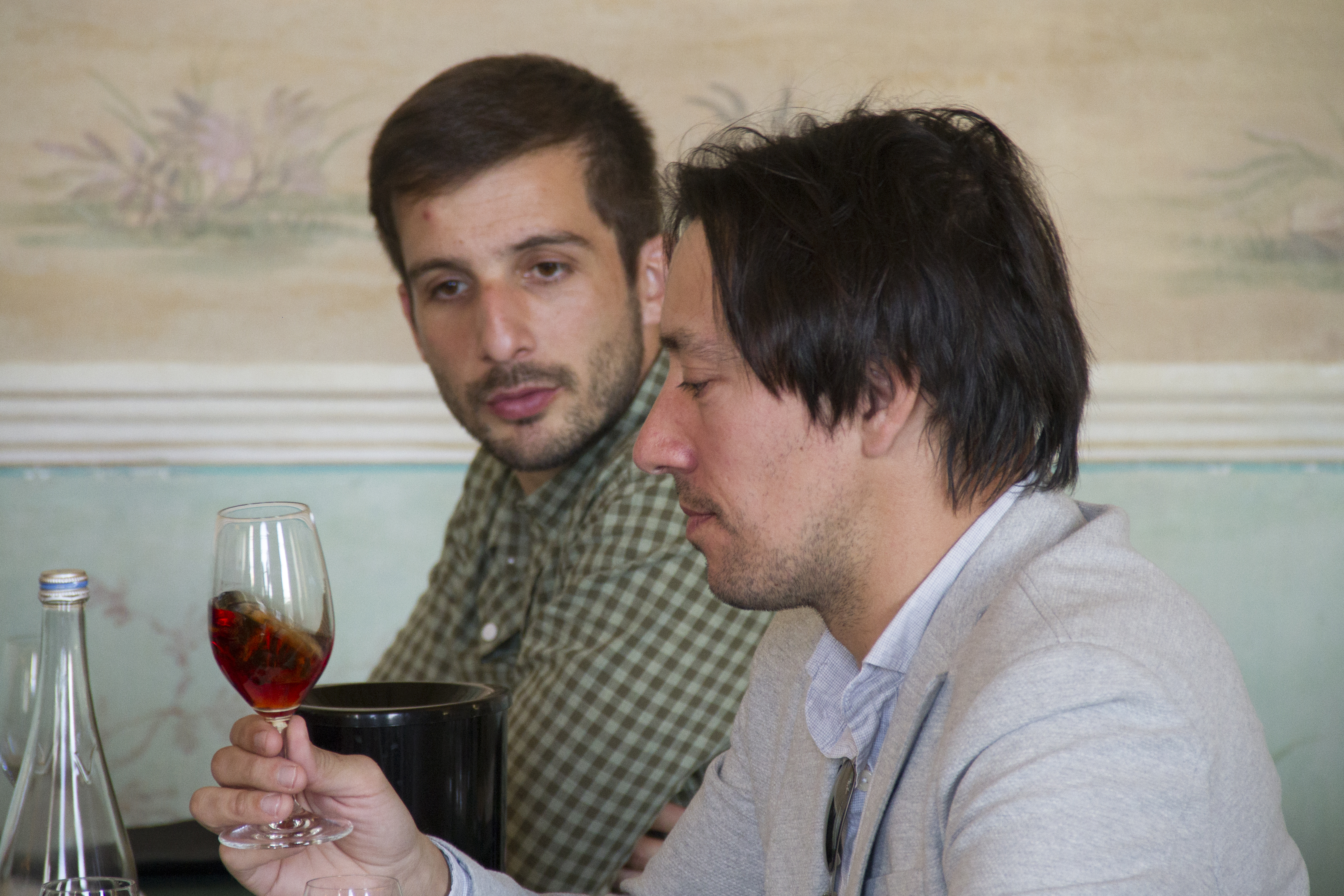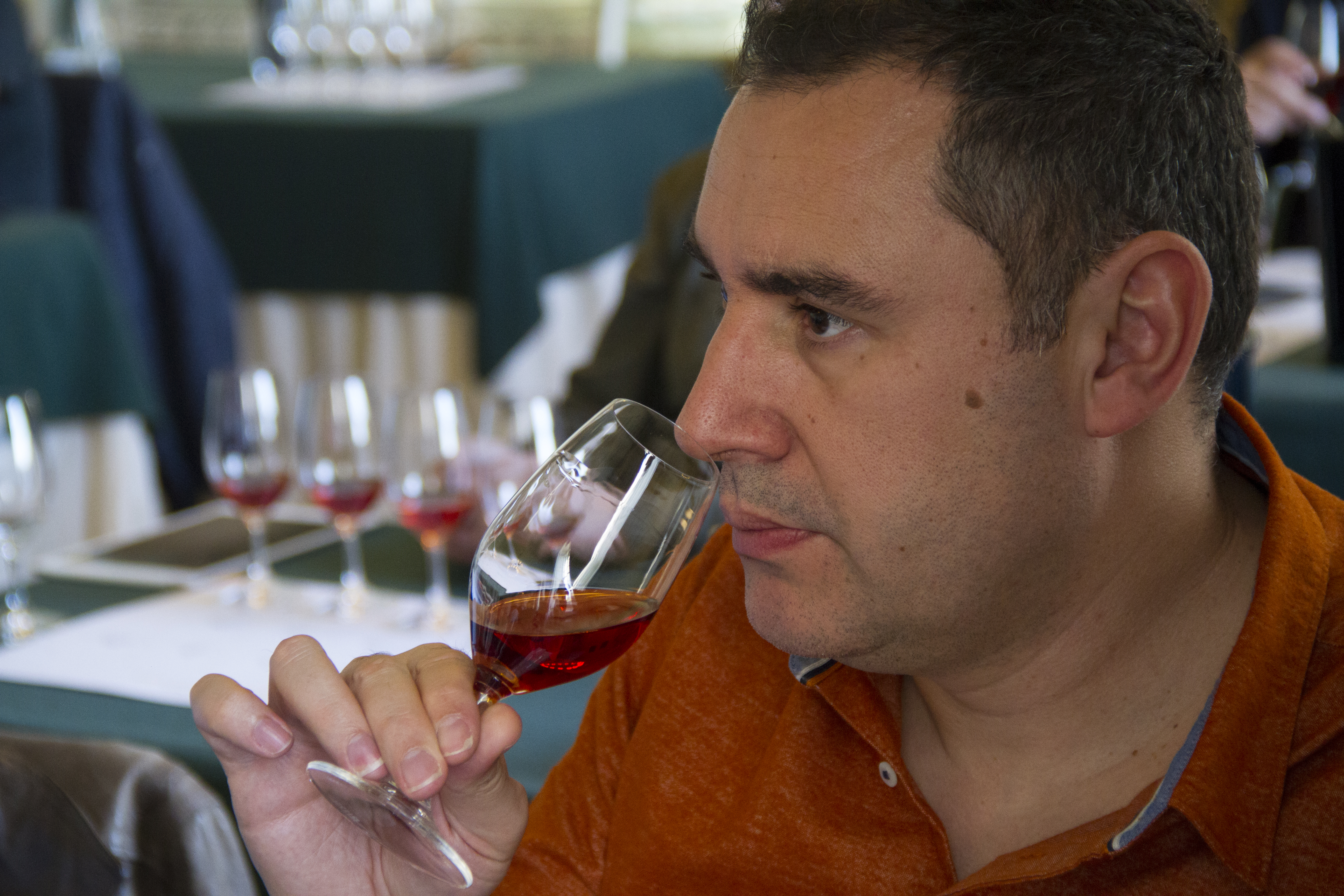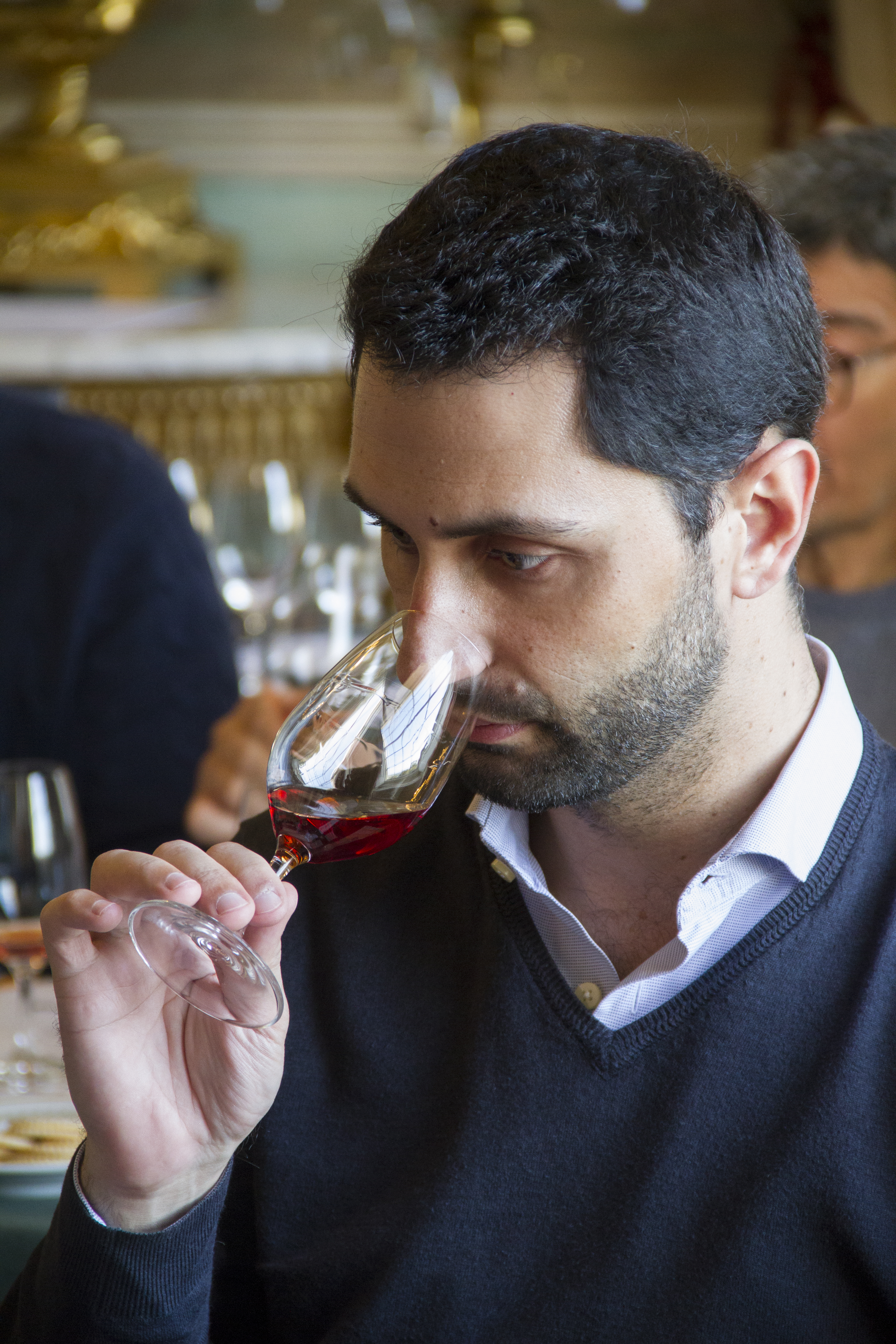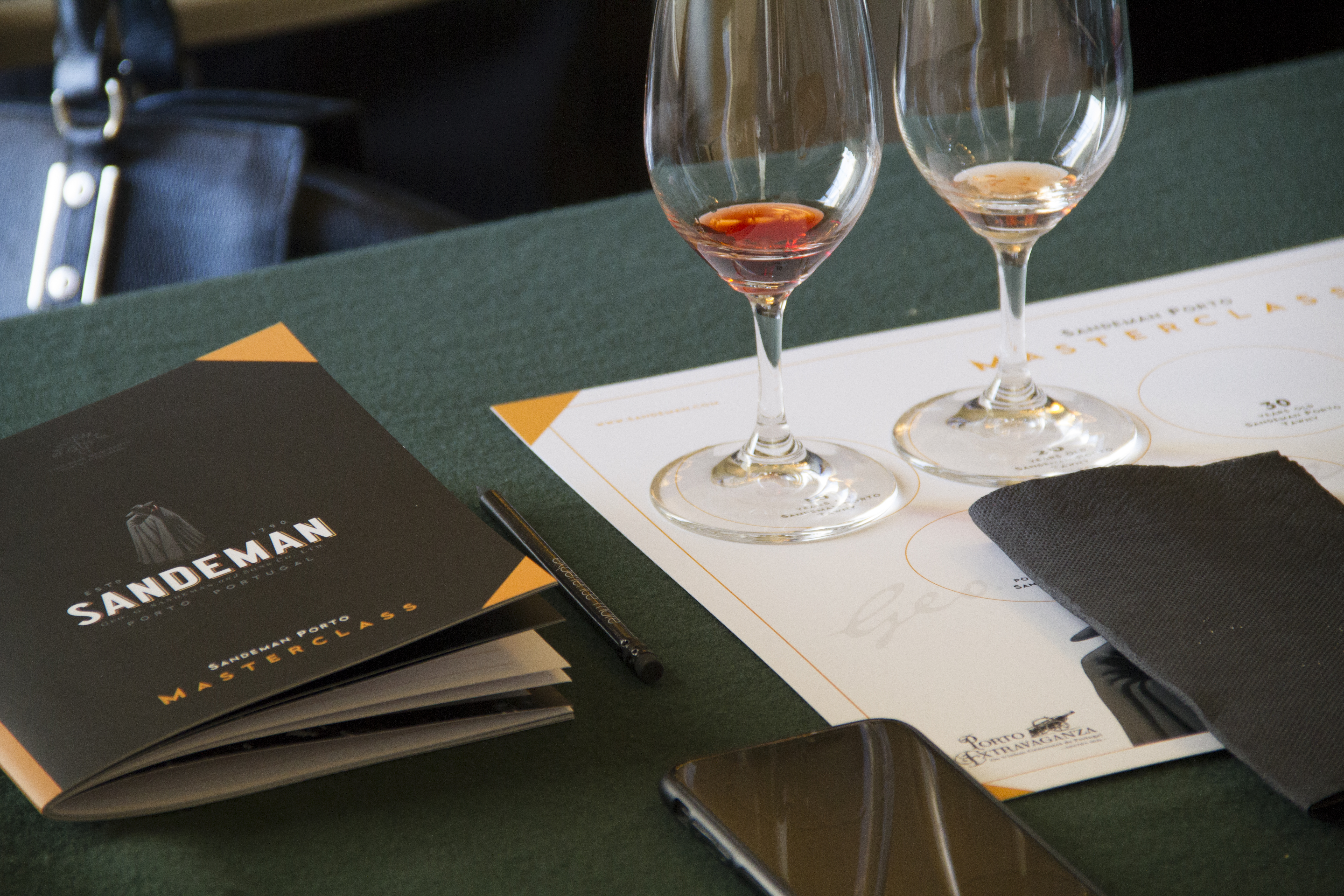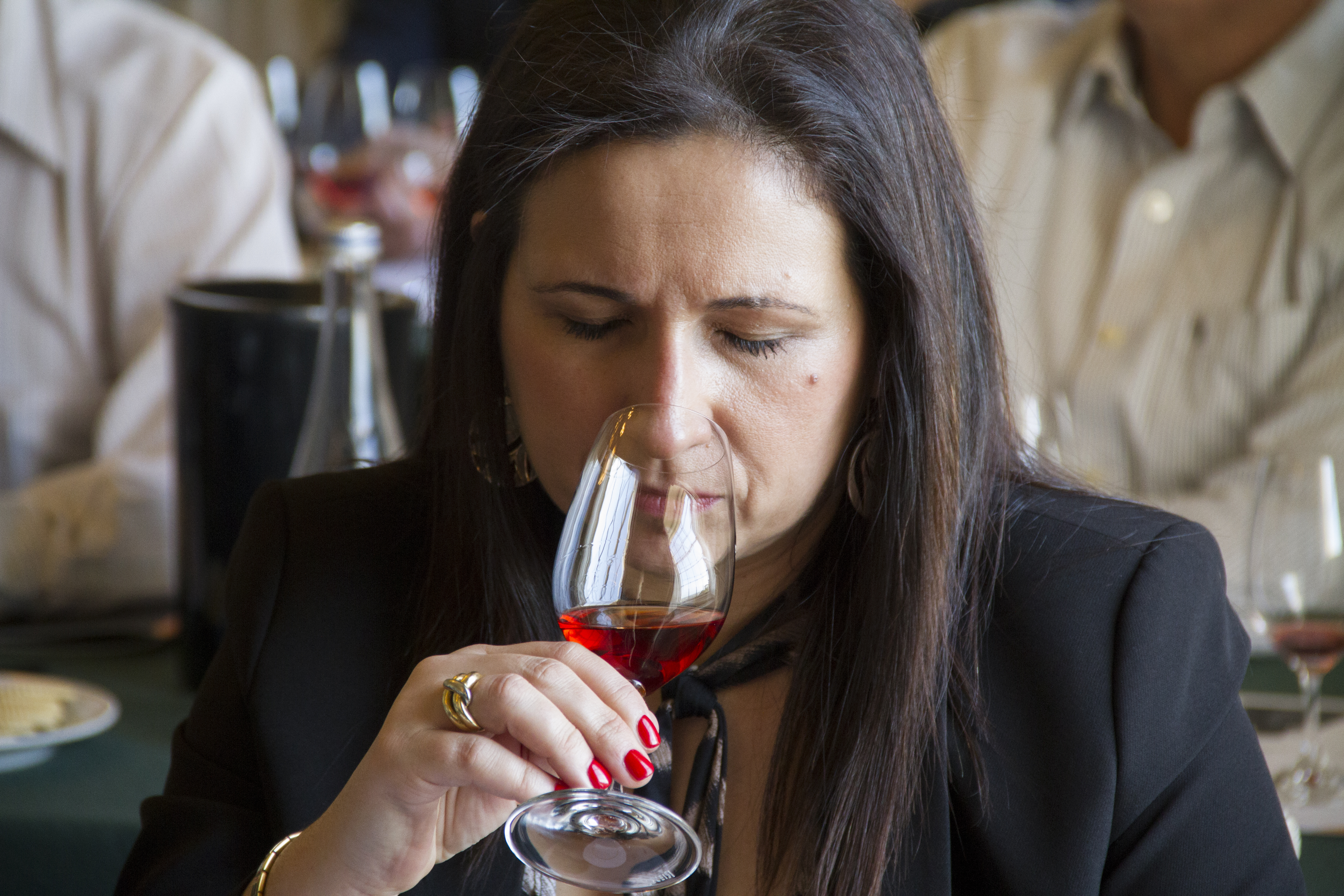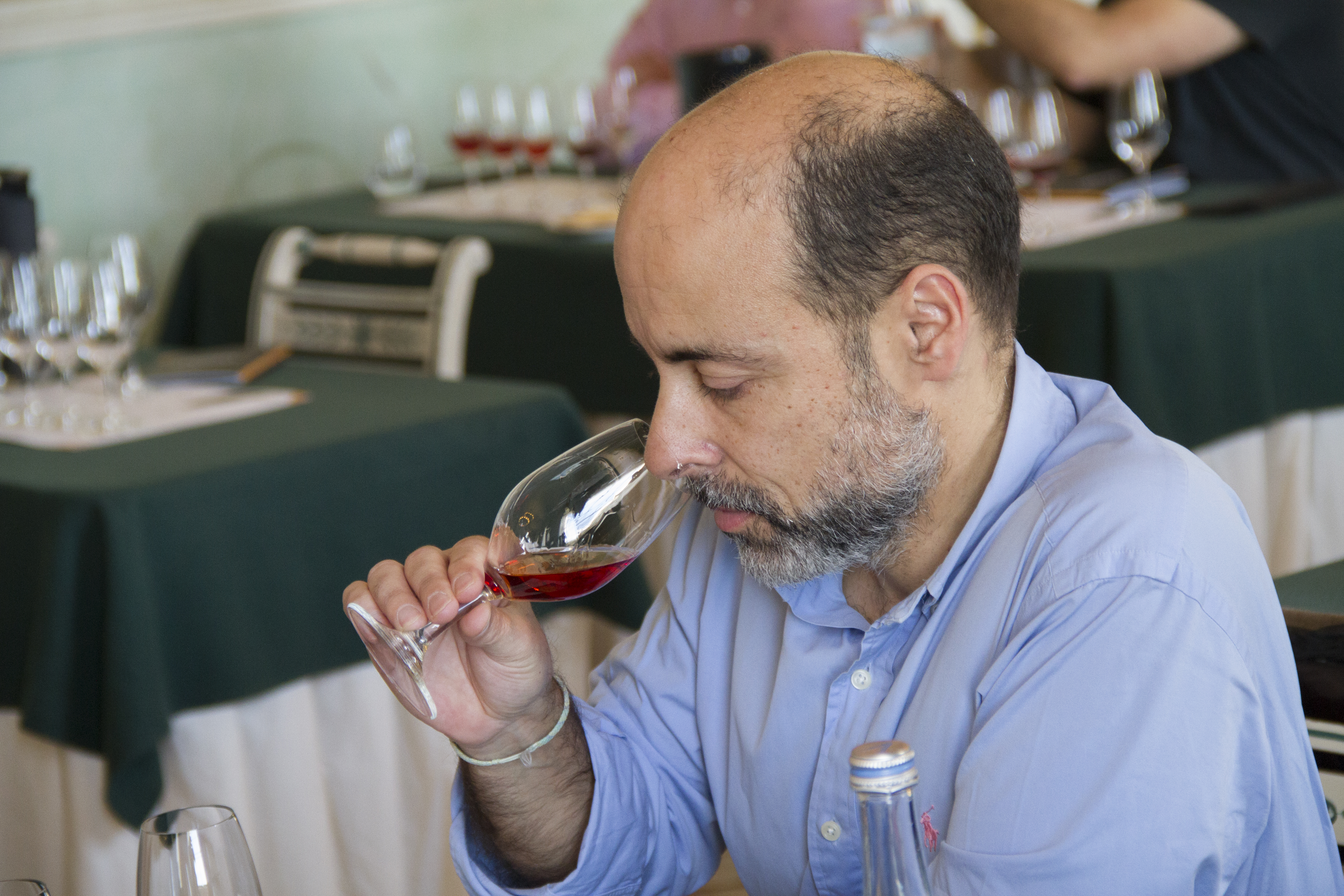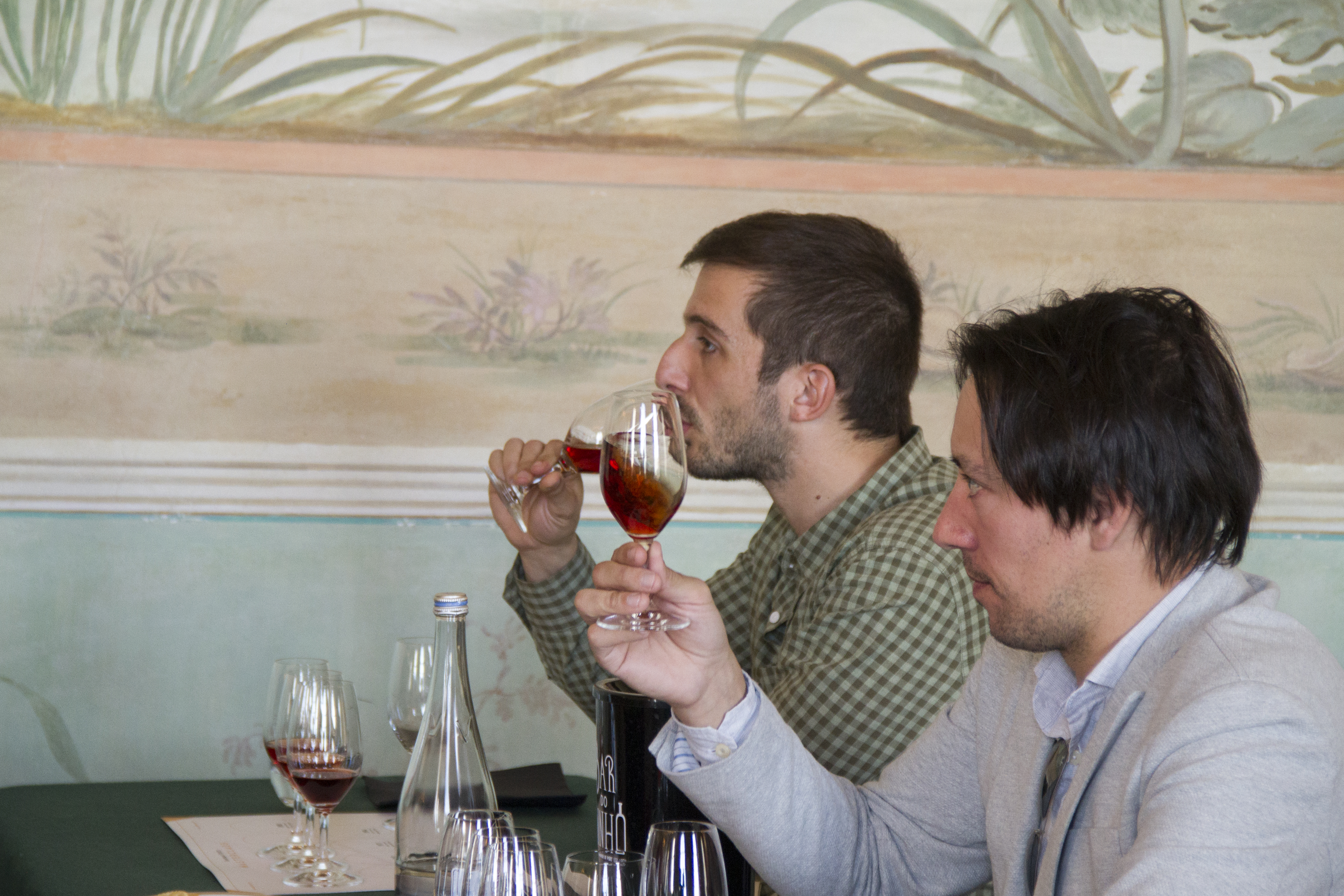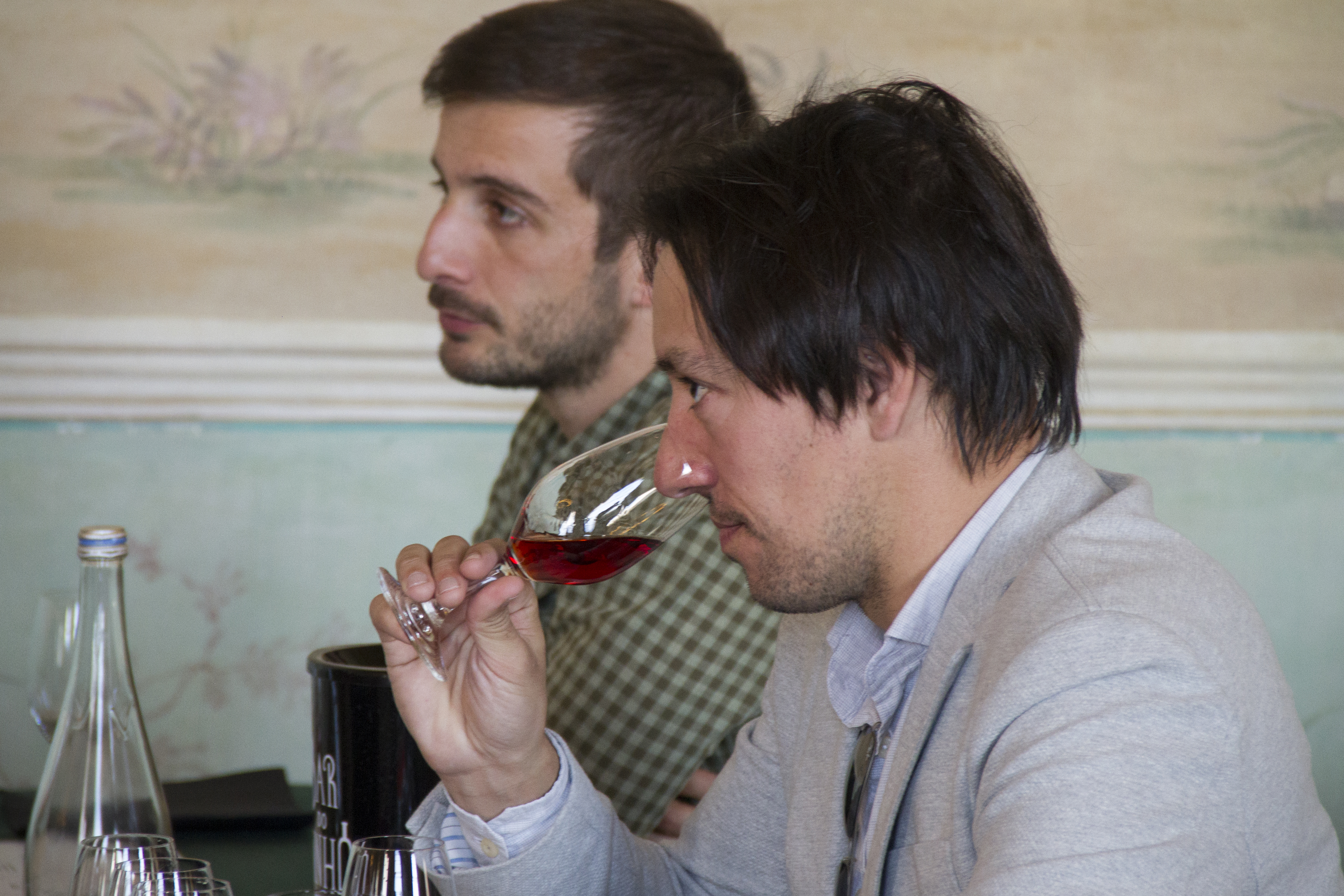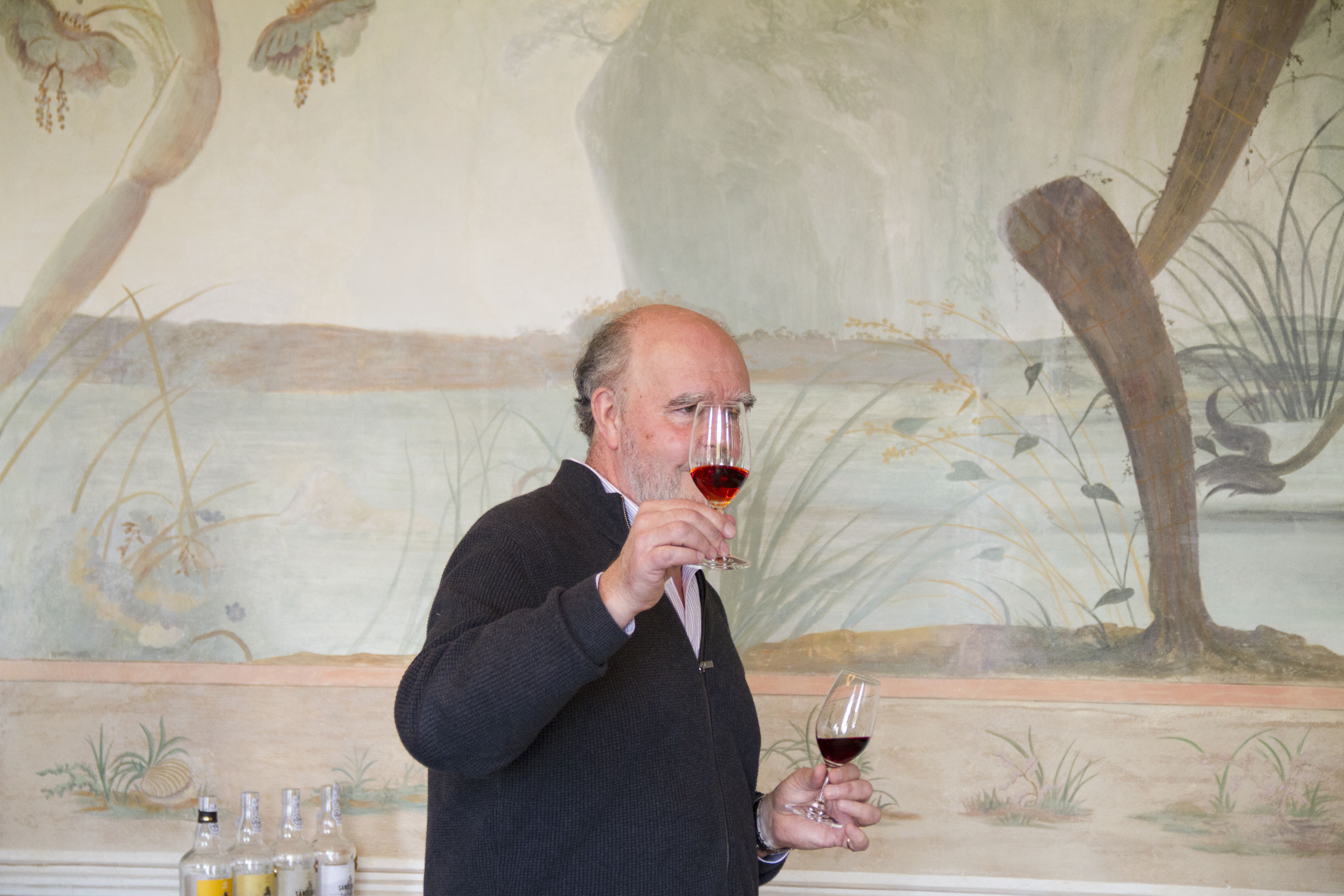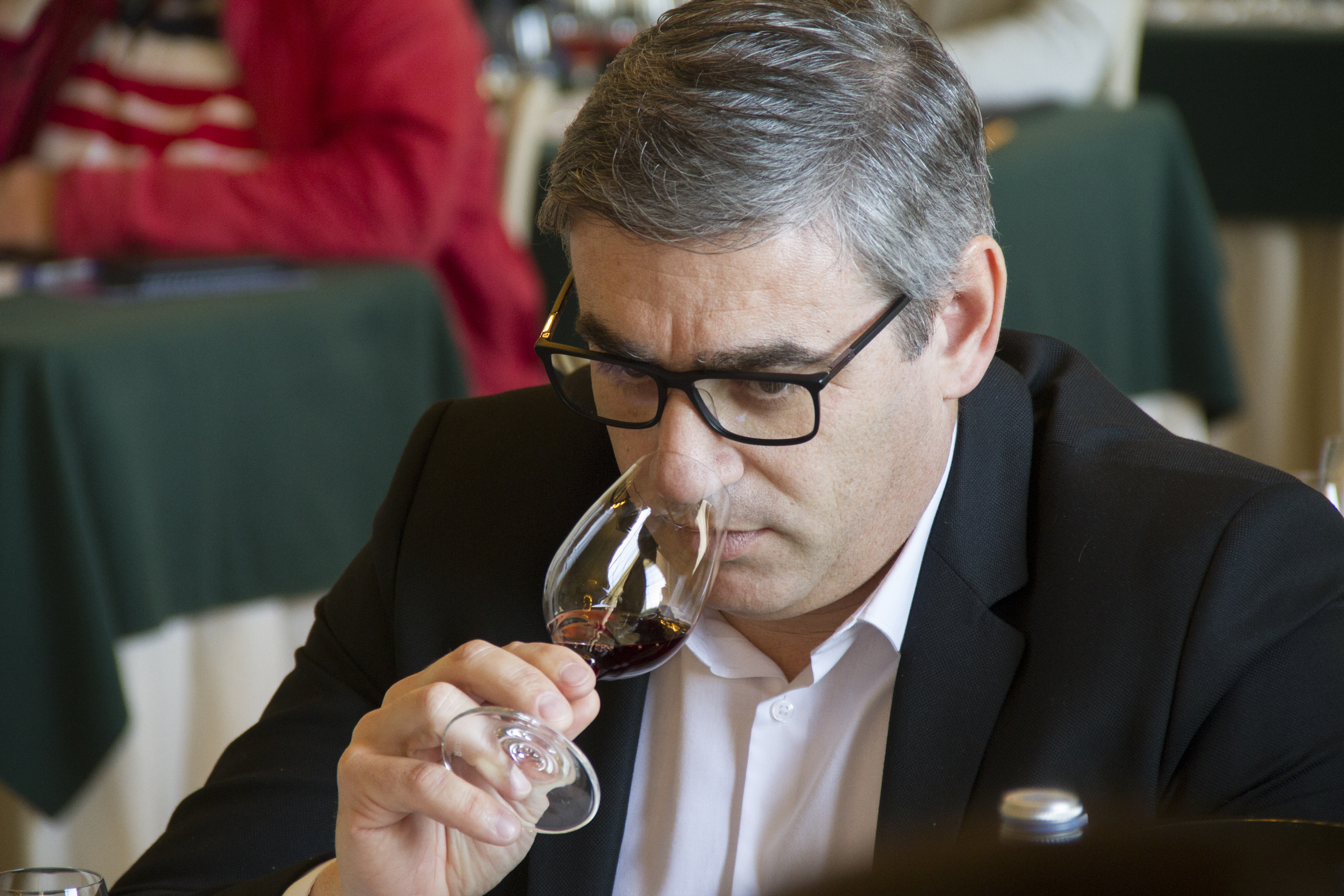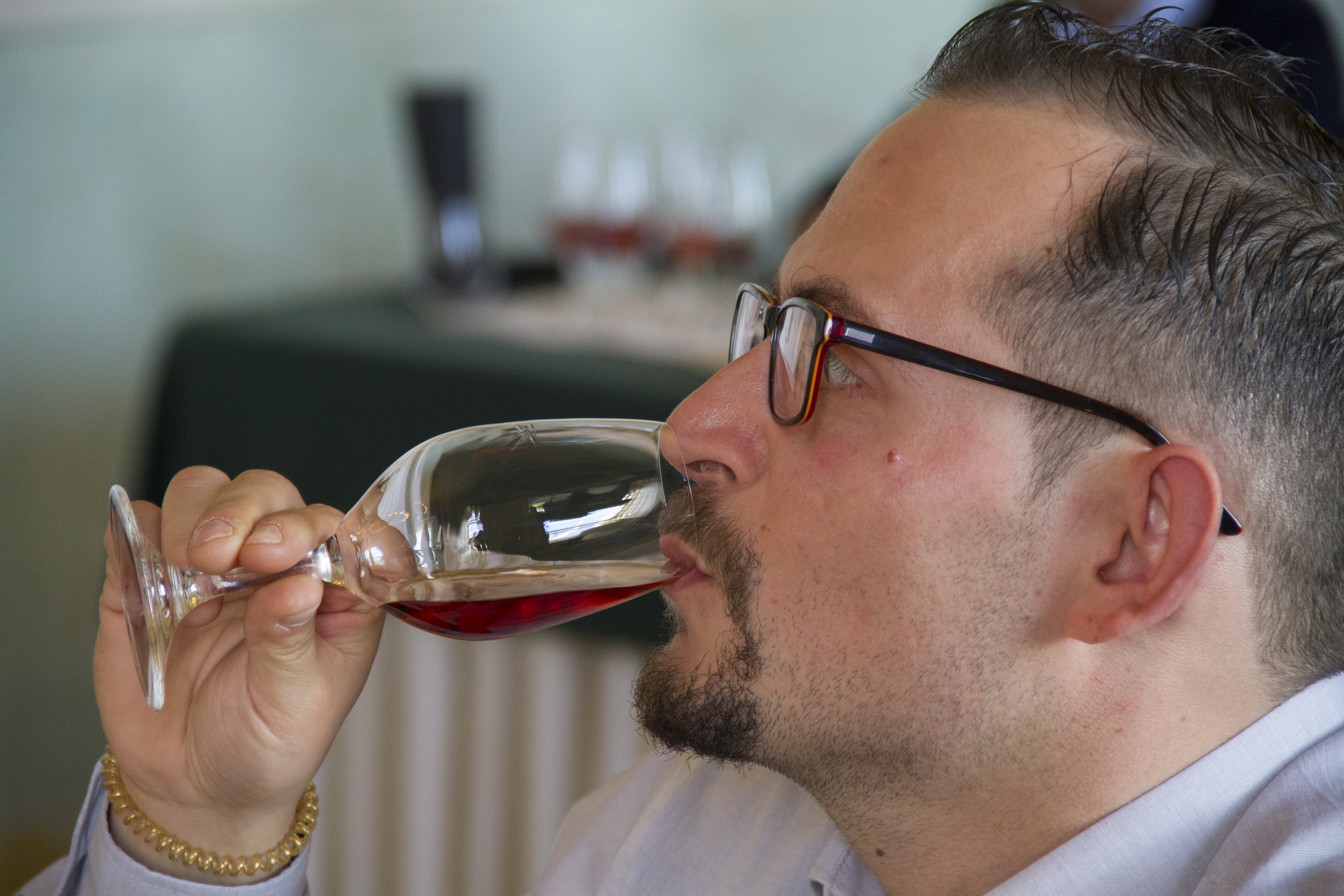 WE FINISHED WITH 1950, 1955, 1960 VINTAGE PORTS…ALREADY NOTED AN EVOLUTION IN COLOUR, BUT, THE ESSENTIAL STILL THERE…ELEGANCY, COMPLEXITY, SOFT TANNINS AND SOME PERSISTANCE AT THE END.
FINNALY, THE CASK Nr. 33…A VERY OLD BLEND USED TO REFRESH SOME OLD TAWNYS FROM A SINGLE CASK. STILL CLOSED ON THE COLOUR WITH GREAT EXUBERANCE OF AROMAS AND AN INCREDIBLE STRUCTURE…SEEMS LIKE A YOUNG PORT! WELL KEPT AT SANDEMAN LODGES.